Summer Grant 2017 - Cycle 2
College of Arts and Sciences Research/Proposal Development Grant
Posted 04/07/2017This summer, the College of Arts and Sciences will provide additional Summer Grants during a second cycle of funding. Faculty can apply for either $2500 for one summer session or $5,000 for both summer sessions. The purpose of these faculty salary grants is for faculty to work on scholarly research and creative projects and/or external funding proposals that will enhance the transformational experience of our students. These funds must be used between the beginning of the first summer session (May 30, 2017) and the end of the second summer session (August 8, 2017). These are state salary funds and are subject to all pertinent taxes. All full-time faculty are encouraged to apply.
To apply, complete the Application Form (PDF) and forward to your Chair for submission with their recommendation. Chairs will then email the completed application to Jennifer Coffey (coffeyjg1) and copy Jennifer Burris (burrisjl) with SUMMER PROPOSAL in the subject line. To be eligible for consideration for the funds, applications are due no later than 5 p.m. on Wed April 26, 2017.
2017 Summer Grant Recipients (Cycle 2)
Dr. Sushmita Chatterjee

Dr. Sushmita Chatterjee is Assistant Professor of Gender, Women's, and Sexuality Studies in the Department of Cultural, Gender, and Global Studies at Appalachian State University. She received her dual degree PhD from the Departments of Political Science and Women's Studies at Penn State. Her research interests include feminist-queer theory, transnational politics, democratic theory, postcolonial theory, animal studies, and visual politics. She has published in journals such as Hypatia: Journal of Feminist Philosophy, Gender, Place, and Culture, PS: Political Science and Politics, Studies in South Asian Film and Media, and Antennae: The Journal of Nature in Visual Culture. Dr. Chatterjee is currently working on a book manuscript that examines post 9/11 identity politics through political cartoons. Also, she is working on a co-edited volume (with Banu Subramaniam) on the intersections between animal studies and food studies.
Dr. Jeff Colby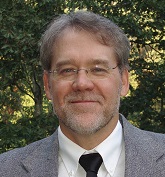 Dr. Colby is a Professor in the Department of Geography and Planning at Appalachian State University (ASU). His research and teaching interests focus on the field of geographic information science and technology (GIST). Some of his specific research interests include: 1) the application of GIST to watershed, flood, and environmental modeling, 2) remote sensing in mountain environments, and 3) issues of scale such as data representation. He participates in several research clusters sponsored by the Research Institute for Environment, Energy, and Economics, and leads the efforts of AppAqua. He provided GIST support for the recently approved petition for the Appalachian High Country American Viticultural Area. Dr. Colby has advised or co-advised 27 graduate students at ASU, several of whom have been awarded outstanding thesis awards. He has also served as graduate program director in the Department of Geography and Planning. He received his Bachelor of Science degree in Geography from the University of Florida and his master's and doctoral degrees in Geography from the University of Colorado at Boulder.
Dr. Megan Culpepper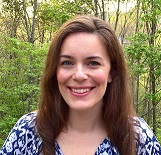 Dr. Megen Culpepper is an assistant professor in the A.R. Smith Department of Chemistry. Her research interests focus around unraveling the structure and function correlation of enzymes. As a bioanalytical chemist, the techniques used in the Culpepper lab are highly interdisciplinary ranging from analytical chemistry to molecular biology. She is currently investigating a two-component enzyme system involved in climate regulation. The project funded by this grant focuses on determining the three dimensional structure of the monooxygenase subunit by protein X-ray crystallography. The structure of this enzyme will provide details regarding the mechanism of this two subunit system. Dr. Culpepper received her B.A. in Chemistry from the University of North Carolina-Wilmington and worked as an industrial chemist for several years prior to attending graduate school. She received her Ph.D. in 2009 in Bioanalytical Chemistry from the University of Kansas. Prior to coming to Appalachian State University in 2014, Dr. Culpepper was an NIH postdoctoral fellow in the laboratory of Dr. Amy Rosenzweig at Northwestern University studying the structure/function correlation of metalloenzymes involved in m ethane conversion.
Dr. Jill Ehnenn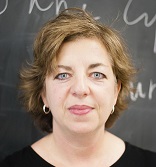 Dr. Jill Ehnenn is Professor of English, faculty affiliate of the Gender, Women's, and Sexuality Studies Program, and has just completed a four-year term as Director of Undergraduate Studies in English. She received her BA from The Johns Hopkins University, her MA from Northwestern, and her PhD from The George Washington University. Dr. Ehnenn's research interests focus upon intersections of subjectivity, sexuality, and embodiment as they are represented in nineteenth-century literary and visual texts. She is the author of Women's Literary Collaboration, Queerness, and Late-Victorian Culture (Ashgate 2008) and numerous journal articles and book chapters, most recently, "Reorienting the Bildungsroman: Progress Narratives, Queerness, and Disability in The History of Sir Richard Calmady and Jude the Obscure" in the Journal of Literary & Cultural Disability Studies. Dr. Ehnenn's current research includes continued archival work on the two late-Victorian women who wrote collaboratively under the pseudonym "Michael Field," and editing a scholarly edition of Vernon Lee's 1884 novel, Miss Brown. She also is completing two monographs, the first titled Forms of Embodiment: Disability, Sexuality, and Nineteenth-Century Literary Form, and the second titled Art Objects and Women's Words: Victorian Women Writing Ekphrasis. In 2016, she was the lead organizer for the Interdisciplinary Nineteenth-Century Studies (INCS) Conference, "Natural and Unnatural Histories," hosted by Appalachian and held in Asheville, NC; this past May she was an invited plenary speaker at The Woman Card: Feminism and Victorian Studies, Past, Present and Future, held at the CUNY Graduate Center.
Dr. Amy Galloway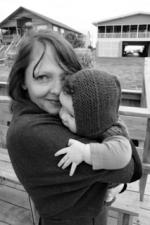 Amy T. Galloway is a professor in the Department of Psychology. Her research examines the developmental and contextual aspects of eating behavior using a life-span approach. She has published in several peer-reviewed journals including, Obesity, Pediatric Obesity, Appetite, and The Journal of the American Dietetic Association.
Dr. Kim Q. Hall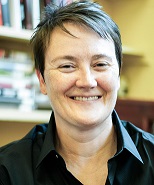 Kim Q. Hall is Professor of Philosophy and Director of the Gender, Women's, and Sexuality Studies Program at Appalachian State University. Her areas of research and teaching interest include feminist and queer theories, disability studies, critical philosophy of race, environmental philosophy, continental philosophy, and ethics. In March 2017 she was a visiting professor at University of Paris Diderot where she worked with colleagues and graduate students and presented her research on gender, race, and disability. Her most recent publications include New Conversations in Feminist Disability Studies, her guest edited special issue of Hypatia: Journal of Feminist Philosophy; "Toward a Queer Crip Feminist Politics of Food," an article published in philoSOPHIA: A Journal of Continental Feminism; "Feminist and Queer Intersections with Disability Studies," an essay published in The Routledge Companion to Feminist Philosophy; "Queer Epistemology and Epistemic Injustice," an essay published in The Routledge Handbook on Epistemic Injustice; and "Cripping Sustainability, Realizing Food Justice," an essay published in Disability Studies and the Environmental Humanities: An Anthology. Her current research projects include The Oxford Handbook of Feminist Philosophy, a co-edited volume under contract with Oxford University Press and a book manuscript on queer philosophy. Her 3-year term as Gender, Women's, and Sexuality Studies Director ends July 1, 2017, after which she will return full time to the Department of Philosophy and Religion.
Dr. Andrew Heckert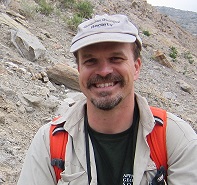 Dr. Andrew B. Heckert is a professor of geology and vertebrate paleontology at Appalachian and oversees the McKinney Geology Teaching Museum in the Department of Geology. He was raised in Oxford, Ohio, where the paleontology bug bit early as he was collecting Ordovician fossils and visiting museums with his family. He earned a B.S. in geology from Denison University and completed both an MS on stratigraphy and a PhD on Triassic microvertebrate paleontology at the University of New Mexico. After graduation Dr. Heckert spent more than three years as the Geosciences Collections Manager at the New Mexico Museum of Natural History and Science in Albuquerque, New Mexico, which is also home to the collections he made during his graduate career. Dr. Heckert came to Appalachian in 2005 where, in addition to teaching his courses, he oversaw the development of the McKinney Geology Teaching Museum in the (then) new Rankin Science South and developed the Fred Webb Jr Outdoor Geology Laboratory ("rock garden"). He was tenured and promoted to associate professor in 2011 and full professor in 2014. Dr. Heckert works primarily on Triassic microvertebrates, or tiny bones and teeth of animals approximately 230-200 million years old, and is also one of the world's experts on aetosaurs, armored relatives of crocodilians that are also known from the Triassic. At Appalachian Dr. Heckert has taught a variety of geology and honors courses, including classes on dinosaurs, and his "Triassic Trip" field and museum methods course, which travels to the American Soutwest to assist major natural history museums in collecting new fossils, some of which are the focus of his students' research. Geology majors working with Dr. Heckert participate in his Finding Fossils on Fridays (FFF) program, spending a couple hours on Friday afternoons picking tiny fossils out of sediment as part of student research projects, including the four projects students are undertaking with him this summer on Triassic microvertebrates from Utah and Cretaceous microvertebrates from Colorado and New Mexico. At Appalachian Dr. Heckert has earned several honors, including a statewide Outstanding Earth Science Educator Award (2011), the Donald W. Sink Family Outstanding Scholar Award (2015), and the inaugural Outstanding Undergraduate Research Mentor award earlier this year.
Dr. Sarah Beth Hopton

Sarah Beth joined the Appalachian State University faculty in 2015. Her scholastic research focuses on the intersection of rhetoric, sustainability, and technology. Her professional writing work focuses on archival and rhetorical reclamation work. This grant helps fund archival work toward the completion of Deadfall: Mountain mysticism, moonshine and massacre in 1890s Virginia, which is her second nonfiction book and due out in 2019 from Indiana University Press. Deadfall tells the story of Marshal Benton Taylor, nicknamed the "Red Fox of the Cumberlands", who was a redheaded, red-bearded preacher, healer, mystic, and U.S. Marshall-turned murderer. Moving beyond conjecture and legend, Deadfall offers the first full and true account of the events that led the Red Fox to massacre the Ira Mullins family as they attempted to cross the Cumberland Gap with a wagonload of un-taxed corn liquor. Equal parts character and cultural biography, Deadfall offers a thoughtful meditation on the consequences of religious obsession, industrial greed, and community betrayal. In 2017, Hopton published Woman at the Devil's Door with Mango Books in the U.K. Woman chronicles the life, loves, crimes and execution of Mary Pearcey, the Hampstead murderess.
Dr. Brad Johnson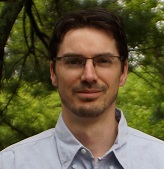 Brad Johnson has been a lecturer in the department of Physics and Astronomy since 2009. He has spent the last decade working in the field of automation. His research interests include robotics, electrostatics, and ion trapping. His teaching areas include electronics, instrumentation, automation, and robotics. He currently serves as Graduate Program Director for Engineering Physics and as a faculty advisor for the Solar Vehicle Team. The solar vehicle competes annually in the international Formula Sun Grand Prix; a competition between solar vehicles that only receive their energy from the sun. He is currently working on the electronic automation, communication, and telemetry of the solar vehicle.
Dr. Mary Kinkel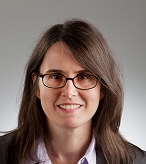 Dr. Mary Kinkel is Assistant Professor in the Department of Biology. She is a developmental biologist and uses the popular zebrafish model to investigate organogenesis of the pancreas and intestine. An overarching goal is to understand how specific developmental defects impact organ function. Mary earned a Ph.D. in Biomedical Sciences from Kent State University and completed postdoctoral studies on pancreas development at The University of Chicago in Dr. Victoria Prince's lab. She continued on in the Prince lab as a Research Associate (Assistant Professor), where she extended developmental studies of the embryonic pancreas to functional assays of the mature pancreas. Dr. Kinkel joined Appalachian State University in 2015 as part of the zebrafish research community within the Department of Biology.
Dr. Scott Marshall
Dr. Scott Marshall is an associate professor in the Department of Geological and Environmental Sciences. He began teaching at Appalachian after receiving his Ph.D. from the University of Massachusetts Amherst in 2008. As a geophysicist, his research focuse

s on better understanding the physics of earthquakes and their associated hazards. To accomplish this, he creates mathematical models to better understand the mechanics of faulting in regions of complex tectonics and compares the results of these models to satellite data (GPS and InSAR). Currently, Marshall's work is focused on two regions of southern California with significant seismic hazard. The first project is focused on the faults of the Los Angeles, CA region. While the San Andreas fault may get most of the attention in California, a network of ~80 faults exists in the greater Los Angeles region which have the potential to create damaging earthquakes. Likewise, the Imperial Valley, CA has numerous active faults, but numerous questions exist about the geometry and rate of motion of these faults. In both of these projects, Marshall focuses on using satellite data and numerical models to constrain the rates of motion and the geometry of the regional faults. The results of these studies can be used to improve seismic hazard analyses of the region. At Appalachian, Dr. Marshall teaches courses in geophysics, quantitative data analysis, and physical geology.
Dr. Kevin Mullinix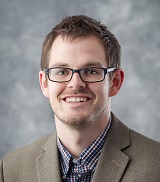 Kevin J. Mullinix is an Assistant Professor in the Department of Government and Justice Studies (PhD Northwestern, 2015). His work concentrates on public opinion and political behavior, primarily, in the context of American politics. Dr. Mullinix analyzes how people form political attitudes. In several studies, he examines the extent to which political parties and elected officials manipulate public opinion. More recently, his research focuses on the effects of wrongful convictions for attitudes toward the death penalty and the criminal justice system. In other work, he examines how racial disparities in the justice system impact trust in police. Dr. Mullinix has published research in Political Behavior, Political Communication, Journal of Experimental Political Science, Presidential Studies Quarterly, Economic Development Quarterly, and the Policy Studies Journal. His research has been supported by TESS grants (an NSF funded organization), has been discussed in the Washington Post, and won an American Political Science Association Best Paper Award. Dr. Mullinix was named Appalachian State University's 2016-2017 Outstanding Professor for the College of Arts and Sciences.
Dr. Courtney McGahee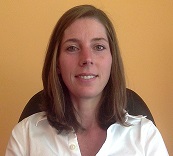 Courtney McGahee joined the Appalachian State University faculty as an assistant professor in the Department of Physics and Astronomy in 2014. She received both her BS degree in Physics and my MS degree in Engineering Physics here at ASU. During that time, she developed an interest in the atmospheres and abundance patterns of chemically peculiar stars. Subsequently, she continued to study chemically rare stars at Clemson University, completing her PhD in Physics in 2014. Her research aims to better understand and model stars that do not appear to conform to standard stellar evolution theory. Her current research projects include identifying new, extremely rare, chemically peculiar stars and investigating mass transfer between the individual stars in binary star systems via chemical markers. She is also currently working to implement a new spectrograph at Dark Sky Observatory to further ASU's capabilities to do chemical abundance analysis studies of stellar atmospheres.
Dr. Robert Norris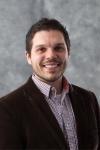 Robert J. Norris is an Assistant Professor in the Department of Government and Justice Studies. He He earned his B.A. in sociology with a history minor at UNC-Greensboro, and earned his M.A. and Ph.D. from the School of Criminal Justice at the University at Albany (SUNY). His research and teaching areas include law and society, social change and policy reform, the legal system, and decision-making in criminal justice. Much of his research focuses specifically on wrongful convictions. Dr. Norris is the author of Exonerated: A History of the Innocence Movement (NYU Press, 2017) and co-editor of Examining Wrongful Convictions: Stepping Back, Moving Forward (Carolina Academic Press, 2014). He is also working on a new co-authored book to be released in 2018 entitled: When Justice Fails: Causes and Consequences of Wrongful Convictions (Carolina Academic Press). He was the co-PI on a grant funded by the National Science Foundation and the National Institute of Justice to organize a workshop on under-studied issues related to wrongful convictions. Other recent research interests include criminal admissions (interrogations, confessions, and plea bargaining), the death penalty, and laws targeting the homeless.
Mrs. Carla Ramsdell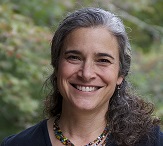 Carla Ramsdell is a senior lecturer in the physics and astronomy department at Appalachian State University. She is passionate about bridging the gap between scientific research and the general public in the areas of climate change, energy generation, and efficient cooking strategies. She has a BS degree in physics from Stetson University and an MS in Mechanical Engineering from The University of Florida. She spent 17 years in industry working as a licensed thermodynamic engineer in the energy industry working for Siemens-Westinghouse Power Generation and Building Performance Engineering. Since 2008, she has taught courses at Appalachian State in introductory physics, pre-engineering, energy and sustainability, and energy efficient cooking. Her research and outreach work is focused on sustainability and how our habits are affecting the earth's energy balance, particularly our cooking methods and the global food cycle. With continued research and outreach activities in the Food/Energy/Water nexus, she hopes to reinvigorate home cooking traditions based on sound scientific principles.
Dr. Stephen Sommer
Dr. Sommer joined faculty in 2013 to further develop the rapidly growing Fermentation Sciences program. He has more than eight years industry experience in various fields of beverage production including wineries, sparkling wine companies, breweri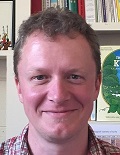 es, table water production, and related fields like laboratories and industrial flavor production. He managed a commercial beverage laboratory and was involved in research projects and student education for the German wine industry before he joined ASU. His main research focus is on product stability, beverage microbiology, and wine aging. Dr. Sommer received his Engineering diploma in Beverage Technology, Hochschule Geisenheim University, Germany and his PhD Microbiology and Wine Science, Gutenberg University Mainz, Germany
Dr. Maggie Sugg

My current research focuses on the spatiotemporal patterns of climate-related illnesses and how these patterns relate to environmental, socioeconomic, and climatic determinants across multiple spatial scales. This research is guided by the social-ecological approach of vulnerability theory, which investigates the complex interplay between the environmental and social/economic aspects of a community. Using this theory, my research provides insights into the etiology of environmental-health diseases, highlighting both atrisk populations and the environmental conditions that lead to adverse health outcomes.
Dr. Jason White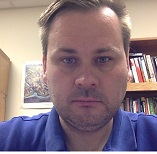 Dr. White is an Assistant Professor of history and has been at Appalachian State since 2012. He earned his Ph.D. in history from Brown University in 2008. His first book, Militant Protestantism and British Identity, 1603-1642, was published in 2012. His current research project is a monograph on the English Levant Company in the seventeenth century, exploring topics such as mercantilism, state formation, the formation of England's global trading network and empire, and western relations with the Muslim world. Research for this project so far has been conducted in the British Library in London, The National Archives in Kew, the Yale University Library, and using State Papers Online, an electronic source database subscribed to by the ASU library. Dr. White won a prestigious NEH Summer Grant in 2016 for this project, and recently published an article this year on this topic in the journal Seventeenth Century entitled: "Royal Authority Versus Corporate Sovereignty: the Levant Company and the Ambiguities of Early Stuart Statecraft." In April, he delivered the fifth annual Appalachian Lecture in British History at the Belk Library focusing on the Levant Company during the period of the English Civil War and Commonwealth (1642-1660). He is using the CAS Summer Grant to work on a book proposal, conduct further research, and write.
Dr. Lauren Woods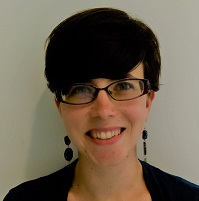 Dr. Lauren Woods has been a Lecturer in the A.R. Smith Department of Chemistry since Fall 2016. In addition to teaching and being the Co-advisor to the chemistry club, she has two research projects. One project studies the interfacial chemistry of molecules at the silica/liquid interface through computational modelling, with a focus on environmental applications. Additionally, she is very passionate about outreach and how to engage students of all ages. As such, another project she is involved with is the Edible Laser, which uses household material as the gain media in a homebuilt laser set-up to use for educational purposes. This project was started at The University of Wisconsin-Madison, where Dr. Woods was a postdoctoral research in the Biomedical Engineering Department. The project has grown to include collaborations with Dr. Andreas Velten at UW and Dr. Brooke Hester in the Physics and Astronomy department at Appalachian State University. Before attending UW, Dr. Woods received her Ph.D in Physical Chemistry at Montana State University in Bozeman, Mt. The College of Arts and Sciences Summer Grant will support the Edible Laser project, with a focus on building and characterizing known laser media before moving to uncharacterized household material such as vitamin B and tonic water.
Summer Grant 2017
College of Arts and Sciences Research/Proposal Development Grant
This summer the College of Arts and Sciences will provide up to nine $5,000 grants to faculty to work on scholarly research and creative projects and external funding proposals that will enhance the transformational experience of our students. These funds must be used between the beginning of the first summer session and the end of the second summer session. These are state funds and all use of the money must comply with state fund spending guidelines. All tenured and tenure-track faculty are encouraged to apply.
To apply, complete the Application Form (PDF, 56KB) and forward to your Chair for submission of his/her recommendation. Chairs will then email the completed application to Ruth Cook (cookrc) and copy Jennifer Burris (burrisjl) with SUMMER PROPOSAL in the subject line. To be eligible for consideration for the funds, applications are due no later than 5 p.m. on the third Monday of October.
2017 Summer Grant Recipients
Dr. Catherine Marcum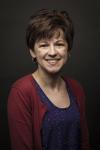 Dr. Marcum is an associate professor of Justice Studies at Appalachian State University and is the Criminal Justice Undergraduate Curriculum Coordinator. She received her Ph.D. from Indiana University of Pennsylvania. Her areas of expertise include cybercrime offending and victimization, correctional issues, and sexual victimization, and has multiple journal publications and books in the areas. She recently received Outstanding Criminal Justice Educator of the Year in the southern region, and is the associate editor of Corrections: Policy, Practice and Research.
Dr. Maryam Ahmed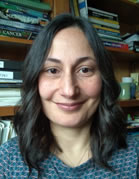 As a virologist, Dr. Ahmed studies the response of host cells to virus infections with the goal of developing viruses as oncolytic agents. Her work also involves identifying immunomodulatory nutraceuticals as therapies to combat human diseases such as cancers and inflammatory conditions. For example, she is interested in determining the anti-cancer and anti-inflammatory properties of Moringa oleifera (MO), a plant commonly found in tropic and subtropic countries, which is utilized for its various health benefits. With a team of collaborators, she is isolating compounds from whole extracts of MO through a series of subfraction and chemical isolation steps, and screening them for specific activities. Information obtained from these studies will be used to obtain further funds for undertaking structural, drug development and therapeutic studies. Dr. Ahmed joined the Biology Department at Appalachian State University in 2010 after working as a Research Assistant Professor at Wake Forest University School of Medicine. She teaches a course on Human Microbiology to Nursing and Nutrition majors and offers an upper level course on Virology to Biology Majors.
Dr. Stef Shuster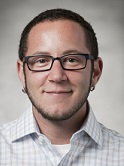 Dr. stef shuster is an assistant professor of sociology, and faculty affiliate in Gender, Women's, and Sexuality Studies, at Appalachian State University. Before joining the faculty at App State in 2016, shuster was a postdoctoral fellow in Duke University's Thompson Writing Program. shuster earned their M.A. and Ph.D. in Sociology from the University of Iowa with a certificate in Gender Studies, and a B.A. in Sociology from Indiana University, Bloomington. Their current research examines the social construction of "evidence" in two domains including: 1) how social movement activists use evidence to make claims about social issues, and the role of emotions in successful or failed movements and 2) how medical providers negotiate and construct evidence to make medical decisions within uncertain terrains. shuster is working on a book project, Treating Gender: Transgender Medicine and Uncertain Expertise, which situates contemporary practices in trans medicine in the historical contexts in which this medical field emerged, and the social consequences of healthcare providers using a medical model of disease to "treat" gender identities. At Appalachian State, shuster teaches courses in the social aspects of medicine, the Sociological Perspective, and the Senior Seminar Capstone course.
Dr. Nicholas Shaw

Dr. Nicholas Shaw was adopted from Busan, South Korea and is a proud father, an avid drummer, occasional exerciser, foodie, incredibly lactose intolerant (a little butter is questionably safe), and a chemist. Nicholas graduated from St. Olaf College in 2002 with degrees in mathematics and chemistry. He received his Ph.D. in bioorganic chemistry, in 2010, from Clemson University after working in Dr. Dev P. Arya's laboratory of medical chemistry. Upon completion of his Ph.D. he took his talents to The College of Wooster where he served as a visiting assistant professor before joining the department of chemistry at Appalachian State University in 2015. While at The College of Wooster, Nicholas and his team of undergraduate research assistants became frustrated with the practice of organic synthesis. Long reaction times and low yields, inherent to organic synthesis, create an environment where synthetically driven advancements occur on a geological time scale and the practice becomes an exercise in diminishing returns. Working with talented undergraduates at The College of Wooster and Appalachian State University, Dr. Shaw developed 'nano-reactors' which can be used to dramatically decrease reaction time and increase reaction yield in organic synthesis. Currently, Nicholas runs a research group of 20 undergraduate research assistants where the two-fold focus is on the development of the scientist and the advancement of 'nano-reactor' science. The College of Arts and Sciences Summer Grant will fund his efforts in 'nano-reactor' biodiesel fuel synthesis.
Dr. Davis Hankins

Dr. Davis Hankins is assistant professor of religious studies in the Philosophy and Religion Department. He began teaching at App State after receiving his PhD in Hebrew Bible from Emory University in 2011. His dissertation, published as a book in 2015 by Northwestern University Press, offers a new reading of the book of Job that is informed by and that contributes to recent developments in practical and theoretical philosophy. He has published numerous articles and book chapters, most on early Jewish wisdom literature such as is in the books of Proverbs, Job, Ecclesiastes, and in the Dead Sea Scrolls. He is interested not only in the significance of these texts in their ancient contexts of production, but also in their ongoing histories of use and influence. With Brennan Breed he is co-authoring his next book on the production and the historical consequences of the book of Ecclesiastes. This summer he will travel to Germany, Egypt, and Italy to receive an award for his first book and to conduct research for his next book on Ecclesiastes.
Dr. Michael Opata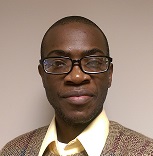 Dr. Michael Opata received a bachelor's degree from Rust College in Holly Springs, MS, and went on to get masters and Ph.D. degrees from Jackson State University and The University of Kentucky respectively. He's currently an assistant professor in the Biology department. His current research interest is to investigate the effect of malnutrition on the pathogenesis of malaria disease. Trained as an immunologist, he is interested in understanding how poor diet, deficient in proteins and micronutrients such as Zinc and Iron, affect the development of memory T cells, predisposing young children in malaria endemic areas to death. Using an animal model that mimics the blood stage malaria disease of the Plasmodium falciparum strain that causes severe malaria in humans, he is able to look at parasite specific cells, and their characteristics/behavior after exposure to malaria parasite in a malnourished environment. He is currently leading a team of four students working on various aspects of malaria immunology. Prior to joining Appalachian State in 2016, Dr. Opata trained as a postdoctoral fellow at the University of Texas Medical Branch at Galveston Texas, where he studied the development of memory T cells in malaria infection, under the mentorship of Dr. Robin Stephens.
Dr. John Paul Jameson

Dr. Jameson received his Ph.D. from the University of Pennsylvania in 2009 and joined the faculty at Appalachian State in 2010. His research interests focus on the availability, accessibility, acceptability, and quality of mental health services in rural areas. This has included studies on the effectiveness of school-based mental health programs, prediction and prevention of suicide among rural adolescents, and the use of empirically supported treatments in rural community mental health clinics. Dr. Jameson is currently conducting a project training mental health clinicians and first responders in lethal means counseling, a suicide prevention protocol aimed at restricting access to lethal suicide methods for at-risk individuals. Additionally, he is involved in numerous community-based research projects locally and regionally. He also directs the Alleghany County Schools Assessment, Support, and Counseling (ASC) Center, one of three school-based mental health programs operating in area school systems that provide mental health services for students free of charge.
Dr. Andrew Bellemer

Dr. Bellemer is an assistant professor in the Department of Biology. His research investigates the cellular and molecular mechanisms that control sensory neuron function with the goal of better understanding the pathogenesis of chronic pain in humans and animals. His laboratory is using the fruit fly, Drosophila melanogaster, as a model organism to identify genes that are required for appropriate behavioral responses to noxious thermal and mechanical stimuli, with the hope that these genes may provide targets for better clinical interventions for pain in humans. The project funded by this grant focuses on the roles of the Wnt signaling pathway in fine-tuning the sensitivity of sensory neurons to elevated temperatures. Dr. Bellemer currently leads a team of two graduate students and five undergraduates investigating various aspects of sensory neurobiology. Dr. Bellemer received his B.S. in Psychology from the University of Massachusetts - Amherst in 2004 and his Ph.D. in Neuroscience from Yale University in 2010. Before joining the faculty at Appalachian State University, he studied Drosophila thermosensation under the mentorship of Dr. Dan Tracey at Duke University.
Dr. Rick Elmore

Dr. Rick Elmore is Assistant Professor of Philosophy at Appalachian State University. He earn his PhD in philosophy from DePaul University in 2012, and has been teaching at App State since 2014. He researches and teaches in 20th century French philosophy, critical theory, ethics, social political philosophy, environmental philosophy, and new realisms. His articles and essays have appeared in Politics & Policy, Symplokē, The Cormac McCarthy Journal, and The Aesthetic Ground of Critical Theory (Rowman and Littlefield) among others. Rick's work is guided primarily by the question how political, ethical, and environmental systems and institutions situate themselves in relation to violence, that is, to issues of inclusion, exclusion, power, force, law, policing, and normativity. He will be using this summer grant to begin work on his next book project on the connection between Critical Theory and Deconstruction around the questions of violence and life.
Dr. Jessica Mitchell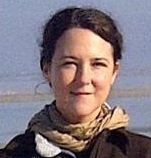 Dr. Mitchell is an assistant professor who joined the Department of Geography and Planning at Appalachian in 2014. She received her Ph.D. in Engineering and Applied Science from Idaho State University in 2011. Her teaching areas include environmental remote sensing, digital image processing, geographic information systems, introductory environmental science, and a senior capstone on environmental management and impact analysis. Mitchell's research combines applied remote sensing with environmental assessment experience to advance new tools for land management decision making and quantitative impact analysis. She is currently evaluating techniques for scaling vegetation structure, canopy chemistry and biodiversity variables from leaves and individuals to plots, landscapes and regions. Data includes traditional plot-based measurements, ground and airborne laser scanning (lidar), imaging spectroscopy estimates and time series satellite observations. Vegetation applications include 1) mapping canopy chemistry to explore diversity patterns and interactions with foraging behavior, 2) predicting phytodiversity variables from structural and optical heterogeneity, 3) developing scalable shrub structural measurements for climate modeling, and 4) quantitatively assessing impacts to natural resources (e.g., hemlock decline).
Dr. Benji Souza

Dr. Souza is an Associate professor of Spanish and Linguistics and teaches all levels of Spanish and Linguistics in the Department of Languages, Literatures, and Cultures. He is also serving as the interim program director for the department's graduate program. His research interests include second language acquisition, foreign accentedness, and second language number acquisition. He was awarded a summer grant from the College of Arts and Sciences to receive training from the American Council on the Teaching of Foreign Languages (ACTFL) on second language Oral Proficiency Interviews.
2016 Summer Grant Recipients
Dr. Brooke Christian

Dr. Brooke Christian graduated from Appalachian State University in 2005 with a degree in chemistry and received her Ph.D. in Biological Chemistry in 2010 from the University of North Carolina at Chapel Hill. Her graduate work in the research group of Dr. Linda Spremulli focused on mechanisms of translation initiation in mammalian mitochondria. While at UNC, Brooke received a Graduate Assistance in Areas of National Need fellowship to teach chemistry to underprivileged students in the after school program at local high schools. Brooke did her postdoctoral work at Yale University as an NIH postdoctoral fellow in the laboratory of Dr. Gerald Shadel where she studied the contribution of mitochondrial reactive oxygen species to the neurodegenerative disease Ataxia-Telangiectasia. While at Yale, Brooke enjoyed being part of Women in Science at Yale, an organization devoted to promoting the success of women in science by pairing women with mentors in both science and life outside of science. Brooke joined the department of chemistry at Appalachian State University in 2015 and teaches biochemistry and biochemistry lab. Her work at Appalachian State focuses on mitochondrial reactive oxygen species and the roles they play in assembly of oxidative phosphorylation complexes and in adipocyte differentiation. When she is not working, Brooke enjoys running, cooking, and spending time with her husband and two children.
Dr. Elizabeth Shay

Dr. Shay joined the Department of Geography and Planning at Appalachian in 2015. Areas of teaching and research include town and regional planning, community development, and transportation and land use, with a focus on the built environment, travel behavior, active living and active travel, and health. Current research initiatives relate to elder-friendly built environment, transportation equity, and resilient mountain communities. Previously, she held appointments as research assistant, lecturer and research assistant professor at UNC-Chapel Hill, where she directed the Sustainable Triangle Field Site and coordinated environmental and sustainability capstones (senior team research and development projects for community clients). Shay earned her Ph.D. from UNC-Chapel Hill's Development of City and Regional Planning.
Dr. Alice Wright

As an anthropological archaeologist, Dr. Alice Wright studies the material traces of ancient societies to learn what life was like in the deep past. For more than a decade, she has been investigating early episodes of culture contact – moments in (pre)history when different people encountered each other for the first time – and how cultural plurality and diversity shaped everyday life. Her ongoing research projects focus on indigenous American Indian societies of the Eastern Woodlands and the interaction networks that linked them during the Middle Woodland period, ca. 200 BC – AD 600. Recently, Dr. Wright led geophysical survey and excavations at the Garden Creek site in North Carolina, where she discovered earthen monuments indicative of Middle Woodland culture contact between communities in the Blue Ridge Mountains and the Ohio Valley. Today, with colleagues from Bryn Mawr College and Sewanee University of the South, she is developing the Pinson Environment and Archaeology Regional Landscapes (PEARL) Project, a collaborative, interdisciplinary effort tackling the Middle Woodland archaeological record of west Tennessee.
Dr. Wright joined the Department of Anthropology at Appalachian State in 2014, after receiving her PhD from the University of Michigan. She teaches courses on North American, Mesoamerican, and Southeastern archaeology, archaeological theory, and archaeological approaches to landscapes and human-environment interactions, and as well as an archaeological field school affiliated with the PEARL Project. Her research has been supported by the National Science Foundation, the American Philosophical Society, the University of Michigan, and now, Appalachian State's College of Arts and Sciences.
Dr. Cuong Mai

Dr. Mai joined the Department of Philosophy and Religion at Appalachian State in 2015. His teaching and research focus on the religions of Asia, particularly the history of Chinese and Vietnamese Buddhism. The summer grant will be used to support travel to Hanoi, Vietnam, in order to explore archival sources housed in the Han-Nom Institute, an important research collection of rare manuscripts written in classical Chinese and the indigenous Nom script. Dr. Mai's project looks at the intersection of women's religious practices, spirit mediumship, folk opera, and popular Buddhism in the worship of the Buddhist deity, Quan Am (Guanyin, Avalokiteshvara), also known as the "Goddess of Mercy". The project will shed light on how gender, embodiment, and ritual produce experiences of sacred presence and power, particularly for women devotees. At App State Dr. Mai offers courses on Buddhism, Chinese religions, religion and death in comparative perspective, and courses on religion and ritual, and religion, sexuality, and gender.
Dr. Andrew Smith

Dr. Smith is a social psychologist whose research investigates people's judgments and decisions. Recently, Dr. Smith has investigated factors that influence people's willingness to take risks in a variety of domains including financial (e.g., investing in the stock market), social (e.g., asking someone out on a date), and health risks (e.g., smoking). For example, in an ongoing project, Dr. Smith is investigating the effect of peer observers on college students' propensity to take risks. Dr. Smith has published in a number of academic journals and his research has been funded by the National Science Foundation. Dr. Smith joined the Department of Psychology in 2011 after receiving his Ph.D. from the University of Iowa. He generally teaches Social Psychology and Research Methods in Psychology, in addition to periodic classes in Social Cognition and Judgment and Decision Making.
Dr. Gabriele Casale

Dr. Casale joined the Department of Geology in 2011, and began his tenure track position shortly after completing his Ph.D. at the University of Washington in 2012. His research interests are in the complex interplay between contemporaneous shortening and extension in mountain belts from a field structural geology perspective. His research is centered upon the formation of domal structures in the deeply exhumed continental crust in the Blue Ridge. He is currently constructing 2D kinematic interpretations across the Valley and Ridge. The goal of this effort is to quantify the timing, amount, and distribution of shortening in the foreland in order to compare with deformation recorded in the deeply exhumed crystalline crust.