Summer Grant 2017
College of Arts and Sciences Research/Proposal Development Grant
This summer the College of Arts and Sciences will provide up to nine $5,000 grants to faculty to work on scholarly research and creative projects and external funding proposals that will enhance the transformational experience of our students. These funds must be used between the beginning of the first summer session and the end of the second summer session. These are state funds and all use of the money must comply with state fund spending guidelines. All tenured and tenure-track faculty are encouraged to apply.
To apply, complete the Application Form (PDF, 56KB) and forward to your Chair for submission of his/her recommendation. Chairs will then email the completed application to Ruth Cook (cookrc) and copy Jennifer Burris (burrisjl) with SUMMER PROPOSAL in the subject line. To be eligible for consideration for the funds, applications are due no later than 5 p.m. on the third Monday of October.
2016-2017 Summer Grant Recipients
Dr. Catherine Marcum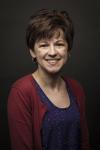 Dr. Marcum is an associate professor of Justice Studies at Appalachian State University and is the Criminal Justice Undergraduate Curriculum Coordinator. She received her Ph.D. from Indiana University of Pennsylvania. Her areas of expertise include cybercrime offending and victimization, correctional issues, and sexual victimization, and has multiple journal publications and books in the areas. She recently received Outstanding Criminal Justice Educator of the Year in the southern region, and is the associate editor of Corrections: Policy, Practice and Research.
Dr. Maryam Ahmed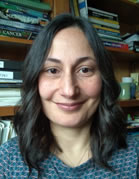 As a virologist, Dr. Ahmed studies the response of host cells to virus infections with the goal of developing viruses as oncolytic agents. Her work also involves identifying immunomodulatory nutraceuticals as therapies to combat human diseases such as cancers and inflammatory conditions. For example, she is interested in determining the anti-cancer and anti-inflammatory properties of Moringa oleifera (MO), a plant commonly found in tropic and subtropic countries, which is utilized for its various health benefits. With a team of collaborators, she is isolating compounds from whole extracts of MO through a series of subfraction and chemical isolation steps, and screening them for specific activities. Information obtained from these studies will be used to obtain further funds for undertaking structural, drug development and therapeutic studies. Dr. Ahmed joined the Biology Department at Appalachian State University in 2010 after working as a Research Assistant Professor at Wake Forest University School of Medicine. She teaches a course on Human Microbiology to Nursing and Nutrition majors and offers an upper level course on Virology to Biology Majors.
Dr. Stef Shuster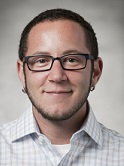 Dr. stef shuster is an assistant professor of sociology, and faculty affiliate in Gender, Women's, and Sexuality Studies, at Appalachian State University. Before joining the faculty at App State in 2016, shuster was a postdoctoral fellow in Duke University's Thompson Writing Program. shuster earned their M.A. and Ph.D. in Sociology from the University of Iowa with a certificate in Gender Studies, and a B.A. in Sociology from Indiana University, Bloomington. Their current research examines the social construction of "evidence" in two domains including: 1) how social movement activists use evidence to make claims about social issues, and the role of emotions in successful or failed movements and 2) how medical providers negotiate and construct evidence to make medical decisions within uncertain terrains. shuster is working on a book project, Treating Gender: Transgender Medicine and Uncertain Expertise, which situates contemporary practices in trans medicine in the historical contexts in which this medical field emerged, and the social consequences of healthcare providers using a medical model of disease to "treat" gender identities. At Appalachian State, shuster teaches courses in the social aspects of medicine, the Sociological Perspective, and the Senior Seminar Capstone course.
Dr. Nicholas Shaw

Dr. Nicholas Shaw was adopted from Busan, South Korea and is a proud father, an avid drummer, occasional exerciser, foodie, incredibly lactose intolerant (a little butter is questionably safe), and a chemist. Nicholas graduated from St. Olaf College in 2002 with degrees in mathematics and chemistry. He received his Ph.D. in bioorganic chemistry, in 2010, from Clemson University after working in Dr. Dev P. Arya's laboratory of medical chemistry. Upon completion of his Ph.D. he took his talents to The College of Wooster where he served as a visiting assistant professor before joining the department of chemistry at Appalachian State University in 2015. While at The College of Wooster, Nicholas and his team of undergraduate research assistants became frustrated with the practice of organic synthesis. Long reaction times and low yields, inherent to organic synthesis, create an environment where synthetically driven advancements occur on a geological time scale and the practice becomes an exercise in diminishing returns. Working with talented undergraduates at The College of Wooster and Appalachian State University, Dr. Shaw developed 'nano-reactors' which can be used to dramatically decrease reaction time and increase reaction yield in organic synthesis. Currently, Nicholas runs a research group of 20 undergraduate research assistants where the two-fold focus is on the development of the scientist and the advancement of 'nano-reactor' science. The College of Arts and Sciences Summer Grant will fund his efforts in 'nano-reactor' biodiesel fuel synthesis.
Dr. Davis Hankins

Dr. Davis Hankins is assistant professor of religious studies in the Philosophy and Religion Department. He began teaching at App State after receiving his PhD in Hebrew Bible from Emory University in 2011. His dissertation, published as a book in 2015 by Northwestern University Press, offers a new reading of the book of Job that is informed by and that contributes to recent developments in practical and theoretical philosophy. He has published numerous articles and book chapters, most on early Jewish wisdom literature such as is in the books of Proverbs, Job, Ecclesiastes, and in the Dead Sea Scrolls. He is interested not only in the significance of these texts in their ancient contexts of production, but also in their ongoing histories of use and influence. With Brennan Breed he is co-authoring his next book on the production and the historical consequences of the book of Ecclesiastes. This summer he will travel to Germany, Egypt, and Italy to receive an award for his first book and to conduct research for his next book on Ecclesiastes.
Dr. Michael Opata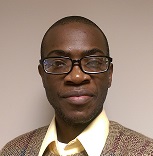 Dr. Michael Opata received a bachelor's degree from Rust College in Holly Springs, MS, and went on to get masters and Ph.D. degrees from Jackson State University and The University of Kentucky respectively. He's currently an assistant professor in the Biology department. His current research interest is to investigate the effect of malnutrition on the pathogenesis of malaria disease. Trained as an immunologist, he is interested in understanding how poor diet, deficient in proteins and micronutrients such as Zinc and Iron, affect the development of memory T cells, predisposing young children in malaria endemic areas to death. Using an animal model that mimics the blood stage malaria disease of the Plasmodium falciparum strain that causes severe malaria in humans, he is able to look at parasite specific cells, and their characteristics/behavior after exposure to malaria parasite in a malnourished environment. He is currently leading a team of four students working on various aspects of malaria immunology. Prior to joining Appalachian State in 2016, Dr. Opata trained as a postdoctoral fellow at the University of Texas Medical Branch at Galveston Texas, where he studied the development of memory T cells in malaria infection, under the mentorship of Dr. Robin Stephens.
Dr. John Paul Jameson

Dr. Jameson received his Ph.D. from the University of Pennsylvania in 2009 and joined the faculty at Appalachian State in 2010. His research interests focus on the availability, accessibility, acceptability, and quality of mental health services in rural areas. This has included studies on the effectiveness of school-based mental health programs, prediction and prevention of suicide among rural adolescents, and the use of empirically supported treatments in rural community mental health clinics. Dr. Jameson is currently conducting a project training mental health clinicians and first responders in lethal means counseling, a suicide prevention protocol aimed at restricting access to lethal suicide methods for at-risk individuals. Additionally, he is involved in numerous community-based research projects locally and regionally. He also directs the Alleghany County Schools Assessment, Support, and Counseling (ASC) Center, one of three school-based mental health programs operating in area school systems that provide mental health services for students free of charge.
Dr. Andrew Bellemer

Dr. Bellemer is an assistant professor in the Department of Biology. His research investigates the cellular and molecular mechanisms that control sensory neuron function with the goal of better understanding the pathogenesis of chronic pain in humans and animals. His laboratory is using the fruit fly, Drosophila melanogaster, as a model organism to identify genes that are required for appropriate behavioral responses to noxious thermal and mechanical stimuli, with the hope that these genes may provide targets for better clinical interventions for pain in humans. The project funded by this grant focuses on the roles of the Wnt signaling pathway in fine-tuning the sensitivity of sensory neurons to elevated termperatures. Dr. Bellemer currently leads a team of two graduate students and five undergraduates investigating various aspects of sensory neurobiology. Dr. Bellemer received his B.S. in Psychology from the University of Massachusetts - Amherst in 2004 and his Ph.D. in Neuroscience from Yale University in 2010. Before joining the faculty at Appalachian State University, he studied Drosophila thermosensation under the mentorship of Dr. Dan Tracey at Duke University.
Dr. Rick Elmore

Dr. Rick Elmore is Assistant Professor of Philosophy at Appalachian State University. He earn his PhD in philosophy from DePaul University in 2012, and has been teaching at App State since 2014. He researches and teaches in 20th century French philosophy, critical theory, ethics, social political philosophy, environmental philosophy, and new realisms. His articles and essays have appeared in Politics & Policy, Symplokē, The Cormac McCarthy Journal, and The Aesthetic Ground of Critical Theory (Rowman and Littlefield) among others. Rick's work is guided primarily by the question how political, ethical, and environmental systems and institutions situate themselves in relation to violence, that is, to issues of inclusion, exclusion, power, force, law, policing, and normativity. He will be using this summer grant to begin work on his next book project on the connection between Critical Theory and Deconstruction around the questions of violence and life.
Dr. Jessica Mitchell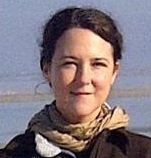 Dr. Mitchell is an assistant professor who joined the Department of Geography and Planning at Appalachian in 2014. She received her Ph.D. in Engineering and Applied Science from Idaho State University in 2011. Her teaching areas include environmental remote sensing, digital image processing, geographic information systems, introductory environmental science, and a senior capstone on environmental management and impact analysis. Mitchell's research combines applied remote sensing with environmental assessment experience to advance new tools for land management decision making and quantitative impact analysis. She is currently evaluating techniques for scaling vegetation structure, canopy chemistry and biodiversity variables from leaves and individuals to plots, landscapes and regions. Data includes traditional plot-based measurements, ground and airborne laser scanning (lidar), imaging spectroscopy estimates and time series satellite observations. Vegetation applications include 1) mapping canopy chemistry to explore diversity patterns and interactions with foraging behavior, 2) predicting phytodiversity variables from structural and optical heterogeneity, 3) developing scalable shrub structural measurements for climate modeling, and 4) quantitatively assessing impacts to natural resources (e.g., hemlock decline).
Dr. Benji Souza

Dr. Souza is an Associate professor of Spanish and Linguistics and teaches all levels of Spanish and Liguistics in the Department of Languages, Literatures, and Cultures. He is also serving as the interim program director for the department's graduate program. His research interests include second language acquisition, foreign accentedness, and second language number acquisition. He was awarded a summer grant from the College of Arts and Sciences to receive training from the American Council on the Teaching of Foreign Languages (ACTFL) on second language Oral Proficiency Interviews.
2015-2016 Summer Grant Recipients
Dr. Brooke Christian

Dr. Brooke Christian graduated from Appalachian State University in 2005 with a degree in chemistry and received her Ph.D. in Biological Chemistry in 2010 from the University of North Carolina at Chapel Hill. Her graduate work in the research group of Dr. Linda Spremulli focused on mechanisms of translation initiation in mammalian mitochondria. While at UNC, Brooke received a Graduate Assistance in Areas of National Need fellowship to teach chemistry to underprivileged students in the after school program at local high schools. Brooke did her postdoctoral work at Yale University as an NIH postdoctoral fellow in the laboratory of Dr. Gerald Shadel where she studied the contribution of mitochondrial reactive oxygen species to the neurodegenerative disease Ataxia-Telangiectasia. While at Yale, Brooke enjoyed being part of Women in Science at Yale, an organization devoted to promoting the success of women in science by pairing women with mentors in both science and life outside of science. Brooke joined the department of chemistry at Appalachian State University in 2015 and teaches biochemistry and biochemistry lab. Her work at Appalachian State focuses on mitochondrial reactive oxygen species and the roles they play in assembly of oxidative phosphorylation complexes and in adipocyte differentiation. When she is not working, Brooke enjoys running, cooking, and spending time with her husband and two children.
Dr. Elizabeth Shay

Dr. Shay joined the Department of Geography and Planning at Appalachian in 2015. Areas of teaching and research include town and regional planning, community development, and transportation and land use, with a focus on the built environment, travel behavior, active living and active travel, and health. Current research initiatives relate to elder-friendly built environment, transportation equity, and resilient mountain communities. Previously, she held appointments as research assistant, lecturer and research assistant professor at UNC-Chapel Hill, where she directed the Sustainable Triangle Field Site and coordinated environmental and sustainability capstones (senior team research and development projects for community clients). Shay earned her Ph.D. from UNC-Chapel Hill's Development of City and Regional Planning.
Dr. Alice Wright

As an anthropological archaeologist, Dr. Alice Wright studies the material traces of ancient societies to learn what life was like in the deep past. For more than a decade, she has been investigating early episodes of culture contact – moments in (pre)history when different people encountered each other for the first time – and how cultural plurality and diversity shaped everyday life. Her ongoing research projects focus on indigenous American Indian societies of the Eastern Woodlands and the interaction networks that linked them during the Middle Woodland period, ca. 200 BC – AD 600. Recently, Dr. Wright led geophysical survey and excavations at the Garden Creek site in North Carolina, where she discovered earthen monuments indicative of Middle Woodland culture contact between communities in the Blue Ridge Mountains and the Ohio Valley. Today, with colleagues from Bryn Mawr College and Sewanee University of the South, she is developing the Pinson Environment and Archaeology Regional Landscapes (PEARL) Project, a collaborative, interdisciplinary effort tackling the Middle Woodland archaeological record of west Tennessee.
Dr. Wright joined the Department of Anthropology at Appalachian State in 2014, after receiving her PhD from the University of Michigan. She teaches courses on North American, Mesoamerican, and Southeastern archaeology, archaeological theory, and archaeological approaches to landscapes and human-environment interactions, and as well as an archaeological field school affiliated with the PEARL Project. Her research has been supported by the National Science Foundation, the American Philosophical Society, the University of Michigan, and now, Appalachian State's College of Arts and Sciences.
Dr. Cuong Mai

Dr. Mai joined the Department of Philosophy and Religion at Appalachian State in 2015. His teaching and research focus on the religions of Asia, particularly the history of Chinese and Vietnamese Buddhism. The summer grant will be used to support travel to Hanoi, Vietnam, in order to explore archival sources housed in the Han-Nom Institute, an important research collection of rare manuscripts written in classical Chinese and the indigenous Nom script. Dr. Mai's project looks at the intersection of women's religious practices, spirit mediumship, folk opera, and popular Buddhism in the worship of the Buddhist deity, Quan Am (Guanyin, Avalokiteshvara), also known as the "Goddess of Mercy". The project will shed light on how gender, embodiment, and ritual produce experiences of sacred presence and power, particularly for women devotees. At App State Dr Mai offers courses on Buddhism, Chinese religions, religion and death in comparative perspective, and courses on religion and ritual, and religion, sexuality, and gender.
Dr. Andrew Smith

Dr. Smith is a social psychologist whose research investigates people's judgments and decisions. Recently, Dr. Smith has investigated factors that influence people's willingness to take risks in a variety of domains including financial (e.g., investing in the stock market), social (e.g., asking someone out on a date), and health risks (e.g., smoking). For example, in an ongoing project, Dr. Smith is investigating the effect of peer observers on college students' propensity to take risks. Dr. Smith has published in a number of academic journals and his research has been funded by the National Science Foundation. Dr. Smith joined the Department of Psychology in 2011 after receiving his Ph.D. from the University of Iowa. He generally teaches Social Psychology and Research Methods in Psychology, in addition to periodic classes in Social Cognition and Judgment and Decision Making.
Dr. Gabriele Casale

Dr. Casale joined the Department of Geology in 2011, and began his tenure track position shortly after completing his Ph.D. at the University of Washington in 2012. His research interests are in the complex interplay between contemporaneous shortening and extension in mountain belts from a field structural geology perspective. His research is centered upon the formation of domal structures in the deeply exhumed continental crust in the Blue Ridge. He is currently constructing 2D kinematic interpretations across the Valley and Ridge. The goal of this effort is to quantify the timing, amount, and distribution of shortening in the foreland in order to compare with deformation recorded in the deeply exhumed crystalline crust.