The College of Arts & Sciences at Appalachian State University is home to 16 academic departments, one academic program, two centers and one residential college spanning the humanities and the social, mathematical and natural sciences. The college is dedicated to providing instruction and research essential to the University's mission and seeks to cultivate the habits of inquiry, learning and service among all its constituents.
Watch our latest video
In any area in the college, you can study how to make positive impacts on the environment.
Academic Program
Residential College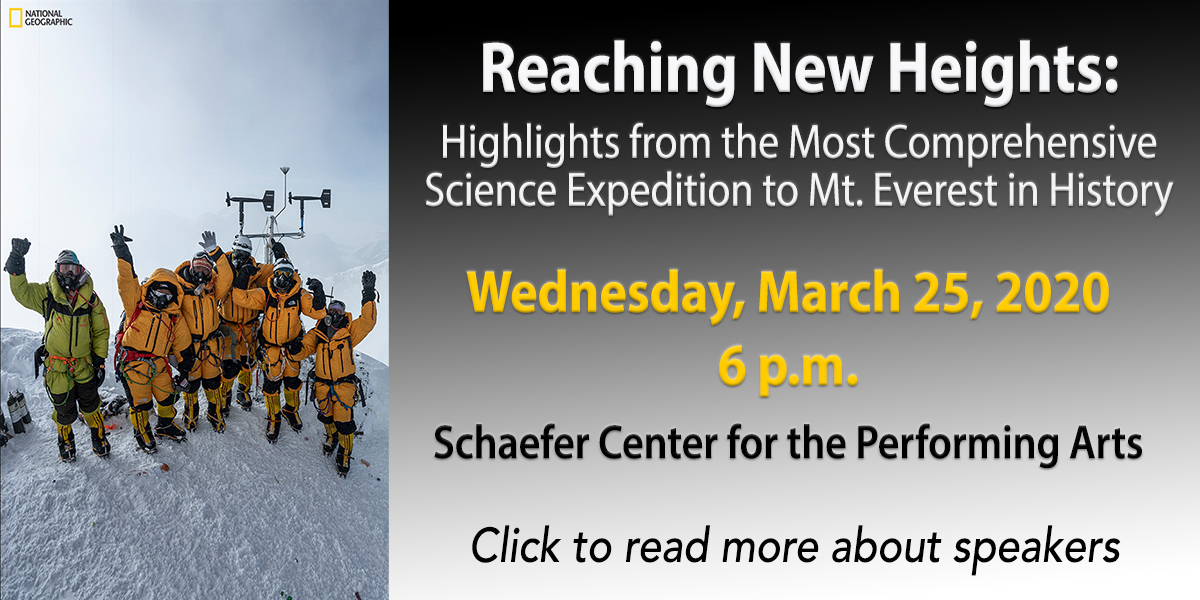 Join us for a public lecture with expedition team members, Dr. Baker Perry, Aurora Elmore and Alex Tait. At 8,430 meters above sea level, the high-altitude expedition team (pictured here, including Dr. Baker Perry) celebrates after setting up the world's highest operating automated weather station during National Geographic and Rolex's 2019 Perpetual Planet Extreme Expedition to Mt. Everest. Photo by Mark Fisher, National Geographic.