Commencement (Fall 2022)
Congratulations to the Class of 2022!
Congratulations to the 430 students graduating from the College of Arts and Sciences. We're proud of all you've accomplished and look forward to celebrating you at commencement!
From December 5-16, follow along on Facebook, Instagram and Twitter (@AppStateCAS) as we recognize these graduating seniors.
Commencement Ceremony
Fall 2022 College of Arts and Sciences Commencement Ceremony:
Friday, December 16, 2022 at 5 p.m. in the Holmes Convocation Center
For details, visit appstate.edu/commencement.
Macebearer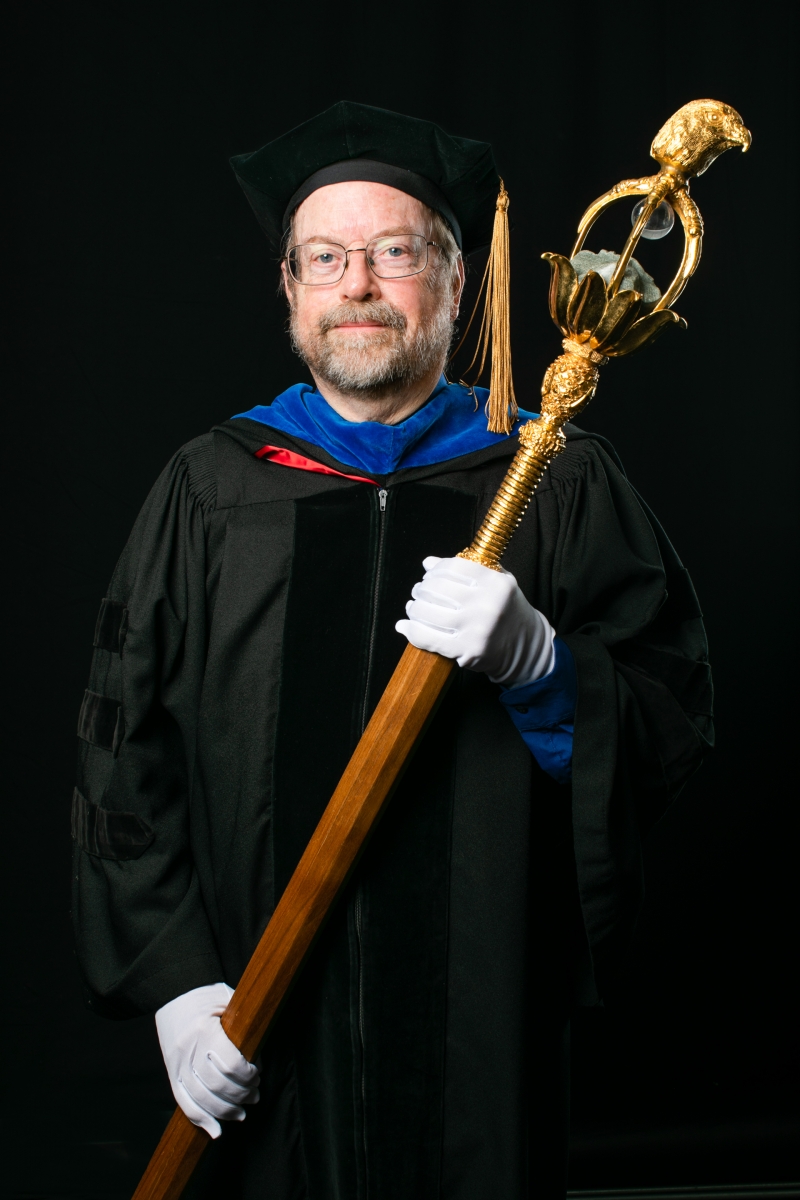 Dr. Richard O. Gray
Dr. Richard O. Gray is a professor in the App State Department of Physics and Astronomy. Additionally, he is a fellow of the Royal Astronomical Society and member of the International Astronomical Union and American Astronomical Society.
Prior to joining the Department of Physics and Astronomy in 1989, Gray received his Ph.D. in Astronomy from the University of Toronto and completed postdoctoral research at the University of Copenhagen. Gray's research is in the field of stellar spectroscopy, specifically the discovery and classification of chemically-peculiar stars. He is also involved in the modeling of stellar spectra through spectral synthesis, writing several programs and designing/constructing 4 astronomical spectrographs for use at the Dark Sky Observatory.
Gray is the co-author of the book Stellar Spectral Classification (Princeton University Press, 2009), as well as the lead author of multiple highly-cited studies published in the peer-reviewed scientific journal Astronomical Journal.
Currently, Gray teaches courses in environmental, thermal, computational and astrophysics while mentoring graduate and undergraduate students in his research lab.
Hooding Ceremonies
Master's candidates will wear their hoods to the commencement ceremony but will not be hooded during the event. Some departments hold special hooding ceremonies prior to commencement.
To view a campus map, visit maps.appstate.edu.