Inaugural Mountain Studies Lecture Series
Join us for a public event titled: "Reaching New Heights: Highlights from the Most Comprehensive Science Expedition to Mt. Everest in History"
Where: Virtual
How: The event will air on YouTube & Facebook.
To watch on YouTube click this direct video link: https://youtu.be/ur1NCiu9MI4
To watch on Facebook click this link: https://www.facebook.com/CASatAppState
For full tune in details: https://cas.appstate.edu/news/tune-mountain-studies-lecture-tuesday-nov-10
When: Tuesday, Nov. 10, 2020
What time: 7 p.m. EST
Participants:
Dr. Baker Perry, meteorology team co-lead; professor of Geography, Appalachian State University

Dr. Aurora Elmore, senior program manager for the Perpetual Planet partnership, National Geographic Society

Alex Tait, the geographer, National Geographic Society

Anton Seimon, biology team; research assistant professor, Department of Geography and Planning, Appalachian State University

Tracie Seimon, biology team co-lead, Wildlife Conservation Society

Moderator: Dr. Saskia va de Gevel, department chair & professor, Department of Geography and Planning, Appalachian State University
With introductions by Dean Neva J. Specht, College of Arts and Sciences, Appalachian State University and Dr. Paul Mayewski, Scientific and Expedition Lead, University of Maine.
Details: This event is free, open to the public and no tickets are required.
Hosted by: The College of Arts and Sciences at Appalachian State University with faculty from the Department of Geography and Planning.





Dr. Baker Perry
Professor of Geography
Department of Geography and Planning
Appalachian State University
Perry is a professor in the Department of Geography and Planning at Appalachian State University in Boone, North Carolina. He holds a Ph.D. in Geography with a focus on climatology from the University of North Carolina and his research interests include alpine precipitation formation, snow and ice, and precipitation-glacier-climate interactions. Perry teaches courses on climate change, atmospheric circulation, snow and ice, mountain geography and tropical glacier-climate interactions. He has led or co-led 21 research expeditions in the tropical Andes and – along with local collaborators – has installed and maintained 11 meteorological stations above an elevation of 5,000 meters.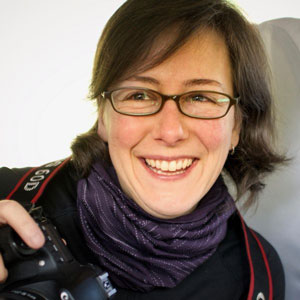 Dr. Tracie Seimon
Biology Team Co-Lead
Wildlife Conservation Society
Seimon is director of the Wildlife Conservation Society (WCS) Molecular Diagnostics Laboratory, based at the Bronx Zoo, New York. At WCS, she directs the development and implementation of innovative field-based molecular diagnostic technologies to search for wildlife and endangered species using environmental DNA (eDNA) approaches, identifies species in the wildlife trade and diagnoses infectious diseases in wildlife. She has also conducted molecular lab field deployments to monitor wildlife disease and develop molecular diagnostic capacity in places like the Russian Far East, Uganda, Rwanda, Peru, Myanmar and Vietnam. An experienced mountaineer, Seimon also leads a long-term monitoring initiative focused in the high alpine regions of the Peruvian Andes to reveal how amphibians are adapting to climate change and infectious disease.

Dr. Aurora Elmore
Senior Program Manager for the Perpetual Planet partnership,
National Geographic Society
Elmore is a climate change expert who oversees science, research and strategy for the National Geographic Society's Everest Expedition and its broader Perpetual Planet impact initiative. She received her bachelor's, master's and Ph.D. degrees in geology with a focus on oceanic chemistry and deep-sea circulation; she then worked as a researcher at several American and British universities before moving to National Geographic. Elmore has published numerous scientific research papers on the climate and marine chemistry of the North Atlantic, Southern Ocean, and Caribbean. Her expertise has been featured on the National Geographic Channel, and on National Geographic stages in Washington, D.C., and in London, England.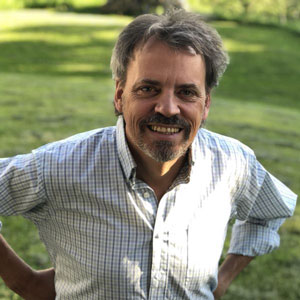 Dr. Anton Seimon
Research Assistant Professor
Department of Geography and Planning
Appalachian State University
A National Geographic Explorer, Seimon leads research programs on a diverse range of themes in the Earth, atmospheric and environmental sciences. He now holds adjunct faculty positions at Appalachian State University, the University of Maine and Bard College. With National Geographic Society funding, Seimon led a research program to catalog biodiversity in the high Andean watershed of Lake Sibinacocha in southern Peru at elevations up to 5,500 meters; this work included installing the first Global Observation Research Initiative in Alpine Environments site in South America. He currently works with conservationists to plan for climate change in tropical Africa using Earth system model supercomputer simulations.

Alex Tait
The Geographer
National Geographic Society
Tait holds the position of The Geographer at the National Geographic Society where he leads geographic information system and locational data collection mapping initiatives and resources for National Geographic Labs. He provides cartography mapping and geography expertise for the Science and Exploration, Education and Explorers programs at the Society. Tait has extensive experience in mapping techniques integrating field survey, satellite imagery and other data sources for projects around the world. Prior to National Geographic, he worked for 25 years in private enterprise as lead cartographer and technical consultant on projects for government and private industry clients, including the U.S. National Park Service, U.S. Census Bureau, Defenders of Wildlife and many others. Tait has also worked as a cartographer at the Washington Post and a lecturer in geography at the University of Maryland. He holds a master's degree in geography from the University of Wisconsin.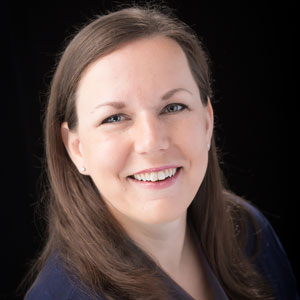 Dr. Saskia van de Gevel
Moderator of the Evening
Chair and Professor of Geography
Department of Geography and Planning
Appalachian State University
Van de Gevel has a strong history of collaboration with scientists, multidisciplinary faculty and land management agencies to establish research opportunities, funding and peer-reviewed publications. Her research interests include professional ethics, endangered mountain ecosystems, dendrochronology, biogeography and geography education.