2018 Summer Grant Recipients


Dr. Darci Gardner
Darci Gardner is an Assistant Professor of French at Appalachian State University, where she began her appointment in 2014. She holds a Ph.D. in French with a minor in Italian from Stanford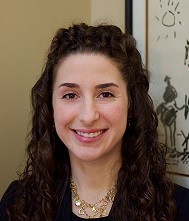 University and a B.A. in Comparative Literature from Vanderbilt University.
Darci specializes in nineteenth- and twentieth-century France. She has published scholarly articles on Marie Krysinska, Marcel Proust, and Yves Bonnefoy in Nineteenth-Century French Studies, Poetics Today, and Romance Notes. In her current project, Darci examines how literary writers exploit readers' cognitive biases. She claims that many literary works rely on cognitive biases to accomplish a variety of feats crucial to their success, from rendering reprehensible protagonists empathetic to making highly improbable sequences of events seem plausible. She argues that studying these works can help make readers aware of some of the irrational judgments that impact them on a daily basis.
Darci has taught a broad range of courses at Appalachian, including seminars on French filmic adaptations and Francophone women writers, as well as language courses at all levels. She has also led short-term study abroad programs in Paris and developed a graduate methods course for French teachers. Previously, she taught as a Lecturer at Stanford University, where she completed an ACTFL certification in oral proficiency testing.
Dr. Jennifer Geib
Jennifer Geib is an Associate Professor in the Biology Department and Undergraduate Program Director for Biology, Secondary Education. She has a B.S. in Science Education plus secondary teaching certification from University of Iowa, a M.Ed. in Curriculum and Instruction from University of Missouri, and a Ph.D. in Biology from University of Missouri. She arrived at Appalachian State University in 2010, where she has taught courses that prepare future science teachers (GS 4403 Teaching Science in the Middle and High School, GS 3300 Educational Applications of Science, GS 4404 The Meaning and Nature of Science) and undergraduate/graduate Biology courses (BIO 1801 Biology Concepts I and BIO 5212 Population Ecology). Her research focuses on plant-pollinator mutualisms in high elevation habitats, set in both the central Rocky Mountains and Southern Appalachians. She approaches questions in these systems from varying scales and perspectives, using tools and conventions of classical field ecology, population ecology, population genetics, and quantitative ecology.
Dr. Cameron Gokee
Dr. Gokee is an anthropological archaeologist who studies the interplay between communities and the broader landscapes and networks that engulf them. Although his primary fieldwork focuses on the history of village life in West Africa over the past thousand years, he also collaborates with the Undocumented Migration Project (UMP) to study and call attention to the ways in which undocumented migrants experience the dangerous physical and political landscape of the US-Mexico borderlands of southern Arizona. During the summer of 2018, Dr. Gokee will focus on several UMP initiatives aiming to translate fieldwork on the archaeology of contemporary migration into an art exhibit and accompanying book co-edited with project director Jason De León (University of Michigan). Specifically, he will develop a spatial analysis of UMP survey data and satellite imagery to provide geographic context for visual and textual elements in public exhibits of migrant narratives, artifacts, and photography. He also intends to write up UMP methods and selected material and spatial data for publication in academic journals and popular media. Dr. Gokee further hopes to join the UMP for two weeks of fieldwork involving the use of unmanned aerial vehicles ("drones") to survey landscapes of migration in southern Arizona.
Dr. Mary Kinkel
Dr. Mary Kinkel is Assistant Professor in the Department of Biology. She is a developmental biologist and uses the popular zebrafish model to investigate organogenesis of the pancreas and intestine. An overarching goal is to understand how specific developmental defects impact organ function. Mary earned a Ph.D. in Biomedical Sciences from Kent State University and completed postdoctoral studies on pancreas development at The University of Chicago in Dr. Victoria Prince's lab. She continued on in the Prince lab as a Research Associate (Assistant Professor), where she extended developmental studies of the embryonic pancreas to functional assays of the mature pancreas. Dr. Kinkel joined Appalachian State University in 2015 as part of the zebrafish research community within the Department of Biology.




Dr. Ellen Lamont

Ellen Lamont is an assistant professor in the Department of Sociology. She holds a Ph.D. in Sociology from New York University, an M.A. in International Relations from The University of Chicago, and a B.A. in Peace and Conflict Studies from the University of California, Berkeley. Her research examines how gender and sexuality shape hookup, dating, and relationship practices. She teaches courses in gender and families.

Ellen's articles have been published in Gender & Society and Men & Masculinities and her research has been featured in Cosmopolitan, Women's Health, New York Magazine, Scary Mommy, Quartz, Vox, and Ms. Magazine. Her book manuscript, The Mating Game: Courtship in an Era of Gender Upheaval, is currently under contract with University of California Press. In this work, she analyzes how the intersections of gender, sexuality, and class shape young adults' courtship behaviors and narratives and how, in turn, these experiences affect egalitarian outcomes in romantic relationships. Amid the current debate over whether the gender revolution is proceeding or stalling, this research casts light on a number of core issues in several fields, including the directions of family change and the prospects for more equal gender relationships.

Dr. Scott Relyea
Dr. Relyea is assistant professor of Asian history who joined the faculty of Appalachian State University in 2016. A historian of late imperial and modern China, he specializes in political, social, and intellectual history with a current regional focus on China's southwest borderlands, in particular the Kham region of eastern Tibet. His current research centers on nationalism, state-building, ethnic identity construction, and the global transmission of knowledge embodied in the interaction between empire, state, and nation. Scott is currently working on a book which uses Kham as a case study to explore the critical role played by borderlands and the neighboring 'stable periphery' in the processes of state-building and state consolidation in China during the early twentieth century. He will use the summer grant to continue work on his second project exploring the global circulation of concepts of statecraft and colonialism which influenced a settlement endeavor in Kham during the first few decades of the twentieth century. Scott earned his Ph.D. from the University of Chicago and holds MA degrees in Chinese Studies from the School of Oriental and African Studies and in international affairs from the George Washington University. He also holds an undergraduate degree in journalism from Northwestern University.
Dr. Hashika Rupasinghe
Dr. Hasthika Rupasinghe is an Assistant Professor of Statistics in the Department of Mathematical Sciences. He received his BSc in Mathematics from University of Sri Jayewardenepura, Sri Lanka. He worked as a temporary instructor at the Department of Mathematics at University of Sri Jayewardenepura and also as a Visiting Lecturer at Open University of Sri Lanka. He moved to United States in 2011 and he earned both his MSc and PhD in Mathematics from Southern Illinois University.
His research interests lie in several different areas in the field of Statistics. Namely, Multivariate Statistics, Robust Statistics, Statistical Learning and Machine Learning. Currently, he is working on a practical variable selection and regression estimator. This method addresses current limitations of models build using Lasso and Ridge regression and attempts to develop fewer and better parameter estimates without the loss of important information.


Dr. Kyle Stevens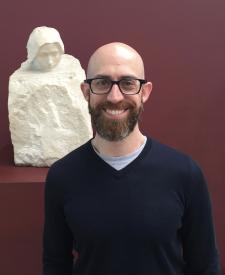 Kyle Stevens is Assistant Professor of Film Studies in the English Department. He is the author of Mike Nichols: Sex, Language, and the Reinvention of Psychological Realism (Oxford University Press), co-editor of the two-volume collection Close-Up: Great Screen Performances (Edinburgh University Press), and editor of the forthcoming The [Oxford] Handbook of Film Theory. His essays have appeared in Cinema Journal, Critical Quarterly, Film Criticism, World Picture, as well as several edited collections. He is also editor-in-chief of New Review of Film and Television Studies.








Dr. Lasanthi Pelawa Watagoda
Dr. Lasanthi Watagoda is a Visiting Assistant Professor of Statistics in the Department of Mathematical Sciences at Appalachian State University. She is originally from Sri Lanka. After her undergraduate studies at the University of Sri Jayewardenepura, she worked as a temporary instructor in the same University. She completed both her Masters and the PhD in the department of Mathematics at Southern Illinois University, Carbondale. Her research interests are in the field of statistical learning which is a branch of applied statistics that emerged in response to machine learning, emphasizing statistical models and assessment of uncertainty. She often enjoys working with big data sets.
She generally teaches Applied regression and Statistical Data Analysis (Machine Learning) that provide students with exposure to a variety of statistical procedures in order to develop their ability to understand statistically based research. She is also interested in teaching and researching in the field of Actuarial Science.








Dr. Dieter Weber
Dr. Weber teaches lectures and laboratories in Organic Chemistry at Appalachian State University. After receiving his diploma in chemistry from Heidelberg University, Germany in 2009, he earned his Ph.D. in Organic Chemistry in 2012 under the supervision of Michel R. Gagné. Dr. Weber returned to Germany for his postdoctoral studies in the research group of Alois Fürstner at the Max-Planck Institute for Coal Research. In 2015 he joined the chemistry department at Appalachian State University as a lecturer and was promoted to an Assistant Professor in 2017.
Dr. Weber's research focuses on sustainable organic synthesis guided by the principles of green chemistry. He currently has several ongoing research projects centered on microwave-assisted organic reactions, the application of biocatalysis in organic synthesis, the design of cascading/tandem/one-pot reactions, and on the development of new experiments for organic teaching laboratories.
Dr. Twila Wingrove
Dr. Wingrove is an associate professor of psychology and program director of the Experimental Psychology MA program. She received her PhD and JD from the University of Nebraska, where she specialized in legal psychology. Her recent research focuses on two areas. First, she studies policy and decision-making around teacher-student sexual misconduct, focusing on high school populations. Second, she investigates how juries make decisions about sexual consent in sexual assault trials.