Faculty and Student Participants in 2017 Solar Eclipse Events
Shadows of Diverse Disciplines
Reflections on Solar Eclipses
Interdisciplinary Panel Discussion

Dr. Laura Ammon
Laura Ammon is an Associate Professor of Religion at Appalachian State University in Boone, North Carolina. She holds degrees in religious studies from University of Chicago and the Claremont Graduate University in Claremont, California. Her expertise lies in the area of the cultural history of religion, with specializations in the history of the comparative study of religion, the relationship between religion and colonialism, and the role of imagination in religion. Her love of science fiction and new worlds has led to research on visions of the future as well as exploring religion in the past. She can be reached at ammonll@appstate.edu.


Dr. Craig Caldwell
Assistant Professor, Dept. of History
Caldwell is a historian of the ancient Mediterranean world. His research specialty is late antiquity (AD 180–700), the pivotal historical period that witnessed the transformation of the Roman Empire into medieval Europe, the Byzantine Empire and the Islamic Caliphate. He has just completed an article analyzing Christian responses to the eclipse of AD 418.

Dr. Courtney McGahee
Assistant professor, Dept. of Physics and Astronomy
Her research aims to better understand and model stars that do not appear to conform to standard stellar evolution theory. Her current research projects include identifying new, extremely rare, chemically peculiar stars and investigating mass transfer between the individual stars in binary star systems via chemical markers. She is also currently working to implement a new spectrograph at Dark Sky Observatory to further Appalachian's capabilities to do chemical abundance analysis studies of stellar atmospheres.


Dr. Clark Maddux, Moderator
Director of Watauga Residential College
Maddux studies Cotton Mather and the American Puritans. Mather had a lifelong interest in natural philosophy and his many letters to the Royal Society, including remarks upon astronomy and eclipses, would earn him a fellowship in the Royal Society, the first to be awarded to a person from the English colonies. Maddux is the editor of one volume of Mather's commentary on the Bible, Biblia Americana.
Additional Planning Committee and Participants

Dr. Jennifer Burris
Associate Dean, College of Arts & Sciences
Associate Professor, Dept. of Physics and Astronomy



Dr. Jon Carter
Assistant Professor, Dept. of Anthropology
A sociocultural anthropologist interested in criminality, aesthetics and politics. He will be working with students to conduct an ethnographic study of the days events on August 21, 2017.



Dr. Brooke Hester
Dept. of Physics and Astronomy
Brooke Hester is an assistant professor in the Physics and Astronomy department and is the advisor of the Physics and Astronomy club. She will be helping to coordinate the eclipse viewing on Sanford mall.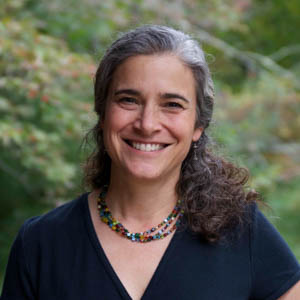 Carla Ramsdell
Senior Lecturer, Dept. of Physics and Astronomy
Carla is passionate about bridging the gap between scientific research and the general public in the areas of climate change, energy generation and efficient cooking strategies. She has a BS degree in physics from Stetson University and an MS in Mechanical Engineering from The University of Florida. She spent 17 years working as a licensed thermodynamic engineer in the energy industry for Siemens-Westinghouse Power Generation and Building Performance Engineering. Since 2008, she has taught courses at Appalachian in introductory physics, pre-engineering, energy and sustainability and energy efficient cooking. Her research and outreach work is focused on sustainability and how our habits are affecting the earth's energy balance, particularly our cooking methods and the global food cycle. With continued research and outreach activities in the Food/Energy/Water nexus, she hopes to reinvigorate home cooking traditions based on sound scientific principles.

Dr. Tracie McLemore Salinas
Director of Teacher Education & Engagement for CAS
Tracie is a team member with colleagues at Southwestern Community College in directing the Smoky Mountain STEM Collaborative, a grant funded by NASA. In this role, Tracie supports outreach to middle and high school students and provides professional development for teachers, particularly on issues related to equity and access to STEM outreach.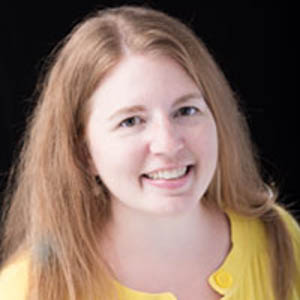 Ellen Gwin Burnette
Public Relations and Communications Director
College of Arts and Sciences
Appalachian State University
Organizations and Partnerships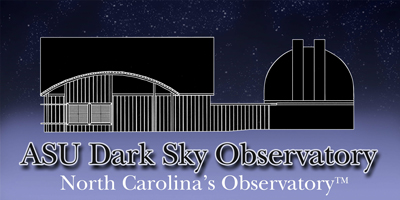 The Dark Sky Observatory
Appalachian State University's Dark Sky Observatory is the research facility used by faculty and their students to conduct observational research in astrophysics. It is equipped with four telescopes, each used regularly for CCD imaging and photometry, with spectrographic instrumentation also available at the 32-inch. Established in 1981, the observatory is located about 20 miles northeast of Boone at an elevation of a kilometer. Far from major cities, its dark skies provide a good setting for digital imaging and spectroscopy done in stellar and solar system research projects.

Southwestern Community College
Southwestern Community College is a learning and teaching institution offering high-quality, innovative instruction and support, which promotes student achievement, academic excellence and economic development.

Smoky Mountain STEM Collaborative
The Smoky Mountain STEM Collaborative, under the leadership of Southwestern Community College, provides opportunities for K-12 and community college students in southwestern NC to participate in outreach and research activities on the Appalachian State Campus. In addition, the project seeks to increase capacity for community college faculty to teach astronomy; a sequence of six graduate courses will be offered over summers in 2017 - 2019 to provide graduate level coursework for those faculty.

North Carolina Museum of Natural Sciences
The NC Museum of Natural Sciences is a high-performing nexus of research, collections, living collections, exhibitions and digital media, school and lifelong education, community engagement, and a regional network—each fueled by great expertise and a diversifying portfolio of public, earned and contributed funds. Progress is forged by maximizing the dividends on a remarkable history of public and private sector investments with a growing array of partnerships.
Educational Outreach and Partnership

Dr. Dan Caton
Caton is a full professor of physics and astronomy and Director of Observatories. His area of expertise is in the study of binary stars--pairs of stars that orbit each other. Such systems include most of the stars in our galaxy--the single stars like our Sun are the exceptions. Other work includes CCD drift-scan observations of stars occulted by asteroids, CCD photometry of the transits of exoplanets around their parent stars and studies of flare rates in flare stars in binary star systems. Caton also works to debunk pseudoscience and at the same time investigates claims of the paranormal in such phenomena as the Brown Mountain Lights, having appeared on specials on Discovery Kids, the Travel Channel and the National Geographic Channel. He is part of a group of researchers on the lights, and operates two cameras nightly imaging the mountain and the Linville Gorge.
For more about the Dark Sky Observatory, visit their website: www.dso.appstate.edu.

Dr. Rachel Smith
Director of the Astronomy & Astrophysics Research Lab and Curator of Meteorites at the N.C. Museum of Natural Sciences, and jointly appointed as an Assistant Professor in the Department of Physics & Astronomy at Appalachian State University. Dr. Smith is an observational astronomer interested in answering fundamental questions on how our solar system and other planetary systems form and evolve over time. Dr. Smith uses the largest ground-based optical-infrared telescopes, including the 10-meter Keck Telescope on Mauna Kea in Hawaii, to investigate detailed chemistry hidden in the gas surrounding forming stars across the Galaxy. Currently, she is analyzing data from protostars much more massive than the Sun in order to learn more about how star and planet formation may vary in different environments across the Galaxy.
For more information about Dr. Smith, visit the NC Museum of Natural Sciences, https://naturalsciences.org/staff/rachel-smith


Dr. Tony Calamai
Cain Foundation Distinguished Professor of Science Education,
Department of Physics and Astronomy
Calamai is a member of the NASA-NC Space Grant Executive Board, a member of the Advisory Board for the N.C. Museum of Natural Sciences in Raleigh and a member (former chair) of the N.C. Biotech Center's Advisory Committee for Western North Carolina. His major areas of scholarly interest include non-neutral plasma collisional and radiative dynamics; the improvement of laboratory experiences for science education enhancement; and science educational outreach activities. As a co-principal investigator on the NASA-funded Smoky Mountain STEM Collaborative and as the Cain Distinguished Professor of Science Education, he has assembled a team and apparatus to provide high-quality observing opportunities for the general public in the path of totality during the 2017 Solar Eclipse in Southwest North Carolina. The observing station will be called the Appalachian-Cain Eclipse-Viewing Station and will provide an additional site where visitors to the region of totality can easily see high-quality images of the solar eclipse, learn about the event and have an electronic copy of an image they observed if requested. The team consists of David Sitar (faculty, Appalachian), Jared Day (M.S. Candidate, Appalachian) and Calamai. Further information about this resource can be obtained by emailing calamaiag@appstate.edu using the subject line, "Eclipse View in N.C."


Dr. Michael Briley
Professor and Chair, Department of Physics and Astronomy
Briley's area of research is in the physics of stars and he has published some 50 papers on the topic, particularly on the evolution of the oldest stars in our galaxy. Before coming to Appalachian, Briley served as the Director of the Stellar Astronomy and Astrophysics Program at the National Science Foundation. Along with Dr. McGahee, representatives from the College and several physics and astronomy students, he will be out on Sanford Mall from 1 p.m. - 4 p.m. for public views of the solar eclipse through various telescopes and to answer any questions on August 21.


Lucas Hicks
Graduate '16 Communications Electronic Media Broadcasting and minor in Media Studies.
Media Specialist, Curriculum and Instruction in the
College of Education, Appalachian State University
Video Production for the Solar Eclipse Educational Videos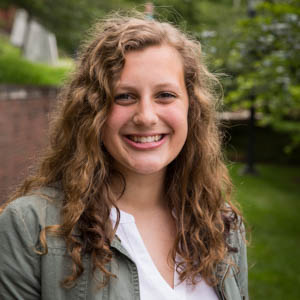 Ellie Prim
Department of Physics and Astronomy,
Appalachian State University
Prim is from Cary, Il. She is currently studying Physics with a concentration in Physics Secondary Education at Appalachian. Along with studying physics, she is the Women's Club Soccer President. Ellie has been working on solar eclipse projects with David Sitar for the past six months, giving educational talks at a North Carolina Section of the American Association of Physics Teachers (NCS-AAPT) meeting, Tech4Teach and Creative Endeavors. She was awarded funding from the North Carolina Space Grant and SAFE Grant to further her knowledge on physics and astronomy. The build up to this rare astronomical event has left her eager and excited!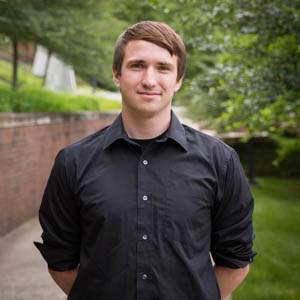 Lucas Sanders
Department of Science, Southwestern Community College
Sanders is a student at Southwestern Community College in Sylva, N.C. and part of the Smoky Mountain STEM Collaborative, funded by NASA. He is currently working with Mr. David Sitar and Dr. Daniel Caton of Appalachian's Department of Physics and Astronomy. To name a few of his current projects, he is doing astronomical instrumentation and STEM related outreach, as well as photometry and compiling light curves for the binary star FZ Del. Sanders is currently majoring in physics with plans of pursuing a higher degree. In addition, he is an independent artist, musician and videogame developer who enjoys hiking and traveling.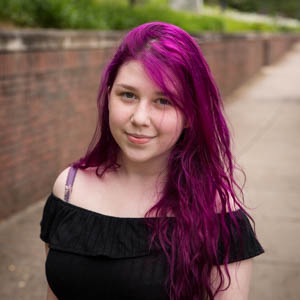 Christine Massingale
Department of Science, Southwestern Community College
Massingale lives in Jackson County, N.C. and is working with Appalachian's Department of Physics and Astronomy as part of the Smoky Mountain STEM Collaborative. She is majoring in Forensic Science and likely to double major in Forensic Anthropology; looking to further her education and ultimately obtain a Ph.D. Her interests mostly revolve around research and science, along with an avid interest in animals.


Jared Day
Department of Physics and Astronomy,
Appalachian State University
Day is from Morganton, N.C. and a current graduate student at Appalachian. He received a Bachelor of Science in Applied Physics from Appalachian, with a concentration in Astronomy, a minor in Mathematics and graduated with Departmental Honors. He is now working on his Masters of Science in Engineering Physics and plans to pursue a Ph.D. in experimental physics with an emphasis on quantum computing. This summer, Day received a NASA/N.C. Space Grant Graduate Fellowship to work with Dr. Calamai in his Ion Trapping Laboratory to develop an ion-dynamics simulation code that will guide the construction of a new type octupole ion trap. In addition, Day has been involved with the Physics & Astronomy Department's outreach program for a number of years. He hopes to improve scientific literacy within the community and encourage younger students to pursue scientific careers through these events. As a consequence, Day is working with Dr. Calamai and Mr. Sitar to implement the Appalachian-Cain Eclipse-Viewing Station to enhance the viewing experience and the understanding of this event for the general public.

Appalachian State Physics and Astronomy Club