SOAR Program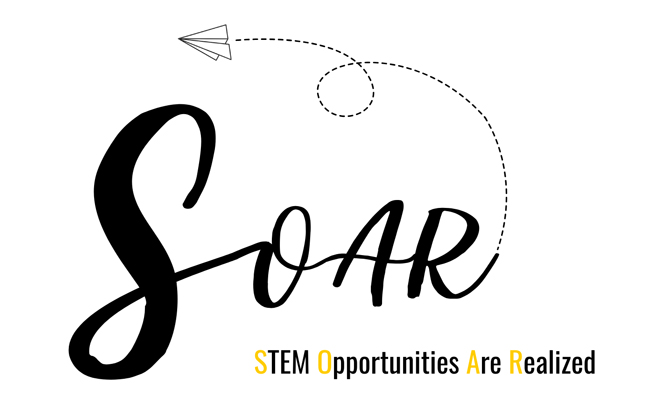 Welcome to SOAR
Making the transition from high school to college can be challenging, even for the most intelligent student. SOAR provides support for this transition. Funded by the College of Arts & Sciences, the SOAR program aims to give students an equal opportunity for success in STEM. The SOAR program provides additional support for the transition to Appalachian primarily through a year-long first year seminar titled "How Scientists Discover" that focuses on the research process in STEM fields. Most first year seminar courses are only one-semester long. We hope the extended, two-semester timeline will allow students to build stronger relationships with SOAR faculty and student colleagues. SOAR will also have additional opportunities outside of class to engage with STEM and build community. We share your enthusiasm for STEM. We want to show you what working in STEM is like and help you join the Appalachian STEM community in whatever way best suits your goals.
SOAR faculty mentors value diversity, self-discipline and strong work ethic. These faculty want to build supportive relationships with students to enable their future success.
Preliminary data suggests that students who participated in the SOAR program are more likely to experience continued success in a STEM major.

Who is a good fit for SOAR?
SOAR is a support program for underrepresented students interested in majoring in a STEM discipline. Our current focus is on students from racial and ethnic groups underrepresented in STEM. The program contains both academic and social components, and the duration is for the 2023-2034 academic year.
Objectives
Offer a year-long first year seminar opportunity focused on STEM

Inform students about STEM majors including curriculum, research and outreach opportunities

Provide opportunities for mentorship with SOAR faculty

Acclimate the students to university life, Boone and the surrounding area with ongoing social events

Build relationships with like-minded peers
SOAR representatives will be available during the First-Year Orientation Resource Fair 2:00-3:30 pm, where you can meet the SOAR faculty mentors and learn more about the program.
SOAR First Year Seminar - "How Scientists Discover"
This two credit-hour course is open by permit only to students from the SOAR program. It is the first in a two-course sequence with the follow-up one credit-hour course offered in Spring 2024. SOAR students must complete both the Fall 2023 and Spring 2024 components (3 hours total) to fulfill the FYS general education requirement. UCO 2530 (CRN #16728) - "How Scientists Discover" provides a community platform from which to explore the exciting world of scientific research. In this course students will think about:
What is research?

How does the approach to research vary by discipline?

How does research go from an idea to experimental design to presentation?

How does one get started in research?

What does performing research in a responsible way include?

How have scientists of color advanced STEM research?
To Apply
To apply, please complete this Google Form application. A SOAR faculty member will review your application and get back to you within a week. If accepted into SOAR, we will then assist you in registering for the SOAR first year seminar.
For Questions
For questions, please email palmerk@appstate.edu or contact the Department of Chemistry and Fermentation Sciences' main office at (828) 262-3010.

We believe that all students deserve a fair chance at success in STEM. SOAR faculty are here to provide support and mentoring, whenever you need it. We hope to see you SOAR at Appalachian!