The College of Arts and Sciences and Sustainability
The College of Arts and Sciences upholds a standard of sustainability in a variety of ways. Our faculty and students pursue an active and interdisciplinary approach to sustainability research. Below are ways in which our college is engaging with sustainable initiatives in their research and work. For more information about how each department is involved with sustainability please see individual tabs to the left.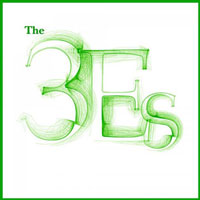 Here environmental stewardship, economic responsibility and social equity create a framework for scholarship and research.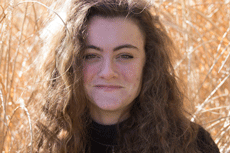 Rosemary Pierce-Messick '17 credits the diverse experiences she had at Appalachian State University for preparing her to work as a business development associate for Three Wheels United, a financial technology company aimed at establishing a pollution- and poverty-reducing urban transport system in Bangalore, India. Messick, from Greensboro, is a 2017 graduate of Appalachian's Psychology (BS) - Business degree program.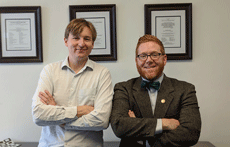 Ian Mance and Dustin Chicurel-Bayard lived on the same floor of Cannon Hall when they were freshmen at Appalachian State University in 1999. They became friends and often found themselves working for the same causes through the Student Government Association.
---
"I want to be in environmental science, because I care very much about the world we live in and I want to do everything I can to alleviate our pressures on it." - Steven '19, B.S. Environmental Science, minor Geology
---
The Association for the Advancement of Sustainability in Higher Education (AASHE) campus index for 2017 was released. The Sustainable Campus Index recognizes top-performing colleges and universities overall by institution type and in 17 sustainability impact areas, as measured by the Sustainability Tracking, Assessment & Rating System (STARS). The Index also highlights innovative and high-impact initiatives from institutions that submitted STARS reports.
Appalachian State University ranked number two in curriculum as one of the top performers at equipping students to lead society to a sustainable future by conducting faculty development in sustainability and offering courses, degree programs and other learning opportunities in sustainability such as living laboratory initiatives, immersive experiences and sustainability literacy.
Appalachian tied at number 3 with California State University, Sacramento in Buildings, which covers maintenance and operations of existing buildings as well as new building design and construction.
Appalachian also ranked number one overall for masters level institutions, which includes colleges and universities that award at least 50 master's degrees and fewer than 20 doctoral degrees annually.
To view this report, visit AASHE.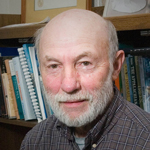 If Mother Earth has a common enemy, who or what is it? Pollution? Nuclear war? An extraterrestrial species? The correct answer, according to "Train Wreck Earth," the new novel by Dr. Harvard G. Ayers, professor emeritus in Appalachian State University's Department of Anthropology, and David Harman, a retired North Carolina certified public accountant, is climate change. To read more about Ayers and his Book, visit Appalachian Today.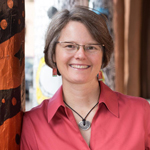 Appalachian alumnus Breece Robertson '00 discusses the journey that led her to The Trust for Public Land, where she serves as a vice president directing the Planning and GIS (Geographic Information Systems) team. "We help communities find consensus on what they want to protect or create," says Robertson. Read more at Appalachian Today.
---
"Our presence on this planet will leave the smallest impact and be the most successful, long and short term, if we can work as communities towards energy and agricultural sustainability, while working to sustain each other by promoting physical/emotional health and through positive communication." - Hannah, '17 B.S. Geology, Quantitative Geoscience
---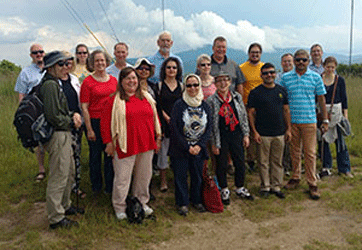 During the month of June, the Department of Mathematical Sciences in the College of Arts and Sciences at Appalachian State University welcomed faculty from around the world to Reconnect, a conference designed to evaluate mathematical and computational tools for energy efficiency and reliability of data centers.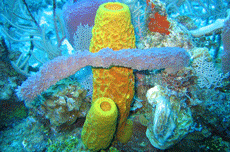 Thanks to a National Science Foundation (NSF) grant, Dr. Cara Fiore, visiting assistant professor in Appalachian State University's Department of Biology, along with an interdisciplinary team will investigate microbially mediated ecological diversification in sponges found in the Caribbean. Fiore received a total of $208,119 in funding.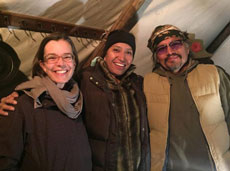 The protest of the Dakota Access Pipeline (DAPL), also known as the Bakken Pipeline, led by citizens of the Standing Rock Lakota Sioux Tribe, presented Appalachian State University's Dr. Dana Powell with an unexpected opportunity to further her research around indigenous land claims and energy infrastructure during fall 2016. Due in large part to the protests, the United States Army Corps of Engineers decided Dec. 4 to block, for now, the building of an oil pipeline near the reservation.
College Sustainability Liaison
The Office of Sustainability has identified a group of faculty sustainability liaisons, representing each college on campus, to promote visibility of curriculum, research and outreach related to sustainability across campus. Carla Ramsdell in the department of physics and astronomy is the sustainability liaison for the College of Arts and Sciences.
Contact: ramsdellcs@appstate.edu
University Sustainability Mission Statement
Appalachian State University leads in creating a world where environmental, societal and economic qualities exist in balance to meet the resource needs of today and of future generations. Our community of students, faculty and staff continually advance our understanding, capabilities and practices in this vital journey. As an institution of higher learning, we lead and educate by example, inspiring new generations prepared to share this knowledge, ingenuity and passion.
For more information about how Appalachian's sustainability initiatives see their sustainability page.