Geraldine Richmond, Presidential Chair of Science and Professor of Chemistry at the University of Oregon will be the 2018 Morgan Science Lecture Series speaker hosted by the College of Arts and Sciences at Appalachian State University. She will present a public lecture on "Empowering Global Scientific Engagement" on Tuesday, Sept. 25 at 6 p.m. in Parkway Ballroom in the Plemmons Student Union.
Richmond studies the complex and interconnected challenges embedded in a sustainable future for our planet in the face of population growth, climate change and resource management.
"The components for a sustainable future are composed of the nexus between water, energy and food security. On a global level, we all need to be working together on how we can be certain that we have enough water resources for all our needs including energy, health and agriculture – all which are intertwined. They are challenging issues right now and will continue to be as populations grow on our planet," said Richmond.
Richmond believes solutions demand partnership and innovative collaboration on an international level among developed and developing countries. She has been engaging with scientists all over the world to create more productive solutions. She will explain how on a global level there are incredible scientists in developing countries that are often times invisible to the mainstream, but that are using limited resources and making significant headway.
A native of Kansas, Richmond received her B.S. in Chemistry at Kansas State University and Ph.D. in Physical Chemistry at the University of California, Berkeley. Richmond's research interests focus on a fundamental understanding of molecular interactions that occur on complex surfaces that are relevant to environmental remediation, atmospheric chemistry, biochemistry and alternative energy sources. Her research group has made contributions to the understanding of liquid surfaces through a combination of laser-based spectroscopic methods, molecular simulations and thermodynamic techniques.
Richmond will also deliver a technical talk entitled "Mulling over Emulsions: Molecular bonding and adsorption at oil-water interfaces" on Tuesday, Sept. 25 at 2 p.m. in Garwood Hall, Room 112. The objective of this talk is to heighten the awareness and importance of doing research that is inspired or spurred by environmental problems.
"When we talk about environmental clean-up, for example from an oil spill, we are not out there brushing off birds and cleaning off rocks. We are really trying to understand what's the chemistry and the science behind what makes a good dispersant for breaking up oil and remediating the spill without causing more harm with the addition of toxic dispersants. We hope to inform those who are developing new non-toxic dispersants on molecular properties that are important in their design, that is where our work comes in to play," said Richmond.
Richmond has been elected to the National Academy of Sciences and the American Academy of Arts and Sciences, as well as a member of National Science Board as a Presidential appointee by President Barack Obama (2012-18). She is a Fellow of the American Physical Society (APS), the American Chemical Society (ACS), the American Association for the Advancement of Science (AAAS) and the Association of Women in Science. She has received numerous awards for her research including the National Medal of Science (2013), the Spiers Medal of the Royal Society of Chemistry (2004), two Research Creativity Awards from the National Science Foundation (2000 and 1991) and the ACS Olin-Garvan Medal (1996).
Throughout her career, Richmond has been a passionate advocate for women in science. She is the co-founder and current Chair of COACh (Committee on the Advancement of Women Chemists), a grass-roots organization assisting in the advancement of women scientists and engineers in both the U.S. and in developing countries.
Over 20,000 scientists and engineers (men and women) over the past 20 years have benefited from COACh professional training and networking workshops. For her efforts, she has been awarded the Presidential Award for Excellence in Science and Engineering Mentoring (1997), the American Chemical Society Award for Encouraging Women in the Chemical Sciences (2005) and the Council on Chemical Research Diversity Award (2006).
The purpose of the Morgan Science Lecture Series is to stimulate scientific understanding and research among the sciences by bringing innovative and prominent researchers to Appalachian State University's campus. This year the event is hosted by the A.R. Smith Department of Chemistry and Fermentation Sciences. To learn more about the series and past speakers, visit https://cas.appstate.edu/events/morgan-science-lecture-series.
For more about Richmond, visit her website at https://richmondscience.uoregon.edu.
To plan your visit to campus, visit the Office of Parking and Traffic website for further information at https://parking.appstate.edu.
###
About the Morgan Science Lecture Series
The Morgan Science Lecture Series was established with a gift from the G. William Morgan Family. Morgan was a 1934 graduate of Appalachian and a health physicist with the U.S. Atomic Energy Commission. The series stimulates scientific understanding and research among the sciences by bringing researchers to campus. Previous speakers include David Suzuki, award-winning geneticist and broadcaster, evolutionary biologist Stephen J. Gould, population ecologist Paul Ehrlich, former U.S. Secretary of Energy Steven Chu and oceanographer and underwater archaeologist Robert Ballard.
About the A.R. Smith Department of Chemistry and Fermentation Sciences
The A.R. Smith Department of Chemistry and Fermentation Sciences offers a Bachelor of Arts in chemistry, a Bachelor of Science in chemistry with eight different concentrations and an interdisciplinary Bachelor of Science degree in fermentation sciences. The department's programs prepare students to attend graduate and professional schools, as well as for employment in the pharmaceutical and fermentation industries and other business sectors. Learn more at https://chemistry.appstate.edu.
Aug. 30, 2018
Ellen Gwin Burnette
BOONE, N.C. 2018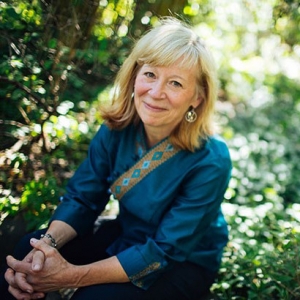 Tags: