Why Give
The College of Arts and Sciences (CAS) connects Appalachian State University to the tradition of liberal arts, providing instruction and research essential to the university's mission. CAS is the largest college at Appalachian and provides a foundation for all students through general education courses. Support from alumni and friends is critical to our continued success.
A Note from Neva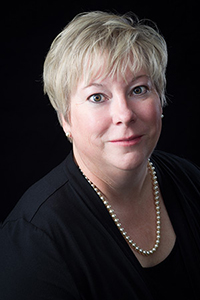 The Dean of the College of Arts and Sciences
Why support?
Recently, students taking a class on the history of the Holocaust traveled over spring break to Germany and Poland to do their own research in historical archives and to meet with individuals that had lived through the Second World War. Your support helps provide our students with opportunities to embark on these once in a lifetime trips with our outstanding faculty leaders.
When you support the College of Arts and Sciences, you are helping to provide the best educational environment for our students. You contributions will help support scholarships, travel funds, quality educational spaces and technology and much more!
Each day, I see our students, faculty and staff making a difference for those who live in our communities, our nation and our world. With your assistance, we will have the essential resources to create a transformational experience for our students and support the work of our outstanding faculty and staff. I have little doubt that the graduates of the College of Arts and Sciences at Appalachian will continue to have a positive impact in each of their endeavors. I know you will want to say: I supported that work!