The CAS Corps are chosen to serve as representatives to all constituents of the College of Arts and Sciences and to create, promote and execute opportunities for academic and professional growth. These students represent a variety of departments from across the College of Arts and Sciences and will represent the College at events through interaction among current students, future students, parents, donors and alumni. Each month of this year we will be introducing one of our eleven students representing the college in a question and answer format. This month, meet Anna and learn about her study abroad and research experiences. For more about the CAS Corps, visit: cas.appstate.edu/students/cas-corps.
Anna Rawls
Major: Anthropology
What scholarships have you received from Appalachian or while studying at Appalachian?
Dr. L. Jill Loucks Memorial Scholarship in Anthropology (2016-2017)
What locations have you completed an internship?
Santa Cruz, California
What locations have you completed a study abroad or study away?
Ecuador
In what locations or labs have you conducted research?
Misahuallí and Quito, Ecuador
What research have you been most passionate about?
Cross-cultural analysis of fake news in Ukraine and the United States
What are you most excited about this semester?
Leading an International Alternative Service Experience (iASE) to Granada Nicaragua
What is one of your favorite memories at Appalachian thus far?
Participating in an International Alternative Service Experience (iASE) to El Cidral, Dominican Republic spring break of my sophomore year. On program, our group worked alongside the community and Service for Peace to build levees. We bathed in the river, slept under bug nets, and told way too many rock puns. Through necessary daily reflection, we challenged one another to get uncomfortable and shift perspectives about topics of social justice and service. ASE's have given me some of my best friends from various disciplines, and furthered my awareness about what it means to be a conscious, active citizen.
What do you feel has been valuable in your education at Appalachian versus another institution?
Being able to construct my own concentration within my major, and having the support and mentorship from faculty in pursuing my intellectual interests within that.
Can you tell us about a transformational experience you have had at Appalachian?
This past summer, I had the privilege of participating in an Ethnographic Field School in Ecuador alongside App anthropology students and professors. Our group worked directly with an indigenous women's cooperative in the Amazon, before returning to the highland capital of Quito for a comparative study of colonial histories. Under anthropologists Jon Carter and Christina Sornito, I was trained further on topics surrounding ethnographic methods, language and culture. This experience was truly unforgettable, and stretched me physically, emotionally and intellectually. Through close engagement with professors and students in the field, my specific interests within my studies have been enhanced.
Can you tell us about one faculty member that has made an impact on your life and how.
Ed Merritt, a former exercise science professor at Appalachian State, soon became a mentor to me after our shared participation on an international Alternative Service Experience to the Dominican Republic. Through engaging with our group of students in service and reflection, he emulated how interests and passions can intersect across cultural and intellectual boundaries.
Tell us about one other connection you have made while at Appalachian- a friendship, mento, colleague, a new found hobby or interest.
I have worked at the Wired Scholar coffee shop in the school library since my Freshman year, and it has been beyond rewarding. Through working alongside other students, I have developed meaningful relationships with my peers while furthering my passion for coffee. In addition to the many friendships I have formed, I have been able to engage with both students and professors from various departments during their daily routine.
What is your understanding of "liberal arts" education and do you believe Appalachian has provided that?
A liberal arts education gives students the opportunity to take general education classes that provides individuals with broad learning in multiple disciplines that can open up pathways for new ways of thinking. Appalachian State has provided this, exposing me to to my major through a general education course I took my freshman year. It is the analytical and problem solving skills brought about through this education that I believe will better equip us to enter the workforce.
What is your dream job?
Something that will push my creative and intellectual limits while encompassing community, innovation and social awareness.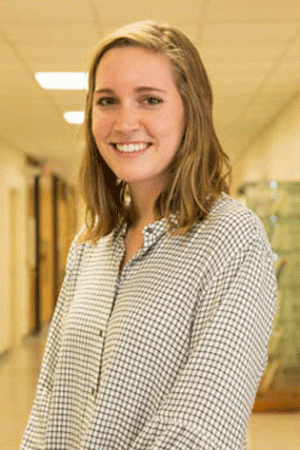 Tags: