The College of Arts and Sciences (CAS) Corps are chosen to serve as representatives to all constituents of CAS and to create, promote and execute opportunities for academic and professional growth. These students represent a variety of departments from across CAS and will represent the College at events through interaction among current students, future students, parents, donors and alumni.
Over the next few weeks, we will be introducing the students representing the College in the 2022-23 academic year through a question and answer format. For more about the CAS Corps, visit: cas.appstate.edu/students/cas-corps.
---
Jocelyn Pelcastre-Gonzalez
Year: Junior
Major: Mathematics
Hometown: Oxford, N.C.
Which clubs or organizations are you a member of?
Appalachian Popular Programming Society
Leadership Appalachian
LGBT Center Volunteer
What scholarship(s) have you received from Appalachian or while studying at Appalachian?
Appalachian Excellence Scholarship
GT Buckland Math Scholarship
Path Scholarship
Paul Patterson Math Scholarship
What research or coursework have you been most passionate about?
I have been very passionate about my Political Science courses, especially my Political Analytics course, because that course is very focused on the career I want to pursue. I have also greatly enjoyed my Statistical Data Analysis course because it has allowed me to gain experience on data analysis through the programming language called R.
Which location(s) do you hope to visit for an internship, a study abroad trip, a research experience, or just for fun?
I hope to be able to travel to Puebla, MX to be able to see more of the culture first-hand. I would also like to be able to travel to Sweden and South Korea.
Where is your favorite place on campus and why?
My favorite place on campus is the Student Union! I work there as a Student Supervisor so I have a connection to it and have many memories there. I also like how many events happen there and the space it provides for students to sit down and hang out or do work.
What is one of your favorite memories at Appalachian thus far?
One of my favorite memories at Appalachian so far has been working as a student leader and being able to meet many individuals. Whether it be at work or while volunteering, I have loved being able to help others and provide a good support for them.
What do you like about Boone and the surrounding community?
I like how many events there are in Boone to support small and local business. I also like how there places such as F.A.R.M Cafe that are dedicated to help the community as a whole.
What are your hobbies?
I like to listen to music and occasionally play the guitar or piano keyboard (although I'm still learning and am not too good!).
What is your favorite book, podcast, artist, and/or television show?
Favorite Book: "Pride and Prejudice" by Jane Austen
Favorite Artists: Taylor Swift, Natalia Lafourcade
Tell us about one faculty or staff member that has made an impact on your life and how.
My advisor, Dr. Jeff Hirst, has been very helpful in supporting me throughout my time here. He has also been a very good professor and a lovely person to meet. I know that he is looking out for the best for me and is there to support me reach my goals.
What do you feel has been valuable in your education at Appalachian versus another institution?
Appalachian has a very good math department, not only because it has very good professors within the department, but because of the support they provide you. The professors that I have taken have been very supportive and have looked for the best for their students. I like how small the classes are, because they allow for me to connect with professors better.
What do you hope to do after graduation?
I hope to go into a job within data analytics. My current interest within data analytics is political analytics, but I am down to venture into any other topic within data analysis.
###
About the Department of Mathematical Sciences
The Department of Mathematical Sciences offers undergraduate degrees in actuarial science and mathematics, with concentrations in business, computation, life sciences, physical sciences, secondary teaching and statistics, plus a general, self-designed concentration. The department also offers the Master of Arts in mathematics, with concentrations in college teaching and secondary teaching. Learn more at https://mathsci.appstate.edu.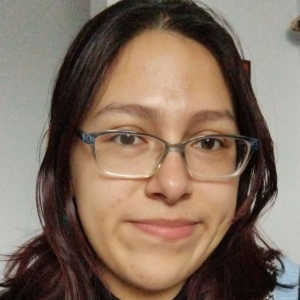 Tags: