The College of Arts and Sciences (CAS) Corps are chosen to serve as representatives to all constituents of CAS and to create, promote and execute opportunities for academic and professional growth. These students represent a variety of departments from across CAS and will represent the College at events through interaction among current students, future students, parents, donors and alumni.
Over the next few weeks, we will be introducing the students representing the College in the 2022-23 academic year through a question and answer format. For more about the CAS Corps, visit: cas.appstate.edu/students/cas-corps.
---
Enid Aguirre
Year: Senior
Major: Spanish; Dietetics (Nutrition)
Hometown: Morrisville, N.C.
Which clubs or organizations are you a member of?
President of the American Red Cross Club
President of the Linguistics and Language Club
Member of Appalachian State Dietetics Association
Member of Psychology Club
Member of Latin Hispanic Alliance
What scholarship(s) have you received from Appalachian or while studying at Appalachian?
Donald C. Beaver Scholarship
What research or coursework have you been most passionate about?
I am currently researching healthcare access in rural areas for Spanish-speaking patients. I am very excited to learn about what this looks like in Watauga county and how I would be able to contribute to any needed positive change.
Which location(s) do you hope to visit for an internship, a study abroad trip, a research experience, or just for fun?
I would love to visit Spain. I am majoring in Spanish, and since there are excellent programs, I would love to study abroad. This would also allow me to travel to other European countries and broaden my view of the world. Another location I would like to travel to for fun is Japan. I would love to learn more about Japanese culture and the language as well.
Where is your favorite place on campus and why?
My favorite place on campus is the library. I have a lot of good memories there, and I have gotten the best out of my time there. It is an excellent place to study and meet for class group study. It is not only my favorite place but in my opinion, the best place on campus.
What is one of your favorite memories at Appalachian thus far?
Some of my favorite memories at Appalachain include football game days with my friends, experiencing my first significant amount of snow, enoing on Sanford mall, hiking the trails in the blue ridge parkway, getting involved by volunteering and joining clubs, volunteering as a Spanish speaker interpreter at the hunger and health coalition, and getting my acceptance into the accelerated master's program for Romance Languages- Spanish College Teaching Concentration.
What do you like about Boone and the surrounding community?
My favorite thing about the high country community is how welcoming it is. It is something that you hear a lot, but it is very accurate and an uncommon thing to posses. Due to this, Boone feels like my home away from home and has indeed become one of my favorite places.
What are your hobbies?
My hobbies include cooking, running, spending time with my friends and family, traveling, getting coffee, and going on walks on campus or the parkway.
What is your favorite book, podcast, artist, and/or television show?
Favorite Book: "Where the Red Fern Grows" by Wilson Rawls
Favorite Podcast: Crime Junkie
Favorite Artist: Boy Pablo
Tell us about one faculty or staff member that has made an impact on your life and how.
A faculty member that has made an impact on my life is Dr. Benjamin Souza. I have taken several Spanish classes with him, and he assisted in my understanding of complex concepts in Spanish. Dr. Souza also cares a lot about his students. During class, he mentioned different opportunities for Spanish students, including the option of completing an accelerated 4+1 Masters in Spanish College Education. If it were not for him letting us know about this and various other opportunities available to us and being available for students to come and talk with him, I would not have pursued my accelerated Master's in Spanish, which I am very excited about.
What do you feel has been valuable in your education at Appalachian versus another institution?
What I feel has been valuable in my education is the small class sizes. Appalachian State prides itself in having a smaller professor-to-student ratio. I have experienced this to be very true. This has helped me not only connect with peers within my own program of study but with the professor as well. This would not be as common at a larger university which is why Appalachian State has an incredibly high value for my education.
What do you hope to do after graduation?
After graduation, I would like to work with Spanish-speaking patients as an interpreter and pursue becoming a Physician's Assistant after I get more exposure in the healthcare field.
###
About the Department of Languages, Literatures and Cultures
The Department of Languages, Literatures and Cultures offers courses that enhance students' understanding of other cultures and languages as well as their own, making them prepared for lifelong learning in a multicultural world. Learn more at https://dllc.appstate.edu.
About the Department of Nutrition and Health Care Management
The Department of Nutrition and Health Care Management in Appalachian State University's Beaver College of Health Sciences provides graduate and undergraduate programs. The undergraduate health care management program prepares students for entry-level management positions, while the online Master of Health Administration degree is designed for working professionals who desire to advance their careers. The undergraduate nutrition and foods program prepares students for careers in dietetics or food systems management in a variety of settings, including schools, hospitals, nursing homes and food banks. The highly competitive master's degree in nutrition provides a pathway for students to become registered dietitians. Learn more at https://nhm.appstate.edu.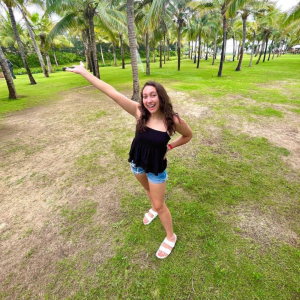 Tags: