The College of Arts and Sciences (CAS) Corps are chosen to serve as representatives to all constituents of CAS and to create, promote and execute opportunities for academic and professional growth. These students represent a variety of departments from across CAS and will represent the College at events through interaction among current students, future students, parents, donors and alumni.
Over the next few weeks, we will be introducing the students representing the College in the 2022-23 academic year through a question and answer format. For more about the CAS Corps, visit: cas.appstate.edu/students/cas-corps.
---
Area Leslie
Year: Junior
Major: Geography
Hometown: Winston-Salem, N.C.
Which clubs or organizations are you a member of?
Geography and Planning Society
What scholarship(s) have you received from Appalachian or while studying at Appalachian?
Faye and Moses Crutchfield Scholarship
What research or coursework have you been most passionate about?
Geographic Information Systems (GIS)
Which location(s) do you hope to visit for an internship, a study abroad trip, a research experience, or just for fun?
Peru, Raleigh and Washington State
Where is your favorite place on campus and why?
The 3rd floor of the library - it is quiet for the most part and I can get a lot done.
What is one of your favorite memories at Appalachian thus far?
Being with my friends
What do you like about Boone and the surrounding community?
The Weather; Nice People
What are your hobbies?
Music, Biking and Working Out
What is your favorite book, podcast, artist, and/or television show?
Favorite Book: The Twilight Saga
Favorite Show: The Midnight Gospel
Tell us about one faculty or staff member that has made an impact on your life and how.
Dr. Saskia van de Gevel has made a big impact on my life. She has believed in my potential since she heard my name around the geography department. Having met with her about my future gives me reassurance that I am on the right path and chose the right department.
What do you feel has been valuable in your education at Appalachian versus another institution?
Appalachian has many escapes. If I feel so stressed with work, I will drive to the parkway and try to meditate and ground myself.
What do you hope to do after graduation?
Work in GIS
###
About the Department of Geography and Planning
The Department of Geography and Planning promotes the understanding of the spatial dimensions of human behavior within the physical and cultural systems of the earth, and the role of planning in achieving improvement in those systems. The department offers degrees in geography and in community and regional planning. Learn more at https://geo.appstate.edu.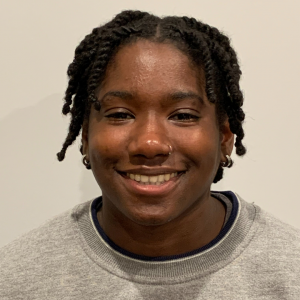 Tags: