Dr. Todd Radenbaugh

Tuesday, Oct. 9, 2018
12:30 p.m.
Rankin Science West, Room 158
This talk is free and open to the campus and community.
Appalachian State University alumnus, Dr. Todd Radenbaugh, will present "Bristol Bay Alaska, Sockeye Salmon's Last Frontier," an informal seminar on Tuesday, Oct. 9 at 12:30 p.m. in Rankin Science West, room 158 (this event will take the place of the Biology Dept. weekly seminar).
Dr. Todd Radenbaugh is an Associate Professor of Environmental Science at University of Alaska Fairbanks Bristol Bay Campus and Lead Coordinator of the Bristol Bay Environmental Science Laboratory in Dillingham. He is President of the Western Alaska Interdisciplinary Science Association and past President of the Arctic Division of American Association for the Advancement of Science (AAAS).
Since 2011, Radenbaugh has also worked with the Alaska Forum on the Environment as the Environmental Education Track Chair. His research interests traverse interdisciplinary topics including ecosystem health, sustainable energy and paleoecology. He developed an Environmental Studies Program for UAF's College of Community and Rural Development. His published research articles include topics in ecosystem health, paleontology, ecology, energy, conservation and environmental science education. He is an advocate for citizen science teaching in rural communities. Over the years he has worked in, and learned from, diverse cultures including serving as a Peace Corps Volunteer in Jamaica.
This will be an informal seminar that will last around 30 minutes with time for questions following the presentation.
###

About the Department of Biology
The Department of Biology is a community of teacher-scholars, with faculty representing the full breadth of biological specializations — from molecular genetics to landscape/ecosystem ecology. The department seeks to produce graduates with sound scientific knowledge, the skills to create new knowledge, and the excitement and appreciation of scientific discovery. Learn more at https://biology.appstate.edu.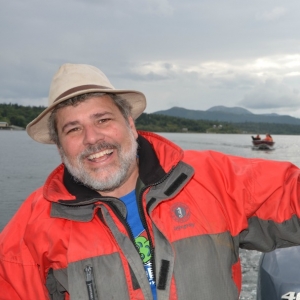 Tags: