The biannual New River Symposium celebrates the ecological and social values of the New River bringing together the river's diverse constituents, while providing a forum for partnership, research and policy development. The 2019 Symposium will be held at Appalachian State University in Boone, N.C. on April 11-12, 2019. An invitation is open for proposals and presentations (15-20 minutes) or posters for a poster session/reception with a submission deadline of March 1, 2019.

Appalachian State University partners with local non-profit organization, New River Conservancy for this event. The NRC works to protect the waters, woodlands and wildlife of the New River Watershed. The New River Symposium is a multi-disciplinary conference and celebration of the New River Watershed, open to all with either a professional or an amateur interest in the New River. Teachers, researchers, community leaders, government officials, stewards, river keepers, planners, boaters, birders, anglers and friends are all welcome.
Topics for proposals and presentations can include, but are not limited to any of the following areas:
≈ Sustainable development on the New
≈ Cultural histories
≈ Riparian buffers
≈ Recreational and "blueway" plans
≈ Dams and re-licensing processes
≈ Wild and scenic designation
≈ Community resilience
≈ Geomorphology of the river
≈ Educational programs
≈ Threats to human or biological health
≈ Native and non-native species
≈ Studies of flora or fauna
≈ Localities and the river
≈ River and stream water quality
≈ Literary or artistic interpretations
≈ Environmental histories
≈ Development along (and on) the river
Submissions should include:
One 200-word abstract
A 50-word biographical sketch
Indication for submission category - presentation or poster.
Please submit abstracts to: symposium@newriverconservancy.org. Submissions are due by March 1, 2019. Learn more about this event at www.newriversymposium.org.
###
About the New River Conservancy
New River Conservancy envisions a completely healthy New River watershed which is where people want to live, work and play. NRC believes that clean water, healthy land and empowered people benefit our communities and the watershed. The watershed includes all the streams and brooks that feed the river and all of the forest, fields and communities that surround it.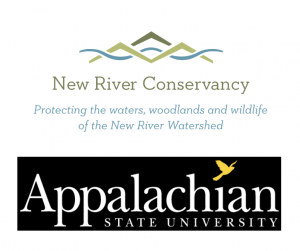 Tags: