The 2018 OFFSETS Workshop: Carbon Offset Possibilities for Small-Scale Forest Owners
Friday, Sept. 21, 2018
9:00 a.m. - 4:00 p.m.
Plemmons Student Union, Price Lake Room (201A)
Please, register no later than September 7, 2018 - online registration form
Registration is free and lunch will be provided.


The second OFFSET Workshop, hosted by the Appalachian Carbon Research Group will focus on carbon market possibilities for small-scale forest owners. Forest landowners, professional foresters and community organizations are encouraged to participate. There will be Continuing Forestry Education (CFE) credits available.
The following speakers and presenters will be at this years workshop:
Sarah J. Wescott, Climate Action Reserve (CAR)

Cindy Chiang, Climate Action Reserve (CAR)

Dr. Steve Prisley, National Center for Air and Stream Improvement (NCASI)

Dr. Brent Sohngen, The Ohio State University

Dr. Brett Butler, United States Forest Service

Ian Anderson, EcoForesters

Dr. Marzieh Motallebi and Lucas Clay, Clemson University

Dr. Mustapha Alhassan, United States Geological Survey (USGS)

Dr. Rajan Parajuli and Dr. Mark Megalos, North Carolina State University

Hunter Parks, Green Assets, Inc

Dr. Gregg Marland, RIEEE & Appalachian Carbon Research Group

Dr. Tammy Kowalczyk and Dr. Eric Marland, Appalachian State University
Last year, forty-seven individuals registered for the workshop, along with several non-registered students and faculty from Appalachian State University were in attendance. Participants represented the following: forest and carbon consulting groups (5), carbon offset project developers (6), forest/farm owners (6), government agencies (5), forest industry (5), land trusts (7), tribal groups (3) and academia (10). Notable speakers included representatives from the Climate Action Reserve, Green Assets and the Conservation Fund.
For more information about this workshop, please visit the OFFSET website or contact Dr. Tatyana B. Ruseva (rusevatb@appstate.edu) of the RIEEE.
###
About the Research Institute for Environment, Energy, and Economics
Since 2008, Appalachian State University's Research Institute for Environment, Energy, and Economics (RIEEE) has fostered interdisciplinary research on the environment, energy and economics, especially the areas in which these subjects intersect. The institute serves as an umbrella organization for three centers: the Appalachian Energy Center, Center for Economic Research and Policy Analysis (CERPA) and the Southern Appalachian Environmental Research and Education Center (SAEREC). The work supported by RIEEE is integrated into Appalachian's academic programs, used to facilitate discovery among K-12 student students and teachers, and employed in the region's economic development. Learn more at https://rieee.appstate.edu.
Sept. 5, 2018
Andrew Scott
BOONE, N.C.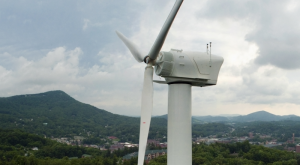 Tags: