Mon., Mar. 1, 2021
11a.m.-12:30p.m.
The Center for Judaic, Holocaust and Peace Studies invites the public to a midday lecture by Prof. Havi Dreifuss live from Israel. A renowned Israeli historian, Dreifuss directs the Center for Research on the Holocaust in Poland at the International Institute for Holocaust Research, Yad Vashem, and holds a Professorship at Tel Aviv University. Her path-breaking research deals with everyday life during the Holocaust, including the relationship between Jews and Poles. Her talk is entitled "The Warsaw Ghetto - The End (April 1942 - June 1943)". It draws on her recent award-winning book that meticulously examines the last months of the largest ghetto in German-occupied Poland until the aftermath of the April 1943 uprising against the Germans. For more information and to register for this Zoom-based program live from Tel Aviv, please see here.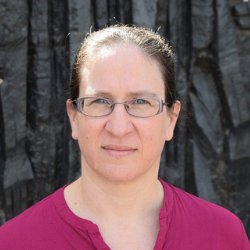 ###
About the Center for Judaic, Holocaust and Peace Studies
Appalachian State University's Center for Judaic, Holocaust and Peace Studies was founded in 2002 to develop new educational opportunities for students, teachers and the community. Located administratively within the College of Arts and Sciences, the center seeks to strengthen tolerance, understanding and remembrance by increasing the knowledge of Jewish culture and history, teaching the history and meaning of the Holocaust and utilizing these experiences to explore peaceful avenues for human improvement and the prevention of further genocides. The Center for Judaic, Holocaust and Peace Studies is an associate institutional member of the Association of Jewish Studies, a member of the Association of Holocaust Organizations and a member of the North Carolina Consortium of Jewish Studies.