Today's Who's Who Wednesday features Dr. Witold Kosmala, professor in the Appalachian State Department of Mathematical Sciences.
Kosmala earned his B.A., M.A. and Ph.D. in Applied Mathematics from the University of South Florida. He joined App State in 1984 and was promoted to full professor in 1990.
Kosmala's research and teaching interests include difference equations and oscillation theory in ordinary differential equations. He has authored many research publications and three textbooks, "Introductory Mathematical Analysis," "Advanced Calculus: A Friendly Approach" and the second edition of "A Friendly Introduction to Analysis: Single and Multivariable." His research has taken him to the United States, Europe and Asia for presentations.
Kosmala, who is in his 39th year at App State, teaches "Calculus with Analytic Geometry," "Introduction to Real Analysis" and several capstone courses.
First introduced to skiing by his mother when he was just four years old, Kosmala has served as a ski instructor at Stratton Mountain and Sugar Mountain for over 30 years. He is a visiting trainer at Mammoth Mountain in California since 2005 and an invited trainer and a clinician at numerous resorts across the United States and Europe. Kosmala is a top-certified instructor, trainer and coach by the Professional Ski Instructors of America.
Kosmala coaches App State's Alpine Ski Team, who has logged several years of national qualifiers under Kosmala's guidance. From 2009 to 2017, he was the publisher and editor of the "Peak Performance Gazette" and has written over 150 pieces, several of which have been published in leading ski magazines.
Additionally, Kosmala is a concert violinist. He learned how to play the instrument from his father, a renowned European concert violist. Kosmala continues to perform solo violin concerts and in chamber music, orchestra and opera productions, as well as with bluegrass groups. Outside of the United States, Kosmala has performed in British Columbia, Canada and with the Rome Festival Orchestra in Rome, Italy. In 2019, he performed with other members of his family in the leading stands of the Millennial Chorus and Orchestra at the Carnegie Hall in New York City.
Kosmala shared that he was in a serious ski accident fifteen years ago. At the scene of the accident, first responders gave him only five minutes to live, yet he miraculously survived. "My recovery journey will never end and neither will be his managing to live with a reconstructed body," explained Kosmala, who added that he counts his blessings.
Nonetheless, Kosmala continues to enjoy water and snow skiing, swimming, bicycling, racquetball, scuba diving, white water rafting, quad roller skating and hiking.
###
About the Department of Mathematical Sciences
The Department of Mathematical Sciences offers undergraduate degrees in actuarial science and mathematics, with concentrations in business, computation, life sciences, physical sciences, secondary teaching and statistics, plus a general, self-designed concentration. The department also offers the Master of Arts in mathematics, with concentrations in college teaching and secondary teaching. Learn more at https://mathsci.appstate.edu.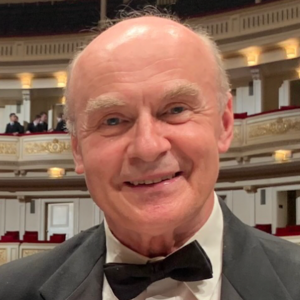 Tags: