Today's Who's Who Wednesday features Dr. Elizabeth Perego, assistant professor in the Appalachian State Department of History.
Perego earned her Bachelor of Arts degrees in French and History from Tulane University. She taught classes in English and American studies in Tunisia before returning to school and earning her doctoral degree in Middle Eastern/Islamic, African and Gender history from the Ohio State University. Following a postdoctoral research fellowship in the Department of Near Eastern Studies at Princeton University, Perego joined App State in January 2021.
Perego's research focuses on the Middle East and Africa. Specifically, her work considers the intersections of gender, politics and culture in the Maghreb. Perego's articles have been published in peer-reviewed outlets such as the Journal of North African Studies and International Journal of Middle East Studies and her work has been supported by the National Endowment in the Humanities, American Institute for Maghrib Studies, Library of Congress and West Virginia Humanities Council, among other organizations.
Perego's first book, titled "Power and Humor in Algeria, 1920-2021," will be published in 2023 as part of Indiana University Press' "Public Cultures of the Middle East and North Africa" series. The book explores Algerians' critical use of humor to forge identities, communities and social memories during times of heightened repression and political pressure as well as peace.
Perego initially became interested in Maghribi history while studying abroad in Paris as a junior at Tulane. At the Sorbonne (University of Paris), Perego took courses in Islamic history and Arabic, where she made friends who were from North Africa or had family connections to the region. "Given these friendships and my own family connections to the Mediterranean region, I became interested in learning more about the Maghrib. Becoming a researcher meant I could spend more time traveling, reading books, honing my language skills and interviewing extraordinary individuals, so I jumped at the opportunity to pursue a career in research," explained Perego, who originally planned to become a high school history teacher.
"I was introduced to gender and women's history in college and was excited to see how researchers could challenge earlier historical narratives or enrichen them by bringing women's and transgender individuals' voices to the table," said Perego, "I was also very interested in visual culture because I grew up in a household that valued the arts, as well as pop culture. My interest in visual culture then brought me to humor, as Algeria has a very rich and long history of cartoons and graphic novels that I chose to work on for my dissertation.
This semester, Perego is teaching two courses: "Revolution and Social Change in World History" and an "Oral History" graduate seminar. She shared that she enjoys introducing students to her research through her courses.
"I love being able to present students with a primary source that I uncovered in an archive or through an oral history collection and getting to go in-depth into its importance," explained Perego. "I always enjoy teaching but when I get to present on a subject that I work on, I can really give students a unique and extremely well-informed perspective on the events that we're looking at."
When asked what she enjoys in her free time, Perego said, "My partner and I recently welcomed a little girl so most of my free time is spent playing with her. Otherwise, I love attending concerts or hitting up museums and galleries or just hanging at home with our cat, Bastet."
###
About the Department of History
The Department of History offers a broad curriculum in local, national, regional and world history at both the undergraduate and graduate levels, which encourages history majors to develop a comprehensive approach to human problems. The study of history is an essential part of a liberal arts education and offers valuable preparation for many careers, such as law, journalism, public history, public service and business, as well as in teaching and the advanced discipline of history. Learn more at https://history.appstate.edu.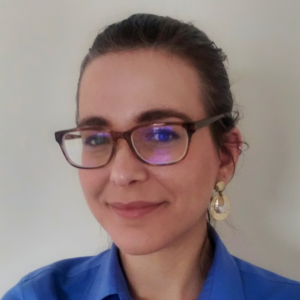 Tags: