Today's Who's Who Wednesday features Dr. Doris Bazzini, professor in the Appalachian State Department of Psychology.
Bazzini earned her B.A. in Psychology from Eckerd College, her M.S. in Psychology from the University of Georgia and her Ph.D. in Social Psychology from the University of Georgia. In 1993, she joined the App State Department of Psychology as an assistant professor. Bazzini was promoted to full professor in 2005. During her nearly 30 years in the department, Bazzini has served as the assistant chair and general experimental psychology master's program director.
Bazzini teaches "Research Methods in Psychology," "Seminar in Social Psychology," "Social Psychology" and a selected topics course called "Psychological Perspectives on Animal-Human Interaction." She has received many accolades for her teaching, including the College of Arts and Sciences' Outstanding Teacher of the Year Award, the Cratis D. Williams School of Graduate Studies' Outstanding Graduate Faculty Award and the UNC Board of Governors' Outstanding Teacher Award.
"I have never once walked into a classroom not excited about interacting with our students," said Bazzini. "Teaching is so much part of my identity; I'm not sure I can imagine life after App and doing what I do. The trick, of course, is making sure that you continue to challenge yourself, sometimes trying new things in the classroom."
Bazzini is the co-author of two book chapters and over 35 peer-reviewed journal articles, many written in collaboration with research students and colleagues from the Department of Psychology. Her research interests include the impact of professional female athletes on women's body image, female body dissatisfaction's impact on relationship maintenance processes, and factors that influence romantic relationships.
When asked how she became interested in these research specialties, Bazzini explained, "I've always been drawn to understanding what makes for a successful romantic relationship. The very first study I designed (along with some amazing undergraduate and graduate students) looked at how laughter influences relationship satisfaction. Admittedly, the idea for this study began when a friend of mine was told by his relationship partner of 8 years that she 'didn't find him funny.' This threw him into a funk – and he couldn't quite let it go. It kept returning to my thoughts too. Why does that seem to matter so much? We designed a study to address that question and my study of relationship-maintenance processes began. That's what I love about the field. The questions that I seek to answer are one's that I believe others want to know too and have many real-world connections."
Bazzini also researches dog breed stereotypes as a function of race and urban factors. She became interested in the topic after adopting a Pit Bull mix, which Bazzini described as "one of the most stigmatized dog breeds in the media."
In her free time, Bazzini enjoys watching movies with her husband and two sons, hiking with her two dogs, and playing guitar and singing in her band, Folk and Dagger. "We play at restaurants around town – mostly folk rock music (originals and covers) – kind of an Indigo-Girls-Meets-the-Beatles vibe – with two guitarists, two female singers and a drummer...It's one of the coolest things of which I've ever been a part. It's amazing to watch people smile when they listen to music," said Bazzini.
###
About the Dr. Wiley F. Smith Department of Psychology
Appalachian's Dr. Wiley F. Smith Department of Psychology serves more than 1,000 undergraduate majors seeking the Bachelor of Arts or Bachelor of Science degree in psychology, as well as 80 graduate students in three master's programs (experimental psychology, school psychology, and industrial-organizational psychology and human resource management) and the clinical psychology (Psy.D.) doctoral program. Learn more at https://psych.appstate.edu.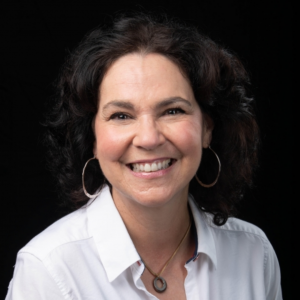 Tags: