Sessions offered:
Wednesday, February 17, 5 p.m.
Thursday, February 18, 4 p.m.
Virtual event - Contact: Jen Hastings (hastingsjl@appstate.edu) for the Zoom information
The Biology Learning Lab and tutoring services have put together a workshop on time management and study plans. All App State students are welcome to attend (they do not need to be enrolled in a Biology course to attend).
Facilitated by:
Dr. Katharine Johnson, interim director, University Tutorial Services, Student Learning Center
Dr. Sarah Arrington, general biology program director, Department of Biology
Jessica Blackburn, senior biology major and biology learning lab tutor
Sophie Vazquez, senior biology major and biology learning lab tutor
Please join us for one of these two sessions about time management and creating a study plan. These sessions are open to all Appalachian State students. You will learn more about time management skills, tips for developing a study plan, and have a chance to talk with your peers about their time management strategies.

###

About the Department of Biology
The Department of Biology is a community of teacher-scholars, with faculty representing the full breadth of biological specializations — from molecular genetics to landscape/ecosystem ecology. The department seeks to produce graduates with sound scientific knowledge, the skills to create new knowledge, and the excitement and appreciation of scientific discovery. Learn more at https://biology.appstate.edu.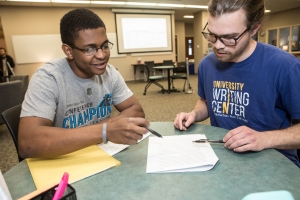 Tags: