Kate Bloom '18
From Aliquippa, P.A.
THEN
As a student at Appalachian State University, Kate Bloom tailored her educational experience around the goal of working for the National Park Service (NPS). From the courses she took, the topics she chose for her comprehensive exams and the internship she completed in 2017, all were chosen to make Bloom a more marketable candidate for the NPS after graduation.
She initially found Appalachian on a list of universities with competitive masters programs in Museum Studies and decided to apply because they listed a NPS history course in the graduate catalog, taught by Dr. Timothy Silver in the Department of History.
Once at Appalachian, Bloom got the opportunity to take classes such as Oral History with Dr. Lucinda McCray, Cultural Resources Management with Virginia Wallace, Digital History and several Historic Preservation courses with Dr. Kristen Baldwin-Deathridge to try to strengthen several areas that she knew the NPS handled under the umbrella of "Cultural Resources."
"I find myself relying on a lot of the things I learned in those classes as a foundation for my career," said Bloom.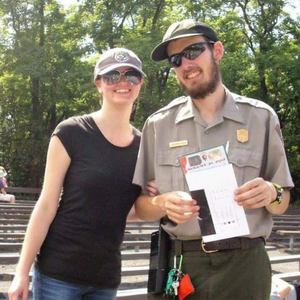 NOW
Following graduation, Bloom worked for the NPS in a seasonal capacity as a museum technician from June 2018-October 2021. She spent four months at Ocmulgee Mounds National Historical Park as a cataloger on the largest archeological collection in the NPS in 2018. Bloom also spent six months in the Everglades working for the South Florida Collections Management Center on their inventory project in 2019 and two months at Big South Fork National River and Recreation Area in 2020 working on coordinating the move for museum collections. Finally, from July 2020-October 2021, Bloom worked as the assistant to the registrar for the Southeast Archeology Center in Tallahassee, F.L. and completed some limited volunteer work in the off season with assorted NPS sites.
She is currently the administrative support assistant for the Division of Interpretation and Education at the National Mall and Memorial Parks in Washington D.C. Bloom provides administrative support (payroll, liaison to other divisions, purchases, records management, assisting the supervisors in preparing hiring packets, etc.) for the 86 people in her division. The division spans across 14 National Park Service sites including the Korean War Memorial, MLK Jr. Memorial, Lincoln Memorial, Washington Monument, Thomas Jefferson, Ford's Theater.
Bloom views this position as a stepping stone that will allow her to network her way into a museum job with the NPS. While in this role, she hopes to get the Division's records into order and to build a library of standard operating procedure documents that are easy to find and navigate.
"My dream job is to be Chief Curator of the Museum Management Program of the Washington D.C. Area Support (WASO) office. It's where it began for me and it's where I want to end," said Bloom.
Outside of work, Bloom enjoys knitting and hiking with her husband who also works for the NPS.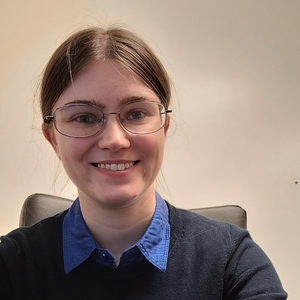 ###
About the Department of History
The Department of History offers a broad curriculum in local, national, regional and world history at both the undergraduate and graduate levels, which encourages history majors to develop a comprehensive approach to human problems. The study of history is an essential part of a liberal arts education and offers valuable preparation for many careers, such as law, journalism, public history, public service and business, as well as in teaching and the advanced discipline of history. Learn more at https://history.appstate.edu.
By Sophia Woodall
February 7, 2022
BOONE, N.C.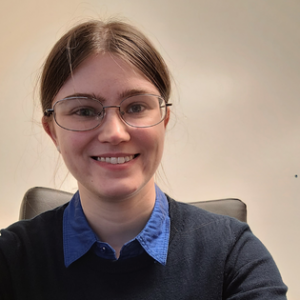 Tags: