In Appalachian State University's College of Arts and Sciences, we strive to make a lasting impact on our students in order to motivate, inspire and cultivate their curiosity. Here are some CAS alumni who embody this continuation of creativity and motivation beyond the University.
From Asheville, N.C.
THEN
As a student at Appalachian, Dannemiller felt that his graduate seminar courses and the GHY senior course best prepared him for his professional field.The GHY senior course / career prep course was very beneficial in having a leg up going into the workforce.
Some impactful professors from Dannemiller's Appalachian education include Dr. Kathleen Schroeder, Dr. Rich Crepeau, Dr. Saskia Van de Gevel, Dr. Mike Mayfield and Instructor Kristian Jackson.
"I owe a lot to these folks. Each and every one of these faculty members played a huge role in my educational experience and career preparation," said Dannemiller.
Dannemiller is most thankful for Appalachian for leaving him with a desire to return to Boone with the hope to help future graduates receive the same quality experience he was able to enjoy as an undergraduate and graduate student.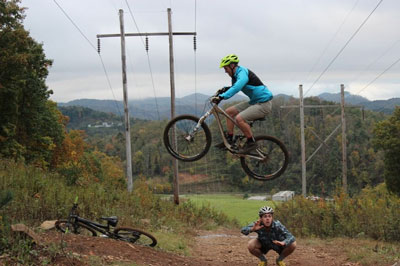 Ben Dannemiller, on bike, jumping over a friend during his time at Appalachian. Photo submitted
NOW
Dannemiller's experiences at Appalachian have since contributed to his current vocation. Since graduating, he has worked as a Geographical Information Sciences (GIS) Analyst, GIS Analyst and Project Manager, assistant planner, planning director and assistant town manager.
Currently, Dannemiller works as a Director of Asset Management Calhoun Facility Resources.
In his current position, Dannemiller oversees a team of facility managers who assist in proactively maintaining a commercial real estate portfolio valued at over $500 million. We also administer all construction projects valued at <$250K.
When it comes to new employees, Dannemiller values good work ethics, critical thinking skills and proficiency in emerging technologies. His advice for students entering into the workforce is to always proofread emails and other materials!
"I wouldn't be where I am today without my experiences at Appalachian. Both of my degrees and my countless relationships developed within GIS played a formative role in my post graduate career development," says Dannemiller.
Dannemiller's only regrets from his time at Appalachian is not taking an international trip with the Department of Geography and Planning.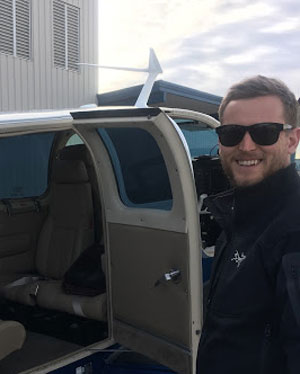 Current picture of Ben Dannemiller. Photo submitted
###
About the Department of Geography and Planning
The Department of Geography and Planning promotes the understanding of the spatial dimensions of human behavior within the physical and cultural systems of the earth, and the role of planning in achieving improvement in those systems. The department offers degrees in geography and in community and regional planning. Learn more at https://geo.appstate.edu.
Compiled and written by Barclay Ann Blankenship and Ellen Gwin Burnette
July 27, 2020
BOONE, N.C.