Ten students from Appalachian State University's departments of Chemistry and Fermentation Sciences, Computer Science, Mathematics, and Physics and Astronomy have been awarded a National Science Foundation (NSF) supported S-STEM scholarship which provides $6,000 per year for up to four years for each student.
The Appalachian High Achievers in STEM (Science, Technology, Engineering and Mathematics) program is funded by an NSF S-STEM grant awarded in 2018 and the program is currently funded through spring of 2023. The main purpose of the program is to attract students with financial need and academic talent to major in chemistry, computer science, geology, applied mathematics or physics to help them succeed in these STEM majors.
The program provides a nurturing atmosphere that encourages excellence and builds collaborations between students, faculty and the community. The program provides mentoring opportunities to academically talented undergraduate and graduate students with weekly seminars, study groups, tutoring, a leadership workshop series, peer-mentoring, community building and a resume writing and internship/job search workshop.
The S-STEM program at Appalachian provides mentoring and community building activities with a high percentage of around 90% retention. The new scholars represent an array of students that have demonstrated excellence in their outstanding academic performance and leadership.
College of Arts and Sciences Dean, Neva J. Specht said, "This has become a signature program for the college thanks to the outstanding faculty and the work they put in to provide students with a wholistic mentoring and support community. Dr. Rahman Tashakkori continues to provide strong leadership to ensure the consistent excellence of the program for all the students."
To learn more about the program, visit http://www.cs.appstate.edu/sstem.
Annie Anderson – Physics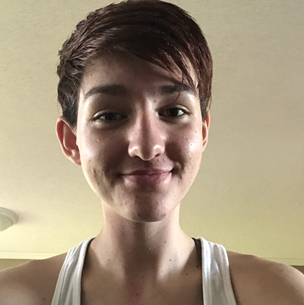 Anderson is from New Bern and attended Pamlico County High School. During high school, Anderson was active in sports, NJROTC and HOSA.
"I'm highly looking forward to being a part of the S-STEM program, Army ROTC and campus recreation. What I look forward to most about the S-STEM program is the connections I will make with other students and staff in the STEM field."
Anderson's current plans are to commission as an Army Aviation Officer upon graduation and potentially attain a degree in General Engineering.
"While a part of the S-STEM program, I think that I will be able to solidify my career plans for the future."
Sydney Andrews – Physics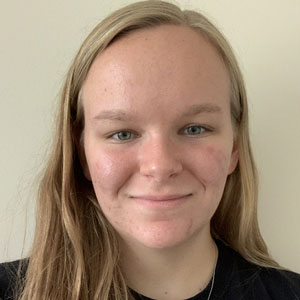 Andrews is from Rocky Point and was homeschooled at Salt Life Christian Academy. Andrews is planning to double major in Computer Science and Applied Physics with a concentration in Astronomy.
"I love the outdoors, reading and star gazing. My career goal is to be an astronomer at NASA or an observatory. The S-Stem program can help me reach my goals because it will give me hands-on experience and a taste of what it's like to work with a team."
Sofia Cole – Mathematics Graduate program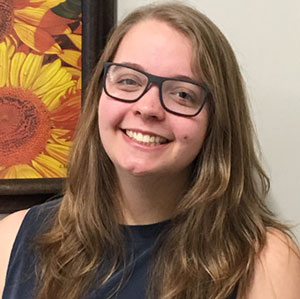 Cole graduated from University of North Carolina in Charlotte with a bachelor's degree in Pure Mathematics. She is from Matthews. She loves kayaking and pictures of cute animals make her cry happily.
"I plan on getting my Ph.D. in mathematics and am hopeful that the S-STEM program will help me better develop my leadership skills."
Dominick Fetters – Physics Graduate program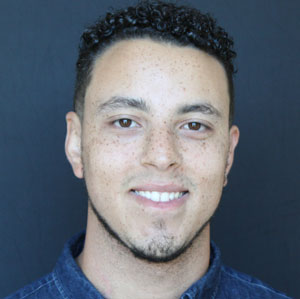 Dominick (Dom) Fetters is from Jacksonville and transferred from the Coastal Carolina Community College to Appalachian after earning his Associates degree. He has faced many challenges to get here, including the removal of his first rib to save a thoracic spinal nerve from being severed.
"My career goal is to be a great engineer, professional, friend and mentor. I plan to use the S-STEM program to improve my ability to communicate and coordinate with others in order to work towards a common goal, and improve as students and professionals."
Kayla Friend – Computer Science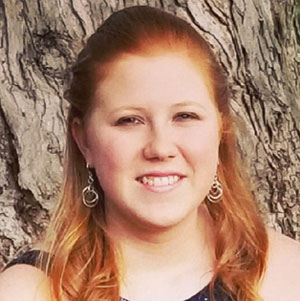 Friend is from Tobaccoville and graduated from Reagan High School. She is majoring in Computer Science and minoring in Statistics. Friend loves basketball, volleyball and soccer. After graduation, she wants to perform data analysis for a professional soccer team.
"I am particularly interested in the applications of tracker data in sports and the research teams will provide an opportunity for me to explore my interests in a research environment. As a first-generation college student, the S-STEM community will be immeasurably impactful in my personal and academic development and I cannot wait to become involved in this community."
Brooke Henderson – Chemistry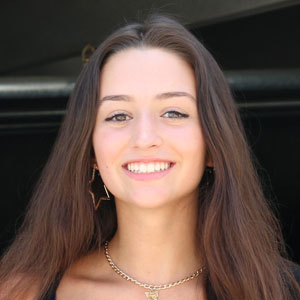 Henderson is from Charlotte and graduated from Country Day School. She not only has a passion for science but a passion for musical theater as well. She loves singing, acting and dancing and has participated in theater all throughout middle and high school. She also loves the outdoors but ironically dislikes bugs – She can admire them from a distance but doesn't like to have them crawl on her. However, that doesn't stop her from being outside as much as she can and being in a place like Boone will only make her admiration for nature grow.
"I am so excited to attend App State in the fall and be a part of the S-STEM program! As of now, I want to pursue a career as a physician's assistant. This program will help me excel in my science classes at App State by allowing me to truly understand the material rather than memorizing it for a test. Furthermore, I will be able to be a part of a research team that will allow me to explore the world of science outside of my scheduled classes."
Abdel R. Issa – Computer Science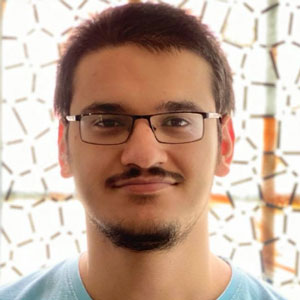 Issa, from Raleigh, transferred from Wake Technical Community College to Appalachian in Fall 2019. He enjoys playing around with Rubik's cubes, and having a bit of fun with chess, so if you see him around, he is always willing to have some fun.
"I want to be a researcher in the future, and joining the S-STEM program allows me to join many different projects and communicate with my peers to explore new ideas!"
Alex Johnson – Mathematics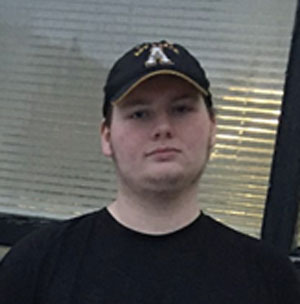 Johnson, from Eden, recently graduated with an Associates of Science degree from Rockingham Early College High School. Johnson is excited to start at Appalachian and is looking forward to working hard on his Computational Mathematics degree.
"I plan to participate in the App fencing club and relax by playing D&D and MTG. I believe that the S-STEM program will provide me internship experiences and mentorship opportunities to help me achieve my goal of becoming a data analyst. I am looking forward to being a part of the S-STEM program!"
Anh Nguyen – Mathematics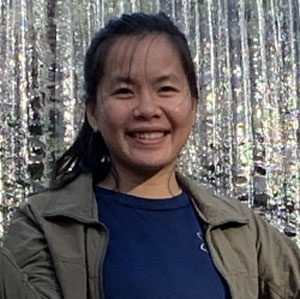 Anh Nguyen (Katie) is a recent transfer to Appalachian from Guilford Technical Community College in Greensboro. She is currently a resident of Greensboro and plans to pursue an undergraduate degree in Actuarial Science.
"I am so excited and proud to be a new member of the S-STEM program. This will be an awesome opportunity for me to meet great people, share our passion for mathematics and explore the beauty of science."
Nguyen's career goals are to finish her bachelor degree in May 2022.
"I believe the S-STEM program will be a great resource to support my career goals in terms of professional support and financial support, as well as mental support. Can't wait to join and be a part of the group!!!"
Christian Payne – Mathematics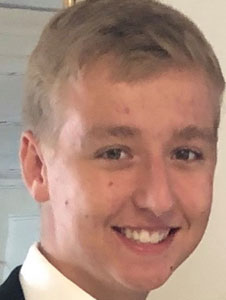 Payne is from Mount Airy and transferred to Appalachian from Surry Early College High School in Fall 2019. He is earning a B.S. in General Mathematics and hopes to complete a M.A. in Mathematics through the accelerated admissions program. Payne is a math tutor at Appalachian and this is his eighth semester of tutoring.
"I enjoy making lasting memories with students as I assist them in finding solutions. My favorite math subject is calculus."
Payne wants to become a community college mathematics professor and believes that community college teaching is the right fit for him in the future.
"Through the S-STEM scholarship program, I will be able to develop research abilities, as well as build teamwork. As a future instructor, communication will be an integral part of my career. This program offers a great opportunity for connections and discussions with other students and faculty. I look forward to growing both professionally and personally through this program."
###
About the A.R. Smith Department of Chemistry and Fermentation Sciences
The A.R. Smith Department of Chemistry and Fermentation Sciences offers a Bachelor of Arts in chemistry, a Bachelor of Science in chemistry with eight different concentrations and an interdisciplinary Bachelor of Science degree in fermentation sciences. The department's programs prepare students to attend graduate and professional schools, as well as for employment in the pharmaceutical and fermentation industries and other business sectors. Learn more at https://chemistry.appstate.edu.
About the Department of Computer Science
Appalachian's Department of Computer Science provides a rigorous, high-quality education that prepares students for the computing industry or graduate education. It offers a Bachelor of Science degree in computer science, which is accredited by the Computing Accreditation Commission of ABET, and a Master of Science degree in computer science. Learn more at https://compsci.appstate.edu.
About the Department of Mathematical Sciences
The Department of Mathematical Sciences offers undergraduate degrees in actuarial science and mathematics, with concentrations in business, computation, life sciences, physical sciences, secondary teaching and statistics, plus a general, self-designed concentration. The department also offers the Master of Arts in mathematics, with concentrations in college teaching and secondary teaching. Learn more at https://mathsci.appstate.edu.
About the Department of Physics and Astronomy
The Department of Physics and Astronomy's curriculum has an applied nature that includes a core of fundamental physics courses and laboratory experiences. The department prepares graduates for a variety of scientific, teaching or engineering professions, as well as future educational endeavors. Learn more at https://physics.appstate.edu.
Story collaboration by Ellen Gwin Burnette and Dr. Rahman Tashakkori
July 30, 2020
BOONE, N.C.