Junior psychology major, Hannah Godfrey, is taking full advantage of attending a liberal arts university. Godfrey notes that the flexibility and of her classes and the support of her professors has allowed her to pursue many interests during her time at Appalachian State University. Although majoring in psychology is Godfrey's main focus, she is also minoring in chemistry, statistics and military science.
Currently, Godfrey is conducting neuroscience research in Dr. Mark Zrull's (Psychology) lab. She works to investigate an area of the brain called the entorhinal cortex and its relationship to learning and memory. Godfrey, and her lab partner Holly Liesengang, have recently been accepted to present the findings of their study at the National Conference for Undergraduate Research in Oklahoma. Their paper is titled "Implications of Environmental Enrichment on Neural Activity in the Entorhinal Cortex."
"Hannah is an excellent student and is developing into a fine researcher. In the behavioral neuroscience lab, she learns skills and procedures quickly, gets tasks done, and does careful, quality work. This year Hannah took on a research question, which was a new challenge for herself, her colleague, and the lab. She developed the background, gathered and analyzed data, and will present a paper on that research. I am pretty impressed with the way she accomplished the work. In fact, I'm really glad to have Hannah as a member of my lab team" said Dr. Zrull in regards to Hannah reserach in his lab.
Along with her research in the neuroscience lab, Godfrey is a member of Appalachian's ROTC branch and is the treasurer for the ROTC club, Scabbard and Blade. Through her involvement with Scabbard and Blade, Godfrey organizes and facilitates the TEDx series on campus, which she notes is the biggest community service event for Scabbard and Blade.
TED, which stands for technology entertainment and design, is a platform designed to allow speakers to share their ideas about these topics. The 'x' in the title indicates that the event is independently organized. Godfrey invites speakers from the community to pitch their ideas to a panel who then selects four individuals to speak at the event. Godfrey feels that the success of this event, and many of the opportunities she has been part of, comes from the power of asking and the willingness of the Appalachian family to support each other.
"If you want to save the world just ask. I've always asked for help and what I've gotten out of that is unbelievable. Everyone always seems eager to help me, and I love that about this community."
In addition to these involvements, Godfrey tutors in statistics, chemistry, biology and neuroscience. She is invested in her time as a tutor because she hopes to teach some day.
"I really like tutoring because I feel like I learn a lot from doing."
After graduating, Godfrey will complete four years in the Army to fulfill her scholarship contract. Then she hopes to return to school for her PhD and begin a teaching and research career.
###

About the Dr. Wiley F. Smith Department of Psychology
Appalachian's Dr. Wiley F. Smith Department of Psychology serves 900 undergraduate majors seeking the Bachelor of Arts or Bachelor of Science degree in psychology, as well as 80 graduate students in the master's degree programs in clinical psychology, experimental psychology, school psychology, and industrial-organizational psychology and human resource management. Its newly established Doctor of Psychology (Psy.D.) program will begin admitting students in fall 2019. Learn more at https://psych.appstate.edu.
About the Department of Chemistry
The Department of Chemistry offers a Bachelor of Arts, plus the Bachelor of Science, with eight different concentrations. The department's programs prepare students for the chemistry and pharmaceutical industries, professional schools, graduate school, teaching and more. Learn more at https://chemistry.appstate.edu.
About the Department of Mathematical Sciences
The Department of Mathematical Sciences offers undergraduate degrees in actuarial science and mathematics, with concentrations in business, computation, life sciences, physical sciences, secondary teaching and statistics, plus a general, self-designed concentration. The department also offers the Master of Arts in mathematics, with concentrations in college teaching and secondary teaching. Learn more at https://mathsci.appstate.edu.
About the Department of Military Science and Leadership
One of seven departments housed in the College of Fine and Applied Arts, Appalachian's Department of Military Science and Leadership is home to the Mountaineer Battalion. Established in 1969, the program provides students with training to develop self-discipline, physical stamina and poise, as well as the organizational and motivational skills that contribute to success in any career. Students who complete the ROTC program earn credits for a minor in military science and leadership and are commissioned as second lieutenants in the U.S. Army, Army Reserves or Army National Guard upon graduation.
About TEDx
In the spirit of ideas worth spreading, TEDx is a program of local, self-organized events that bring people together to share a TED-like experience. At a TEDx event, TEDTalks video and live speakers combine to spark deep discussion and connection in a small group. These local, self-organized events are branded TEDx, where x = independently organized TED event. The TED Conference provides general guidance for the TEDx program, but individual TEDx events are self-organized (subject to certain rules and regulations).
About the College of Arts and Sciences
The College of Arts and Sciences is home to 16 academic departments, two stand-alone academic programs, two centers and one residential college. These units span the humanities and the social, mathematical and natural sciences. The College of Arts and Sciences aims to develop a distinctive identity built upon our university's strengths, traditions and unique location. Our values lie not only in service to the university and local community, but through inspiring, training, educating and sustaining the development of our students as global citizens. There are approximately 5,850 student majors in the college. As the college is also largely responsible for implementing Appalachian's general education curriculum, it is heavily involved in the education of all students at the university, including those pursuing majors in other colleges. Learn more at http://cas.appstate.edu.
By Johnna Reisner
May 2nd, 2018
BOONE, N.C.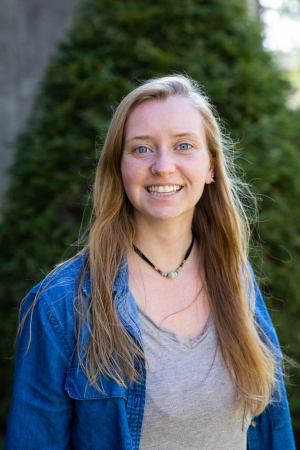 Tags: