Dominic Ysidron has paired a seemingly unlikely combination of study as a double major in psychology and philosophy and religion with a minor in statistics. Yet, Ysidron believes this mix has helped him tailor his education to exactly what he needs for his future studies and career.
While at Appalachian, one of Ysidron's first and favorite classes was medical ethics with Dr. Matthew Ruble, department of philosophy and religion, which focused on the ethics and issues that arise in the medical and health care field. Ruble worked in a psychiatric hospital before becoming a professor and Ysidron remarked that this real world experience makes a difference in the way Ruble teaches and the way he makes his students think about classroom content. Ruble's mentorship through this class pushed Ysidron's interest into the healthcare field.
"I want to practice psychology professionally, but philosophy gives you these essential skills of critical thinking that can be applied anywhere. I've found that I can use the theories of philosophy to question the internal arguments psychology creates."
Ysidron notes that philosophy is useful to his pursuit in a medical career because there can be misplaced trust in doctors and the healthcare system that can be easily, or sometimes unknowingly, abused. Philosophy helps him think through the critical ethical positions he will take up in his career and find various ways to deal with those issues.
"There are two things about Appalachian that have been influential during my time here," Ysidron said, "First, I picked Appalachian because of the strong investment in the community the university maintains, and it has remained true throughout my experience here. Second, the interdisciplinary curriculum and liberal arts skills have been beneficial to me and made me stand out, especially in the graduate interview process. Having a liberal arts education has been beneficial in shaping my thinking, but also in my preparation for my graduate experience."
Drawing on his dual majors, Ysidron recently presented at the 9th Annual International Conference on Reproducibility and Replicability in Psychology and Experimental Philosophy at University College London, U.K. with his mentor Dr. Andrew Monroe, assistant professor in the department of psychology. The paper Ysidron and Monroe presented, titled "Not so Motivated after all? Belief in free will is not uniquely Influenced by Immoral events," focused on research into free will and morality.
"Working with Dominic over the past two years has revealed him to be an absolutely exceptional researcher and student. He is patient, conscientious, incisive and extremely dedicated," said Monroe. "As a professor and a researcher, I know that much of my success is built upon the hard work and support of our undergraduates. Students like Dominic are what make Appalachian an outsized leader in research."
In the fall, Ysidron will be attending Ohio University to start a doctoral program in clinical health psychology. He will be researching ways that the physical body impacts the psychological state of a patient, as well as conducting research on pain psychology. Primarily, Ysidron will work with patients suffering from fibromyalgia and opioid usage to study the management of pain and the effects of interpersonal trauma on pain resilience.
###
About the Department of Philosophy and Religion
The Department of Philosophy and Religion invites students to explore the world, examine beliefs, understand a diversity of worldviews, and challenge the ideas and values that instruct our lives. The department offers a Bachelor of Arts in philosophy and a Bachelor of Arts in religious studies, as well as a minor in both of these areas. Learn more at https://philrel.appstate.edu.
About the Dr. Wiley F. Smith Department of Psychology
Appalachian's Dr. Wiley F. Smith Department of Psychology serves 900 undergraduate majors seeking the Bachelor of Arts or Bachelor of Science degree in psychology, as well as 80 graduate students in the master's degree programs in clinical psychology, experimental psychology, school psychology, and industrial-organizational psychology and human resource management. Its newly established Doctor of Psychology (Psy.D.) program will begin admitting students in fall 2019. Learn more at https://psych.appstate.edu.
About the College of Arts and Sciences
The College of Arts and Sciences is home to 16 academic departments, two stand-alone academic programs, two centers and one residential college. These units span the humanities and the social, mathematical and natural sciences. The College of Arts and Sciences aims to develop a distinctive identity built upon our university's strengths, traditions and unique location. Our values lie not only in service to the university and local community, but through inspiring, training, educating and sustaining the development of our students as global citizens. There are approximately 5,850 student majors in the college. As the college is also largely responsible for implementing Appalachian's general education curriculum, it is heavily involved in the education of all students at the university, including those pursuing majors in other colleges. Learn more at https://cas.appstate.edu.
By: Johnna Reisner
July 23rd, 2018
BOONE, N.C.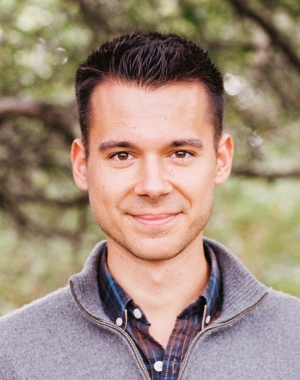 Tags: