Catherine Lattimore, has found a way to combine her interests with her work. While pursuing a degree in mathematical sciences, she learned about the actuarial science degree and found that it combined both her interest in math and business.
The Actuarial Science program at Appalachian State University provides a foundation in mathematics and business. It is a cross-disciplinary field whose practitioners use knowledge from economics, business, finance and mathematics to solve problems involving risk assessment; risk mitigation and management. Actuaries create, maintain and utilize mathematical models to gain insight into these complex problems.
Appalachian was ranked 19th on Value Colleges' 50 Best Value Bachelor's of Actuarial Science Programs list for 2018. Their website highlighted Appalachian's program for its "realistic picture of actuarial science jobs and the demands of real corporate careers," and said, "Appalachian State's reasonable tuition makes it a top choice among actuarial science colleges."
Lattimore has immersed herself in her pursuits of actuarial science in her junior year. She is the co-president of the actuarial science club and a math tutor in the general math lab. Lattimore was recently selected to serve as the Senior Executive Vice President of the Appalachian State Chapter of Gamma Iota Sigma, an international business fraternity for students of insurance, risk management and actuarial sciences. One of Lattimore's favorite memories from her time at Appalachian thus far, comes from an opportunity she had as part of Gamma Iota sigma:
"Through my participation in the Gamma Iota Sigma club, I got to go to the national conference held in Texas this year. The conference allowed us to connect with people from other chapters, listen to speakers who have experience in the field, attend seminars and network with potential employers at a career fair."
Lattimore uses these types of experiences as a chance to learn more about her career and to share that knowledge with others. Dr. Kevin Shirley, Associate Professor in the Department of Mathematical Sciences, recognizes Lattimore's efforts to give back to the program.
"Catherine is an outstanding actuarial science student. She continues to make important contributions to our students' success and the program's success through her tutoring and actuarial science club presentations," said Shirley. "As the co-president of our actuarial science club, she and her fellow club officers, regularly make presentations to the younger students on how to prepare for internship interviews, job fairs and resumes."
This summer Lattimore is working with Lincoln Financial Group in Greensboro as one of 47 interns for the company. This paid internship will give her the opportunity to work at an entry level position for a large insurance company and provide her with hands on experience in her field.
###
About the Department of Mathematical Sciences
The Department of Mathematical Sciences offers undergraduate degrees in actuarial science and mathematics, with concentrations in business, computation, life sciences, physical sciences, secondary teaching and statistics, plus a general, self-designed concentration. The department also offers the Master of Arts in mathematics, with concentrations in college teaching and secondary teaching. Learn more at https://mathsci.appstate.edu
By Johnna Reisner
April 4, 2018
BOONE, N.C.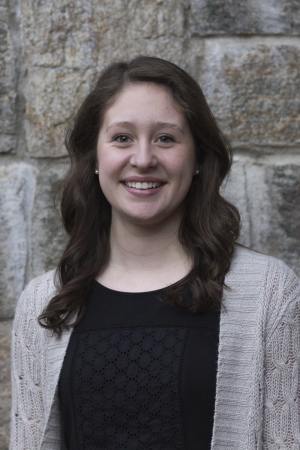 Tags: