Dr. David G. Embrick, associate professor in the Sociology Department and African Studies Institute at the University of Connecticut
Thursday, Feb. 22, 2018
7:30 p.m.
Room 114, Belk Library and Information Commons
Appalachian State University
This talk is free and open to the public, sponsored by the Department of Sociology.
Embrick will address recent battles, both overt and subtle, regarding the removal of confederate statues and other symbols of white supremacy, often assumed as a necessary action if the United States, as a nation, is to move forward in terms of its racist past. On the one hand, some scholars argue that these acts represent a good first step in reclaiming white spaces in both our physical and mental landscapes. Other scholars argue, however, that, like the tip of an iceberg, the battle over the removal of confederate statues is minuscule against the larger foundation of white supremacy. That is, we need to pay more attention to the racial mechanisms present in our institutions and even larger social structures that serve to perpetuate both over and subtle racial discrimination. Our society, as a social system, is rife with various social institutions that serve the same purpose as the confederate statues that plague our parks, offices and other public spaces—to convey the message of white superiority.
Embrick is an Associate professor in the Sociology Department and African Studies Institute at the University of Connecticut. He received his Ph.D. from Texas A&M University and he is a former American Sociological Association Minority Fellow. He is a Past-President of the Southwestern Sociological Association; and current Vice President of the Society for the Study of Social Problems, and President-Elect of the Association for Humanist Sociology.
In addition, Embrick serves as Founding Co-Editor of Sociology of Race and Ethnicity, the newest American Sociological Association (ASA) sponsored journal on Racial and Ethnic Minorities, and he is Associate Editor of Social Problems, the official publication of The Society for the Study of Social Problems by Oxford University Press.
Embrick's research has centered largely on the impact of contemporary forms of racism on people of color. While most of his research is one what he has labeled "diversity ideology" and inequalities in the business world, he has published on race and education, racial micro aggressions, the impact of schools-welfare-and prisons on people of color and issues of sex discrimination. Embrick has published in a number of journals including American Behavioral Scientist, Critical Sociology, Race and Society, Sex Roles, Sociological Forum and Symbolic Interaction, among others. He has been invited to give talks and workshops on diversity, racism in the workplace, and professionalism in over 100 venues, both academic and public.
###
About the Department of Sociology
The Department of Sociology offers a Bachelor of Arts and six Bachelor of Science concentrations (applied research methods; criminology; deviance and law; families and intimate relationships; gerontology; social inequalities; and individually designed, which requires departmental approval). The department also offers minors in sociology and gerontology, plus two online graduate certificates in gerontology and sociology. Learn more at https://soc.appstate.edu.
By Ellen Gwin Burnette
Feb. 8, 2018
BOONE, N.C.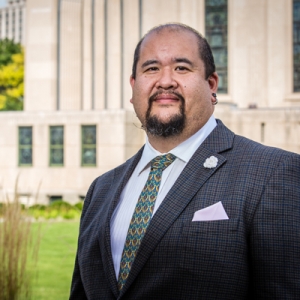 Tags: