Matt Pegram '12 & '14
B.S. Applied Physics
M.S., Engineering Physics, Instrumentation and Automation (PSM)
M.B.A., Master of Business Administration
Job Title: Account Manager
Company: National Instruments
Years at the company: 4 years
Hometown: Winston-Salem, N.C.
Why did you decide to come to Appalachian?
It was a random Tuesday in the fall, I was sitting in my seventh period class in high school and everyone was talking about where they were going to college. I was a senior and I hadn't really thought about it at length. I came home, filled out four different applications and Appalachian was one of them. I really had no clue what I wanted to do. I felt like the expectation was – go to high school, then college, get a job and then you are an adult. College seemed like the next logical step.
What led you to your interest in Physics and Engineering?
In high school I had studied math, but I was really bad at it and totally despised it. Oddly enough, I actually destroyed the Math section on the SAT, so when I came in for my orientation and met with an advisor, she felt like based on my SAT scores I must be interested in Math. "I thought no, I do not want to take any math. I do not know what I want to do with my life yet, but if it involves math, I am not doing it."
In high school, I loved physics and somehow I had not connected that the two go hand in hand. I actually started a different major to avoid math, but I found that in the courses I was taking I wanted to know more, to understand how things worked and how to make them better. In an appropriate technology course, I found myself a lot more interested in why a solar panel works the way it does and how to make it more efficient, and much less interested in the assembly and installation or application level. That led me to physics. I decided to give it a try, even though I knew I had to do math.
Did you have a favorite class or professor? Anyone that made an impression on you?
A classical mechanics class I took resonates the most and that was taught by Dr. Jennifer Burris. I was also president of the Physics and Astronomy (PandA) Club which Dr. Brooke Hester was very involved with as the faculty mentor and she assisted with building demos, interaction and learning. Dr. Burris and Dr. Hester stand out the most from those experiences, but honestly I feel like I could say positive things about any faculty in the department.
It was also unique to view the faculty members that are standing in front of you for three and four hours a week lecturing and grading you as just people and in turn, it was nice as a student to be viewed as a person.
What led you from graduation to your current career?
I was in the right place at the right time and it was about a connection. I actually owe how I got my job to Appalachian. One of our alumni from the department, Josh Brehm worked at National Instruments (NI). As part of the entry level program, Josh was required to assist in recruiting, which for NI usually means traveling to career fairs, events, etc. Josh worked on opening up communication and building a relationship with his alma mater. He reached out to Appalachian and felt that NI could be a great fit for Appalachian graduates and asked for resumes.
My resume was one of the ones sent to him at the time. I got an interview and then I got the job! I moved to Texas for a few years and now I am in Virginia. I did not have to go through a lengthy application or job search process. I got really lucky and I am aware that I was very fortunate, as it does not always work out that way for everyone.
How do you feel your time at Appalachian and your degree(s) prepared you for the workforce and what you are doing today?
I work for National Instruments and we make automated test software and hardware. For example, a cell phone has a bunch of chips in it, and we make the tools that can be used to test those chips. That is a really dumbed down version overview of what it is we do, but might be the most easily relatable. I am an account manager for the company and I interact with around 10 different accounts, spread across Virginia and Washington D.C. area to support them in being successful using our tools, as well as helping expand their user base for our tools.
So to answer your question, how did Appalachian prepare me for this role?
My undergrad degree was a real kick in the rear for me. I was in a classical mechanics class later on in my major in the physics and astronomy department and I was not taking a fully applied approach. I was coasting through, but I was not going above and beyond. I was faced with the decision, either I could keep doing what I was doing or I could bear down, apply myself and do the best possible.
I did the later, beared down, focused and I pulled my grades up and I kept with it. I changed my work ethic and that is the biggest thing I took out of my time at Appalachian, beyond the classroom. I don't know that I use a thing today out of that classical mechanics class, but my work ethic has stayed with me and that has helped carry me to where I am today.
I came back to Appalachian for my M.A. and M.B.A. and I was even more successful in the classroom as a better, more focused student. I completed my two master degrees in two years and a summer.
As far as applied academic skills the graduate degree program in physics prepared me really well for the electronics and instrumentation side of my job. I also have a lot of business conversations with customers about how they can justify and see a return on their investment with our company and that is where my MBA helps.
There are definitely skills I gained through courses, but for me the single biggest thing was the point of change that I made and the work ethic I took on that has carried me through. When I try and work harder, I can do a lot of things and that is cooler than wasting my life away not trying new things or challenging myself.
What would you say is most important for a student, if you were in the position to hire, to bring with them from Appalachian?
I say the biggest thing is a go-getter attitude. I feel fortunate that my job in a lot of ways, came to me, but I also put myself in a position for it. Our company builds a software called LabVIEW and I did an internship one summer, where I built an automated tester out of LabVIEW and at the time Josh Brehm reached out to the department, I was a teaching assistant in the department in the LabVIEW class. So in a lot of ways, I was a logical choice for the department to send my resume to NI.
Often people think, wow, Matt got lucky, when am I going to get lucky? A lot of it can come down to luck and again, I am very grateful for my situation, but also I think people can make their own luck. People can put themselves in the position to be lucky. A lot of times with students still in college, people that are looking for jobs or in the workforce already, I see them waiting for things to happen to them. I think for those that are just asking that question and waiting around for something to happen to them, they are not putting themselves in positions for it to happen.
Any other advice to students - a skill or class to really hone in on and bring with them to the workforce?
Anytime you can work on being better at communication is a valuable thing. Any opportunity you have to present in front of a group of people or to do professional communication via email or over the phone is important. You can be as smart as you want, but if you can't communicate how smart you are, it's not really worth much. A lot of the technical skills I received from Appalachian have been very beneficial, but those soft skills – the ability to work on teams, to present and to communicate effectively have actually been far more important.
My company hires people all the time that do not know anything about our company. They can teach smart people about our products and what to do, but it is a lot harder to teach people how to be personable, likeable and effective as human beings if they are not already.
What do you think is valuable about a liberal arts education and gaining those soft skills you mentioned earlier?
It is part of my job to support customers at N.C. State and V.A. Tech, and again I think you can be as smart, as intelligent as you want, but if you are not capable of clearly communicating, it really isn't worth much. There has to be a way for the general public that are not scientists and engineers to be able to digest the information that scientists and engineers are constantly discussing and discovering. More than ever there is technology everywhere in our lives and the more people can understand the technology, the more productive people can be, but people have to be able to understand it at their level. And if you come at them with ones and zeros, it is going to go over the general public's head.
Who was your biggest supporter and why or how?
I don't think there is anyone that is a bigger Matt Pegram fan than my parents. They were always pulling for me and wanted me to do well from a technical, academic and career development standpoint.
Going into my senior year in undergrad, Dr. Burris was a mentor for me. I had no clue what I wanted to do still and she helped guide me towards graduate school. I worked in her research lab. She was probably a factor in my resume bubbling to the top when that opportunity came about with NI. Dr. Burris was the coach and my parents were the cheerleaders.
Reflecting on your college experience, is there anything that you wish you had done differently in your education or career path?
It is tough for me to say that I would do anything differently. The first three years at Appalachian for me were about the people – making friends and new relationships. The last three years were more about me really focusing and applying myself. I think both are equally as important.
What is a favorite memory from your time at Appalachian?
I can't think of one specific memory that stands out the most, but one thing for me that mattered was that the Physics and Astronomy Department always felt like a community. On the second floor of our building there was a study/lounge room for students and everyone was always there between classes. We would talk, work on homework, share that space day in and day out. I knew everyone in my major. It was a tight knit community, where we had department picnics, cookouts, went skeet shooting, etc. That was one of my favorite things about my experience, it was small enough that it felt like I had a community and a family, with great teacher to student relationships and peer relationships and I still have some of those connections.
What are you most thankful for from your time at Appalachian? What makes you proud to be an alumna?
What makes me proud to be an alumna is that Appalachian gave me a lot during those six years. I take a step back and look at everything that I have in my life and what I am thankful for – I don't think any of it really exists without Appalachian.
I think about the reference we all use in that win over Michigan. It is funny to me that a lot of people don't know about Appalachian and I find that I take on the mindset that, I am Appalachian. I am Appalachian and all the other people out there in my career life especially from Vanderbilt, UT and Texas A&M – they are the Michigans of the world and that is who I am competing against. I get to compete with them every day and that is pretty cool!
At Appalachian I discovered __what I am capable of when I apply myself__.

###
About the Department of Physics and Astronomy
The Department of Physics and Astronomy's curriculum has an applied nature that includes a core of fundamental physics courses and laboratory experiences. The department prepares graduates for a variety of scientific, teaching or engineering professions, as well as future educational endeavors. Learn more at https://physics.appstate.edu.
About Walker College of Business MBA Program
The mission of the MBA Program is to provide educational experiences that prepare our students for life-long learning and professional leadership responsibilities in a dynamic global environment. The flexibility in our program allows each student to receive the best educational experience possible through a full-time program in Boone, N.C., as well as part-time programs in two locations. The MBA program is open to all undergraduate majors, having available online learning modules to help all students quickly meet any required prerequisite knowledge they may need to be successful in our program. Learn more at https://business.appstate.edu/programs/graduate-programs.
April 2, 2019
Ellen Gwin Burnette
BOONE, N.C.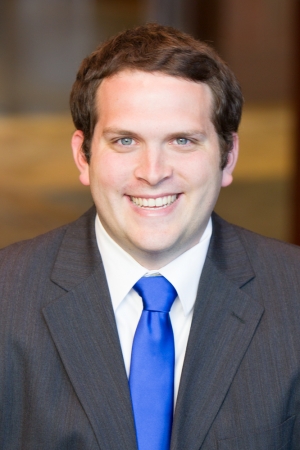 Tags: