Department of Physics and Astronomy Colloquium Series Spring 2021
Friday, January 29, 2021
4 p.m.
Free virtual event hosted in Zoom.
Dr. Kristen Repa, Department of Physics, SUNY Brockport will be giving a colloquium entitled "Put a Spin on it: Tailoring Magnetic Properties for Spintronics Applications."
Have you ever wondered about magnets? What makes them work and why do we care about them so much? We know that they're vital for technology, but how? This talk aims to answer those questions through a case study of spin valve devices made from multilayer thin films of Nickel-Iron-Copper (Py-Cu) alloys.
Email Angela Owen, owenat@appstate.edu or Dr. Sayan Chandra, chandras@appstate.edu for access to the Zoom session.
###
About the Department of Physics and Astronomy
The Department of Physics and Astronomy's curriculum has an applied nature that includes a core of fundamental physics courses and laboratory experiences. The department prepares graduates for a variety of scientific, teaching or engineering professions, as well as future educational endeavors. Learn more at https://physics.appstate.edu.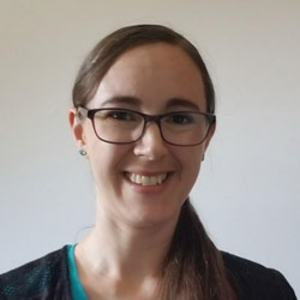 Tags: