Greg Taylor was the first person in North Carolina to be declared innocent of murder after spending 6,149 days (about 17 years) in prison. He will share his life story, as well as his ongoing advocacy for the wrongfully convicted and need for criminal justice reform on Appalachian State University's campus this fall.
Learn about Greg Taylors story in the documentary screening of "In Pursuit of Justice: How Criminal Justice Reform Freed Greg Taylor" in two screenings on campus in the I.G. Greer Auditorium. Screenings will take place on Tuesday, October 8 and Wednesday, October 16 from 7 – 9 p.m.
Additionally, on Tuesday, October 22 at 7 p.m. in the same location, the I.G. Greer Auditorium, Greg Taylor and his lawyer, Chris Mumma, from the N.C. Center on Actual Innocence will give a presentation about their advocacy work for criminal justice reform followed by a question and answer session.
Christine Mumma is the Executive Director of the N.C. Center on Actual Innocence, which represents North Carolina inmates asserting credible claims of innocence. The Center also advocates for criminal justice reform and works with North Carolina law school Innocence Projects® to provide training for future prosecution and defense attorneys.
All three events are open to the public and free of charge. These events are sponsored by Appalachian's Documentary Film Service, University Forum and Appalachian's Common Reading Program. For questions, contact Beth Davison, davisonb@appstate.edu.
###
About Appalachian State University Documentary Film Services
University Documentary Film Services at Appalachian State University teaches, engages in and presents documentary work grounded in collaborative local and global partnerships. Photography, film/video, audio and narrative writing are used to capture and convey memory, life, research, theory and culture. Additionally, the program provides professional consultation to students, faculty and staff engaged in documentary projects; maintains an archive of campus documentary work; hosts workshops for the campus community; and coordinates screenings of both finished and ongoing documentaries produced by Appalachian faculty and staff, as well as visiting professional documentarians. It is a unit within Appalachian's University College. Learn more athttps://doc.appstate.edu.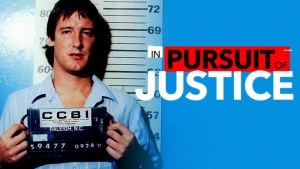 Tags: