As part of their annual "Civil War Speaker Series," The Department of History and the College of Arts and Sciences will host Dr. Jonathan S. Jones, a professor at Virginia Military Institute to give a public lecture entitled "Opium Slavery: Civil War Veterans and Opiate Addiction." The talk will be held in Room 114 of the Belk Library at 6 p.m. Monday, April 4.
Jones earned his Ph.D. at Binghamton University in New York, and his book "Opium Slavery" is under contract at the University of North Carolina Press. He has won several awards for his dissertation and research.
"I've been watching Jonathan's career for a number of years now, and he has proven himself as one the rising stars in the History field, and I'm certain that his study on drug addiction among Civil War veterans will not only open help us better understand the costs and traumas of the Civil War, but will also shed light on the long history of drug epidemics in the United States," says Dr. Judkin Browning, professor and director of Graduate Studies, Department of History.
Jones' first book project, "Opium Slavery: The Civil War, Veterans and America's First Opioid Crisis," investigates opioid addiction among veterans of the U.S. Civil War. His research uncovers how the Civil War sparked an epidemic of drug addiction among the war's survivors—America's first opioid crisis—and investigates the traumatic experiences and personal toll of addiction for veterans and their families.
"The manuscript also explores radical efforts by physicians and the state to stem the tide of the addiction crisis, which rippled throughout American medicine and society. Ultimately, my book reveals that the U.S. has a long, but largely forgotten, history of opioid crises, with troubling parallels between past and present," explained Jones.
"Opium Slavery" has been covered in media outlets including the Washington Post, HISTORY, and NPR. The manuscript is based on Jone's doctoral dissertation, which was awarded the Anne Bailey Dissertation Prize from the Society of Civil War Historians, the inaugural Chancellor Distinguished PhD Graduate Dissertation Award from SUNY and Binghamton University's Distinguished Dissertation Award.
"History has tremendous power to inform public sentiment, and I'm convinced that communicating hard history to public audiences is one of historians' most important jobs, especially in these tumultuous times," said Jones.
For more information on Jones, see https://jonathansjones.net/portfolio/about/.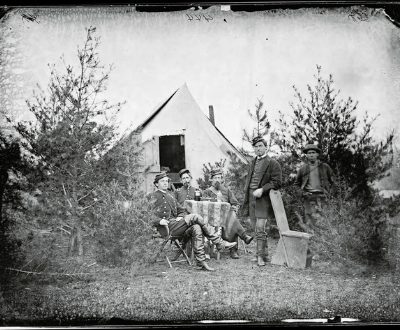 ###
About the Department of History
The Department of History offers a broad curriculum in local, national, regional and world history at both the undergraduate and graduate levels, which encourages history majors to develop a comprehensive approach to human problems. The study of history is an essential part of a liberal arts education and offers valuable preparation for many careers, such as law, journalism, public history, public service and business, as well as in teaching and the advanced discipline of history. Learn more at https://history.appstate.edu.