"Climate Change on Canada's Highest Peak" with Alison Criscitiello
Friday, November 10, 2023, at 7:30 p.m.
Schaefer Center for the Performing Arts
BOONE, N.C. — Dr. Alison Criscitiello, a renowned National Geographic Explorer, glaciologist and mountaineer, will transport audience members to Canada's icy peaks during a keynote presentation on Friday, Nov. 10, at 7:30 p.m. at Appalachian State University's Schaefer Center for the Performing Arts.
At the free event, Criscitiello will delve into her remarkable and arduous 2022 expedition to the highest reaches of Mount Logan, Canada's tallest peak at 19,551 feet in elevation. There, her team drilled into the depths of the mountain to extract a 1,073-foot-deep high-altitude ice core from a massive glacier. Scientists believe that tens of thousands of years' worth of climate data are locked deep within the unique glacial ice conditions atop Logan's high plateau — an important perspective on past climate that could help predict future change.
Battling temperatures as low as –40 °F, extreme altitude and other intense weather conditions, Criscitiello and her team of six high-alpine scientists ascended the mountain and spent two weeks at the summit plateau. The ice core they retrieved may be the longest climate record in the North Pacific, and the oldest non-polar ice on earth.
Criscitiello is an assistant professor and the director of the Canadian Ice Core Lab at the University of Alberta. In 2010, she led the first all-women's ascent of Lingsarmo, a 22,818-foot peak in the Indian Himalayas. Her Borderski expedition along Tajikistan's borders with Afghanistan, China, and Kyrgyzstan in 2015 was supported by the American Alpine Club's Lara-Karena Bitenieks Kellogg Memorial Conservation Grant and Scott Fisher Memorial Conservation Grant. She has received three American Alpine Club climbing awards, the John Lauchlan Memorial Award and the Mugs Stump Alpine Climbing Award.
Criscitiello is also passionate about supporting and mentoring the next generation of female mountaineers and scientists. In 2015, she co-founded Girls* on Ice Canada, offering students tuition-free summer scientific wilderness expeditions to some of Canada's most remote alpine places.
"While it's incredibly rewarding (and challenging) to ascend these mountains and glean insights on past, present and future climate patterns, it is even more fulfilling to teach and learn from the next generation who will eventually be leading this work," Criscitiello said.
Criscitiello's expedition to Mount Logan and subsequent ice core research are supported by the National Geographic Society and Rolex as part of their Perpetual Planet Expeditions program.
Following her presentation, Dr. Baker Perry — National Geographic Explorer, App State professor of geography and a senior scholar with App State's Research Institute for Environment, Energy and Economics — will join Criscitiello on stage to facilitate a moderated Q&A with questions submitted by App State students.
"We are absolutely thrilled to welcome Dr. Criscitiello to our campus," Perry said. "Her work continues to push the boundaries of exploration and scientific discovery in the most extreme environments on the planet. She also serves as an incredible inspiration to younger generations — especially girls and young women interested in STEM and outdoor pursuits."
The event is sponsored by App State's College of Arts & Sciences, Office of Sustainability, Honors College, Department of Geography & Planning and Department of Geological & Environmental Sciences. The Schaefer Center for the Performing Arts is located at 733 Rivers Street in Boone.
###
About the College of Arts and Sciences
The College of Arts and Sciences (CAS) at Appalachian State University is home to 17 academic departments, two centers and one residential college. These units span the humanities and the social, mathematical and natural sciences. CAS aims to develop a distinctive identity built upon our university's strengths, traditions and unique location. The college's values lie not only in service to the university and local community, but through inspiring, training, educating and sustaining the development of its students as global citizens. More than 6,400 student majors are enrolled in the college. As the college is also largely responsible for implementing App State's general education curriculum, it is heavily involved in the education of all students at the university, including those pursuing majors in other colleges. Learn more at https://cas.appstate.edu.
About the Honors College
More than 500 students are enrolled in Appalachian State University's Honors College, which serves a diverse group of high-achieving, high-potential, highly motivated students from all majors. The Honors College helps students develop independent and creative thinking and high-level research skills; promotes interdisciplinary inquiry; and nurtures cultured and caring exchanges of ideas. The college's enhanced academic experience prepares students for success in graduate or professional school and for leadership roles in their lives, communities and careers. Learn more at https://honors.appstate.edu.
About Sustainability at Appalachian
Appalachian State University's leadership in sustainability is known nationally. The university's holistic, three-branched approach considers sustainability economically, environmentally and equitably in relationship to the planet's co-inhabitants. The university is an active steward of the state's interconnected financial, cultural and natural resources and challenges students and others think critically and creatively about sustainability and what it means from the smallest individual action to the most broad-based applications. The university offers both undergraduate and graduate academic degree programs that focus on sustainability. In addition, 100 percent of Appalachian's academic departments offer at least one sustainability course or course that includes sustainability, and all students graduate from programs that have adopted at least one sustainability learning outcome. Learn more at https://appstate.edu/sustainability.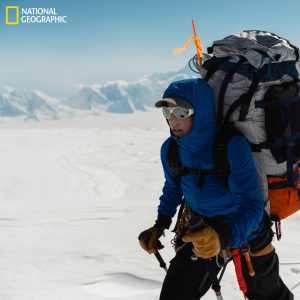 Tags: