Friday, October 16, 2020
3 p.m.
Virtual Event, part of the Departmental Colloquium Series
This event is free and open to the public.
Passionate about Data Science, Inclusion & Diversity and Professional Development, Anqi Zou currently supports Talent Development & Engagement for the Enterprise Data Office at Truist Bank, the sixth-largest commercial bank in the U.S. As part of her job, Zou manages the Data Science Accelerator Program (DSAP), an 18-month rotational program, as well as a 10-week summer internship program.
Prior to her current role, Zou had a career in Quantitative Analytics at Wells Fargo and Bank of America, across Corporate Treasury, Corporate Investments and Risk Management. Now Zou leads University Partnership strategy for the Data & Analytics organizations at her company, supports Learning and Development for 1,500+ teammates and hosts an internal forum with monthly knowledge and best practice sharing events.
Outside of work, Zou is an active volunteer in her community, sitting on multiple non-profit boards and advocating for data science for community services. Zou graduated from Georgia Institute of Technology with an M.S. in Computational Science & Engineering and obtained her Bachelor's degree from Wake Forest University, double majoring in Mathematical Business and Computer Science. She enjoys cooking and hosting potlucks where guests from all walks of life celebrate their similarities and differences over food.
To participate in this event, email Dr. Quinn Morris, morrisqa@appstate.edu or Dr. Kristen Roland, rolandke@appstate.edu to receive the zoom link. All Math Colloquium Series takes last from 3-4 p.m., EST, virtually this semester via Zoom. Recordings are available via Youtube after the talk. For future sessions, visit: https://mathsci.appstate.edu/activities-outreach/department-colloquia for more information.
###
About the Department of Mathematical Sciences
The Department of Mathematical Sciences offers undergraduate degrees in actuarial science and mathematics, with concentrations in business, computation, life sciences, physical sciences, secondary teaching and statistics, plus a general, self-designed concentration. The department also offers the Master of Arts in mathematics, with concentrations in college teaching and secondary teaching. Learn more at https://mathsci.appstate.edu.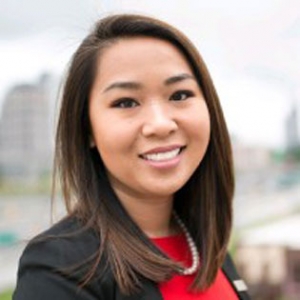 Tags: