"John Brown's Children: The Long Reach of the Civil War"
Bonnie Laughlin-Schultz, Eastern Illinois University
Belk Library and Information Commons, Room 114
Monday, April 16, 2018
6 p.m.
This event is free and open to the public
Two years before the start of the Civil War, John Brown led an unsuccessful raid on Harpers Ferry in hopes of sparking a general slave revolt. The raid on Harpers Ferry and the resulting execution of Brown was a major turning point in the American abolitionist movement, causing many peaceful abolitionists to accept more militant measures to push for the end of slavery.
Dr. Bonnie Laughlin-Schultz is an Associate Professor in the Department of History at Eastern Illinois University in Charleston, IL. Laughlin-Schultz is a historian of the 19th century United States and specializes in American women's history. Her first book, "The Tie That Bound Us: The Women of John Brown's Family and the Legacy of Radical Abolitionism," was published in 2013 and was named a Kansas Notable Book in 2014.
Currently, she is working on a project about 19th century women's rights reformers and the intersections of their ideology about women's rights and citizenship with their experiences of motherhood.
This event is part of the Civil War Speaker Series in the Department of History, housed in the College of Arts and Sciences at Appalachian State University. The department designed the Civil War Speaker Series for scholars to give presentations on different aspects of the Civil War, helping the general public and campus community view and understand the conflict through new prisms.
This event is co-sponsored by the Department of History and the College of Arts and Sciences. For questions, contact Dr. Judkin Browning, Department of History at browningjj@appstate.edu.
###
About the Department of History
The Department of History offers a broad curriculum in local, national, regional and world history at both the undergraduate and graduate levels, which encourages history majors to develop a comprehensive approach to human problems. The study of history is an essential part of a liberal arts education and offers valuable preparation for many careers, such as law, journalism, public history, public service and business, as well as in teaching and the advanced discipline of history. Learn more at https://history.appstate.edu.
By Ellen Gwin Burnette
April 9, 2018
BOONE, N.C.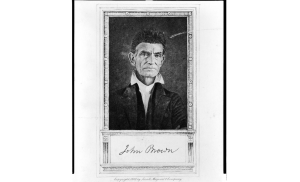 Tags: