Tuesday, March 13, 2018 from 6 – 8 p.m.
Turchin Center Lecture Hall, 423 West King Street
Tyler Norman, founding member of the Common Ground Collective and current co-founder and co-director of Mutual Aid Disaster Relief (MADRelief).
This event is free and open to the public.
Please join us for a special evening presentation from Mutual Aid Disaster Relief, "Giving Our Best, Ready For The Worst: Community Organizing as Disaster Preparedness." This event is sponsored by the Reich College of Education and the College of Arts and Sciences, as well as the departments of: Anthropology, Geography and Planning, Philosophy and Religion and Sustainable Development.
Tyler Norman was a founding member of the Common Ground Collective, where he spent over a year organizing and learning about "Solidarity Not Charity" in New Orleans after Hurricane Katrina. He has studied, created and shared innovative popular education techniques during nearly 10 years working with the Beehive Design Collective, organizing tours and sharing educational artworks at hundreds of schools, colleges and community centers all over U.S. and Canada, as well as a variety of presentations and collaborative art workshops in Mexico, India, Bangladesh, Spain, France, Germany, Denmark, Netherlands, Poland, Slovakia and Bosnia and Herzegovina.
Recently, Tyler worked with Brigada Hormiga in Jojutla, Morelos, México, one of the cities most damaged by the September 19, 2017 earthquake. He is a co-founder and co-director of Mutual Aid Disaster Relief (MADRelief) and is currently leading the "Building the Movement for Mutual Aid" Training Tour.
###
What is Mutual Aid Disaster Relief (MADRelief)?
Mutual Aid Disaster Relief (MADRelief) envisions a new form of humanitarian aid, one that is participatory and empowering, that exemplifies the principle of "Solidarity, Not Charity." Built upon networks developed within Common Ground Relief, Occupy Sandy, the Standing Rock Water Protectors and the long history of diverse grassroots movements fighting for justice all around the country, MADRelief is a new grassroots network that facilitates inter-community direct action disaster response and community-controlled crisis management. The time is right for developing and training a standing network of organizers and volunteers, continually growing in size and efficacy, which will be at-the-ready to respond to natural and unnatural disasters – from hurricanes to hate rallies, from mudslides to mine waste spills – and to help survivors, especially those in marginalized communities, to restore their homes, to build their power, to thrive through cooperation and to vision a more sustainable future.
About the College of Arts & Sciences
The College of Arts & Sciences at Appalachian State University is home to 16 academic departments, two academic programs, two centers and one residential college spanning the humanities and the social, mathematical and natural sciences. As a model twenty-first century, nationally recognized core college, the College of Arts and Sciences (CAS) at Appalachian State University combines the best characteristics of liberal arts and research institutions in both its teaching and scholarship. In doing so, the college is committed to recruiting, supporting and retaining high quality and diverse faculty in order to produce the highest levels of instruction and scholarship, and to attract, educate and graduate outstanding students. The College of Arts and Sciences aims to develop a distinctive identity built upon our university's strengths, traditions and unique location. Our value lies not only in service to the university and local community, but through inspiring, training, educating and sustaining the development of our students as world citizens.
About the Reich College of Education
Appalachian offers one of the largest undergraduate teacher preparation programs in North Carolina, graduating about 500 teachers a year. The Reich College of Education enrolls approximately 2,400 students in its bachelor's, master's, education specialist and doctoral degree programs. With so many teacher education graduates working in the state, there is at least one RCOE graduate teaching in every county in North Carolina.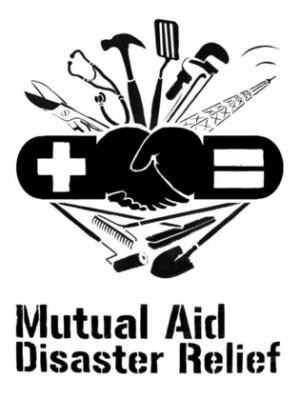 Tags: