The Role of Environmental Racism in Amplifying Health Inequities in
Minority and Underserved Communities
With Dr. Dee Jordan
Thursday, April 8, 2021
3:30 p.m.
Virtual event Via Zoom
Dr. Dee Jordan will be delivering a lecture that focuses on the effects that environmental factors have within communities and the impact that it has on the wellbeing of residents.
Jordan is a postdoctoral researcher with the Department of Global Health and Medicine at Harvard Medical School, and is also the recipient of the 2020 American Association of Geographers Enhancing Diversity Award.
This lecture will dive into the effects that physical determinants such as exposure to environmental pollution, toxic substances and other physical hazards have on health due to the interplay of humans and the built environment. This intersection can result in negative health outcomes for residents. Health inequities among minority and underserved communities are amplified by the onset of policies and practices such as locally unwanted land uses underpinned by environmental racism.
This event is sponsored by The Department of Geography and Planning, housed in the College of Arts and Sciences and is part of their 2021 spring speaker series.
To attend this event, email Lauren Anderson, andersenlm@appstate.edu for zoom sign-in information.
###
About the Department of Geography and Planning
The Department of Geography and Planning promotes the understanding of the spatial dimensions of human behavior within the physical and cultural systems of the earth, and the role of planning in achieving improvement in those systems. The department offers degrees in geography and in community and regional planning. Learn more at https://geo.appstate.edu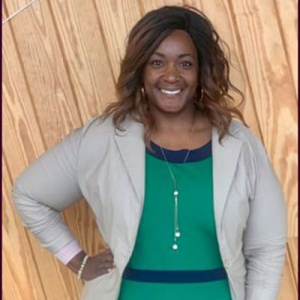 Tags: