Each month, the Appalachian State University College of Arts and Sciences (CAS) randomly selects one staff member to be featured in a staff spotlight on our website and social media accounts and to receive a small gift in recognition of their service to the College.
---
Mindy Cook
Administrative Support Associate
Department of Physics and Astronomy
Mindy Cook joined the Department of Physics and Astronomy as the Administrative Support Associate in 2022. She graduated with a Bachelor of Science in Dance from Lees-McRae College.
"My main responsibilities are answering questions that students or faculty may have for our department, organizing our student employees, submitting student permits as instructed by faculty members, keeping track of faculty travel in Chrome River, reserving rooms in Garwood Hall for meetings or make-up exams,and generally assisting the faculty in any way they may need," explained Cook.
When asked about her favorite parts of her job, Cook responded that she enjoys getting to know the faculty members in Physics and Astronomy, as well as working with the office student employees.
Outside of work, Mindy enjoys spending time with her family and friends. "I love to read a variety of books. I enjoy listening to audiobooks while traveling for StarLand Productions, which I co-own with 4 other women," she explained. "I am also an avid soccer mom!"
###
About the Department of Physics and Astronomy
The Department of Physics and Astronomy's curriculum has an applied nature that includes a core of fundamental physics courses and laboratory experiences. The department prepares graduates for a variety of scientific, teaching or engineering professions, as well as future educational endeavors. Learn more at https://physics.appstate.edu.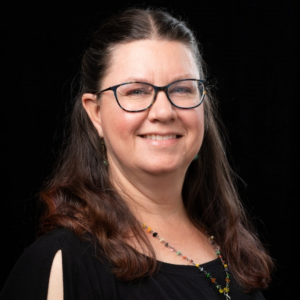 Tags: