Dr. Kathryn Kirpatrick, Department of English professor at Appalachian State University
Monday, Nov. 11, 2019
5 p.m.
Plemmons Student Union 169
Parking Information
Campus Map
This talk is free and open to the public.
Professor Kathryn Kirpatrick will be reading from her new collected work of poetry, "The Fisher Queen: New & Selected Poems." Drawing together poems from six award-winning collections, Kirkpatrick introduces the best of her poetry with the voice of the Fisher Queen, the otherworldly spouse of the Fisher King. These poems explore the multiple exiles of living in a woman's body; traversing boundaries of region, nation and class; and confronting human violations of the natural world. Moving between the quotidian and the mythic, Kirkpatrick's multi-voiced lyrics constitute a powerful quest.
Kirkpatrick holds a Ph.D. in Interdisciplinary Studies from Emory University, where she received an Academy of American Poets poetry prize. She teaches classes in Literature and the Environment, Poetry and Poetics, Animals and Literature, and Irish Literature and Culture. In 2016-17 she helped found, with other faculty, an Animal Studies minor in the College of Arts and Sciences.
Three of her poetry collections have won the N.C. Poetry Society's Brockman-Campbell award, one having received the Roanoke-Chowan Poetry Prize from the N.C. Literary and Historical Association. Another of Kirpatrick's books was a finalist for the Southern Book Prize poetry award from the Southern Book Prize Alliance (SIBA). "The Fisher Queen: New & Selected Poems" is the 2018 winner of the Roanoke-Chowan Poetry Prize, the second time she has won this N.C. poetry award.
This event is sponsored by the Appalachian State University Bookstore and presented by the Appalachian State University Student Book Club.
If you would like more information, contact Trixie Wilkie at 828-265-8601 or wilkiete@appstate.edu.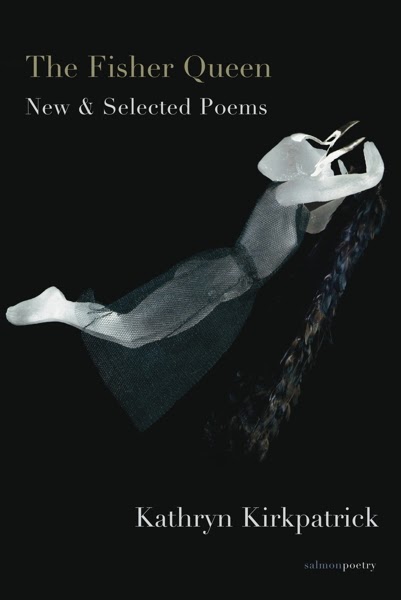 Book jacket of Kathryn Kirkpatrick's "The Fisher Queen" New and Selected Poems" (2019). Image provided.


###
About the University Bookstore
The primary mission of the University Bookstore is to provide students and their families, faculty, staff, and alumni, with goods and services to support the educational goals of the institution. Additionally, the bookstore's purpose is to generate funds to support student scholarships. This is accomplished by offering a variety of products from socially and environmentally responsible sources. Learn more at https://bookstore.appstate.edu/
About the Department of English
The Department of English at Appalachian State University is committed to outstanding work in the classroom, the support and mentorship of students, and a dynamic engagement with culture, history, language, theory and literature. The department offers master's degrees in English and rhetoric and composition, as well as undergraduate degrees in literary studies, film studies, creative writing, professional writing and English education. Learn more at https://english.appstate.edu.
By Barclay Ann Blankenship
Nov. 7, 2019
BOONE, N.C.