Department of Cultural, Gender and Global Studies Interdisciplinary Brown Bag Series introduces Spring 2019 line-up.
All talks will take place in the Roan Mountain Room (122), Plemmons Student Union from 12-1 p.m.
These events are free and open to the public
Interdisciplinary Brown Bag: Joseph Bathanti, "Real Work"
"Real Work"
Wednesday, Feb. 6, 2019
Joseph Bathanti, Professor of English, McFarlane Family Distinguished Professor in Interdisciplinary Education and Watauga Residential College Writer-in-Residence
Bathanti, who holds the position of writer-in-residence in the Watauga Residential College, teaches as an affiliate faculty member in the Appalachian studies program. He was appointed North Carolina's seventh poet laureate in 2012-14 and was the 2016 recipient of the North Carolina Award in Literature, the state's highest civilian honor. Additionally, Bathanti served as the writer-in-residence for the Charles George Veterans Affairs Medical Center in Asheville. He will be featured as part of the North Carolina Arts Council's 50th anniversary celebration in Raleigh this year as one of the "50 for 50"" artists. He is the author of 17 books spanning the literary genres of short stories, poetry, fiction and nonfiction.
"Rethinking Digital Affordances: Agents, Action & Information"
Wednesday, March 20, 2019
Mark Nunes, Professor of Interdisciplinary Studies and Department Chair of CGG
Nunes ongoing research focuses on the cultural impact of new media on contemporary society. He is the author of Cyberspaces of Everyday Life (Minnesota, 2006), which explores how the Internet restructures our everyday experience of the public and the private, and the local and the global. He is also editor of and contributing author for a collection of essays entitled Error: Glitch, Noise, and Jam in New Media Cultures (Continuum, 2011), which examines how the concepts of "noise" and "error" structure modes of cultural resistance in a network society. He has written a number of articles in the field of new media studies, including "Ecstatic Updates: Facebook, Identity, and the Fractal Subject" in New Visualities, New Technologies (Ashgate, 2013), "Abusing the Media: Viral Validity in a Republic of Spam." in Transgression 2.0 (Continuum, 2012), "Distributed Terror and the Ordering of Networked Social Space," M/C Journal 7.6 (January 2005) and "Baudrillard in Cyberspace: Internet, Virtuality, and Postmodernity," Style 29 (1995).
"Dog Boys and Dog Men: Literary Representations of Russian Street Dogs"
Wednesday, April 10, 2019
Jeanne Dubino, Professor of Global Studies
Dubino is a professor of English and a member of the Global, Women's, Interdisciplinary and Honors faculties on the campus of Appalachian. She has taught classes in nineteenth- and twentieth-century British, postcolonial and travel literatures; and in Women's, Global and Animal Studies.
Some of her most recent publications include the edited volume Virginia Woolf and the Literary Marketplace (Palgrave, 2010) and the co-edited Twenty-first-Century Approaches to Virginia Woolf (Edinburgh University Press, forthcoming) and essays on Woolf and travel, and Woolf and animal studies. She is currently co-editing volumes entitled "Animals in Culture: Modern Modes of Representation" and "The Politics of Travel."
###
About the Department of Cultural, Gender and Global Studies
The Department of Cultural, Gender and Global Studies offers degrees in global studies, interdisciplinary studies, and gender, women's and sexuality studies. The department is also home to Watauga Residential College, an interdisciplinary, alternative general education program. The department promotes creative and imaginative engagement in cross-disciplinary investigation of complex systems and problems. Learn more at https://cgg.appstate.edu.
About the Watauga Residential College at Appalachian
The Watauga Residential College is a specialized academic program where classes are discussion-based seminars that allow students to pursue topics of interest to them within the context of the class. This program provides an unusual opportunity for students to become engaged in learning at a deep level through class discussions and research projects. Watauga classes are interdisciplinary and this approach to learning requires students to integrate knowledge from a variety of disciplines to gain a complete perspective on a topic.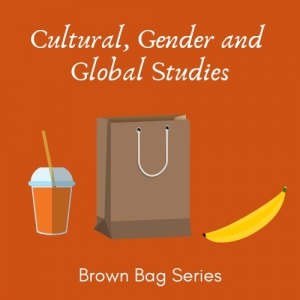 Tags: