On Thursday, April 19, 2018, nationally renowned comic book writer and artist Hope Larson will visit Bethel Elementary School and Appalachian State University.
Hope Larson is the New York Times bestselling author of numerous graphic novels, notably her graphic novel adaptation of Madeleine L'Engle's "A Wrinkle in Time" (Farrar, Straus and Giroux), her illustrated version of L'Engel's tale "Intergalactic P.S. 3" and her stand-alone graphic novels "Chiggers" and "Mercury." She also writes the "Batgirl" monthly for DC Comics and the "Goldie Vance" series for BOOM! Studios. Her short comics have been featured on the Op-Ed page of the New York Times and in several anthologies, including "Flight." She has been nominated for cartooning awards in the U.S., Canada and Europe, and is the recipient of two Eisner Awards and an Ignatz Award from the Small Press Expo. She holds a BFA from The School of Art Institute of Chicago.
Larson will begin her visit by speaking about her graphic novel adaptation of Madeleine L'Enge's novel "A Wrinkle in Time" at a comicon style event being held at Bethel Elementary school. The event is organized by Bethel English Language Arts and Social Studies teacher Adrienne Stumb and Appalachian professors Dr. Beth Frye, Reading Education and Special Education and Dr. Craig Fischer, Department of English. Adrienne Stumb appreciates the support Bethel has received from Appalachian. As an alumni of the department of English, she has maintained a relationship with campus through her partnering outreach efforts.
"We are fortunate to have this sort of partnership with the university. Students benefit from the knowledge from a range of experts in reading in all of its many forms" Stumb notes. Frye adds, "When Appalachian and Watauga County Schools come together to facilitate these cross-curricular explorations, we provide our students with first-hand experiences and opportunities for enhanced learning."
Although the morning comicon is only for Bethel students and staff, Larson will be the focus of two afternoon events on Appalachian's campus that are both free and open to the public. At 2 p.m Larson will join Fischer's class in Sanford Hall, room 205, to discuss her career. Fischer is enthusiastic about hosting Larson in class: "I'm overjoyed that my students will have a chance to chat with a cartoonist as accomplished and articulate as Hope Larson—there's no better way for them to learn about the process of becoming a working artist."
Immediately following this talk, Larson will sign copies of her comics and graphic novels at the University Bookstore from 3:30-4:30 p.m. All of Larson's previously published books will be available for purchase, alongside advance copies of her newest graphic novel "All Summer Long," which will be released by Macmillan in early May.
Larson's visit is sponsored by Bethel Elementary School, Appalachian's College of Arts and Sciences, the Reich College of Education, the Department of English and the Department of Reading Education and Special Education. For more information, contact Craig Fischer, (828) 262-2325 or fischerCJ@appstate.edu.
###
About the Department of English
The Department of English at Appalachian State University is committed to outstanding work in the classroom, the support and mentorship of students, and a dynamic engagement with culture, history, language, theory and literature. The department offers master's degrees in English and rhetoric and composition, as well as undergraduate degrees in literary studies, film studies, creative writing, professional writing and English education. Learn more at https://english.appstate.edu.
About the Department of Reading Education and Special Education
The Department of Reading Education and Special Education offers innovative programs focusing on all facets of reading, writing, language arts and specific areas of special education. The Anderson Reading Clinic provides direct services to children with reading disabilities. Learn more at https://rese.appstate.edu.
About the College of Arts and Sciences
The College of Arts and Sciences is home to 16 academic departments, two stand-alone academic programs, two centers and one residential college. These units span the humanities and the social, mathematical and natural sciences. The College of Arts and Sciences aims to develop a distinctive identity built upon our university's strengths, traditions and unique location. Our values lie not only in service to the university and local community, but through inspiring, training, educating and sustaining the development of our students as global citizens. There are approximately 5,850 student majors in the college. As the college is also largely responsible for implementing Appalachian's general education curriculum, it is heavily involved in the education of all students at the university, including those pursuing majors in other colleges. Learn more at https://cas.appstate.edu.
About College of Education
Appalachian offers one of the largest undergraduate teacher preparation programs in North Carolina, graduating about 500 teachers a year. The Reich College of Education enrolls approximately 2,400 students in its bachelor's, master's, education specialist and doctoral degree programs. With so many teacher education graduates working in the state, there is at least one RCOE graduate teaching in every county in North Carolina. Learn more at https://rcoe.appstate.edu/
By Craig Fischer and Ellen Gwin Burnette
April 13, 2018
BOONE, N.C.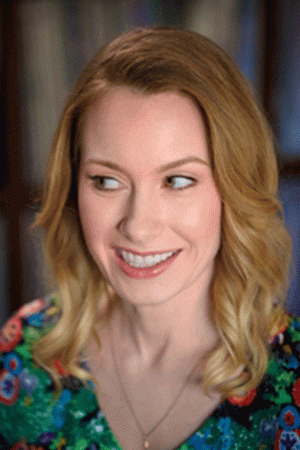 Tags: