On Monday, April 24, 2017 nationally renowned cartoonist Keith Knight will visit Appalachian State University. While on campus, Knight will be the focus of two events that are free and open to the public.
The first event is "Fear of a Black Magic Marker: Cartooning as Art and Practice," where Knight will speak about his career as a comics artist with English professor Craig Fischer. This interview will take place at 2 p.m. in Tater Hill, Room 155 in the Plemmons Student Union.
At 7 p.m. on April 24, Knight will present "They Shoot Black People, Don't They?" an eye-opening comic strip presentation on twenty years of police brutality on people of color. This presentation will be held at the Gordon Gathering Hall in the Reich College of Education Building. Immediately following the presentation there will be a reception and book signing in the Multicultural Center in the Plemmons Student Union.
Keith Knight is a rapper, a social activist and one of the funniest and most highly regarded cartoonists in America. He is the creator of three popular comic strips: "The Knight Life," "(th)ink," and "The K Chronicles." For nearly two decades, this multi-award-winning artist has brought the funny to the funny pages with a uniquely personal style that's a cross between "Calvin and Hobbes" and underground comix.
Knight's comic musings have garnered accolades and stirred controversies, prompting the NAACP to recognize him as a 2015 History Maker, and CNN to tap him to grade America on its progress concerning issues of race. His art has appeared in various publications worldwide, including The Washington Post, Daily Kos, The San Francisco Chronicle, Medium.com, Ebony, ESPN magazine, L.A. Weekly, MAD magazine, and The Funny Times. Knight was a Guest of Honor at the 2016 Comic Con International in San Diego, and he is currently finishing up his first long-form graphic novel, "I Was a Teenage Michael Jackson Impersonator!"
Knight has performed "They Shoot Black People, Don't They," a slideshow on police brutality at college campuses, comedy clubs, libraries, churches, art spaces and community centers worldwide. "Expect a painfully funny update on the state of race in America," says professor Craig Fischer.
Knight's visit is sponsored by the Children's Literature Symposium, the College of Arts and Sciences, the Department of English, Multicultural Student Development, the Reich College of Education, and the Richard T. Barker Friends of the University Library. For more information, contact Craig Fischer, (828) 262-2325 or FischerCJ@appstate.edu.
###
About the Children's Literature Symposium
The symposium is designed to provide current teachers, librarians and education majors ways to use reading, creative writing and storytelling to excite their students about social studies, history and other areas. The Children's Literature Symposium is a biannual event organized by the Belk Library and Information Commons.
About the College of Education
Appalachian offers one of the largest undergraduate teacher preparation programs in North Carolina, graduating about 500 teachers a year. The Reich College of Education enrolls approximately 2,400 students in its bachelor's, master's, education specialist and doctoral degree programs. With so many teacher education graduates working in the state, there is at least one RCOE graduate teaching in every county in North Carolina.
About the College of Arts and Sciences
The College of Arts and Sciences is home to 16 academic departments, three stand-alone programs, two centers and one residential college. These units span the humanities, social sciences, and the mathematical and natural sciences. The College of Arts and Sciences aims to develop a distinctive identity built upon our university's strengths, traditions and unique location. Our values lie not only in service to the university and local community, but through inspiring, training, educating and sustaining the development of our students as global citizens. There are approximately 5,850 student majors in the college. As the college is also largely responsible for implementing Appalachian's general education curriculum, it is heavily involved in the education of all students at the university, including those pursuing majors in other colleges.
About Appalachian State University
Appalachian State University, in North Carolina's Blue Ridge Mountains, prepares students to lead purposeful lives as global citizens who understand and engage their responsibilities in creating a sustainable future for all. The transformational Appalachian experience promotes a spirit of inclusion that brings people together in inspiring ways to acquire and create knowledge, to grow holistically, to act with passion and determination, and embrace diversity and difference. As one of 17 campuses in the University of North Carolina system, Appalachian enrolls about 18,000 students, has a low student-to-faculty ratio and offers more than 150 undergraduate and graduate majors.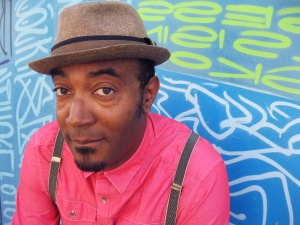 Tags: