The Center for Appalachian Studies at Appalachian State University will host a campus-wide Black Mountain College Semester (BMCS) project for the spring semester of 2018. The Center would like to invite applications for a Teaching Fellowship program for the 2017-2018 academic year, which is linked to the BMCS project.
Teaching fellows will work with students in their respective classrooms to create digital content related to Black Mountain College. Applicants are not required to have a background on Black Mountain College to be competitive. Up to 10 fellowships will be awarded, including a $500 teaching stipend and up to $250 for project costs.
Black Mountain College Semester at Appalachian will address the unexplored theme of "Place" in the legacy of the college through three interrelated projects: a multi-sited exhibition series, a peer-reviewed publication and a multipurpose digital timeline.
Black Mountain College (1933-1957) was located near Asheville, N.C. and was an early leader of progressive, experimental education in the twentieth century.
During its existence, many of the nation's greatest thinkers and artists were in residence or paid visits to Black Mountain College: Anni Albers, Josef Albers, John Cage, Merce Cunningham, John Dewey, Albert Einstein, Aldous Huxley, Willem de Kooning, Buckminster Fuller, Paul Goodman, Langston Hughes, Zora Neale Hurston, Franz Kline, Jacob Lawrence, Henry Miller, Robert Motherwell, Charles Olson, Arthur Penn, Francine du Plessix-Gray, Robert Rauschenburg, Aaron Siskind and countless others.
Scholarly and public interest in the college is at an all-time high. During its operation, faculty and students adapted to the varied impacts of immigration, economic instability, war, racial integration and gender equality. Throughout its existence, Black Mountain College explored non-hierarchical and collaborative learning strategies grounded in a holistic model of sustainability and environmental stewardship.
In short, Black Mountain College promoted many of the same values upheld by Appalachian State University today: learning by doing, collaborative education, intellectual creativity and education for social justice and democracy.
The Black Mountain College Teaching Fellowship program will be a vital component of this semester long project. Up to 10 faculty will be selected to develop content for the project's digital timeline during the 2017-2018 academic year. Awardees will coordinate with the project team in the fall of 2017 to identify content and resource needs for individual projects, including support for multimedia proposals. Awardees will integrate their projects into their spring 2018 curricula, which will coincide with the publication and exhibitions.
The digital timeline will be divided into eras that examine prominent contributors and activities at Black Mountain College in the wider contexts of the social, historical, economic and artistic events within each period. The core project team will develop a common narrative, including multimedia assets, that will connect these periods together.
Collectively, the content will serve as an interactive resource for visitors to five partnering museums and in North Carolina's K-12 classrooms.
Proposals are welcomed from across campus disciplines and colleges, and from undergraduate or graduate classrooms. The project's place-based approach means that fellowship contributors can add depth and context to our understanding of Black Mountain College in areas of faculty expertise.
The Center for Appalachian Studies and Watauga Residential College are partnering to offer two introductory meetings about Black Mountain College and BMCS to familiarize faculty with the project on August 30 and September 8, 2017.
There are two submission deadlines to participate in the BMCS project. The first round of proposals will be due July 31, 2017 by 5 p.m. The second round of proposals, which will follow fall information sessions, will be due on Sept. 22, 2017 by 5 p.m.
Please contact Dr. Billy Schumann, Director for the Center for Appalachian Studies with questions, feedback or to submit an application at schumannwr@appstate.edu.
###
By Ellen Gwin Burnette
July 3, 2017
Boone, N.C.
About the Center for Appalachian Studies
The Center for Appalachian Studies promotes public programs, community collaboration, civic engagement and scholarship on the Appalachian region. The center is committed to building healthy communities and deepening knowledge of Appalachia's past, present and future through community-based research and engagement.
About the College of Arts and Sciences
The College of Arts and Sciences is home to 16 academic departments, two stand-alone academic programs, two centers and one residential college. These units span the humanities, social sciences, and the mathematical and natural sciences. The College of Arts and Sciences aims to develop a distinctive identity built upon our university's strengths, traditions and unique location. Our values lie not only in service to the university and local community, but through inspiring, training, educating and sustaining the development of our students as global citizens. There are approximately 5,850 student majors in the college. As the college is also largely responsible for implementing Appalachian's general education curriculum, it is heavily involved in the education of all students at the university, including those pursuing majors in other colleges. Learn more at cas.appstate.edu
About Appalachian State University
Appalachian State University, in North Carolina's Blue Ridge Mountains, prepares students to lead purposeful lives as global citizens who understand and engage their responsibilities in creating a sustainable future for all. The transformational Appalachian experience promotes a spirit of inclusion that brings people together in inspiring ways to acquire and create knowledge, to grow holistically, to act with passion and determination, and embrace diversity and difference. As one of 17 campuses in the University of North Carolina system, Appalachian enrolls about 18,000 students, has a low student-to-faculty ratio and offers more than 150 undergraduate and graduate majors.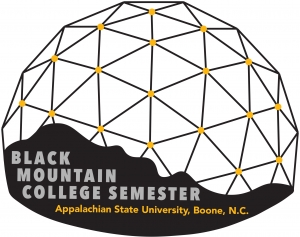 Tags: