The Blowing Rock Art & History Museum (BRAHM) invites the community to celebrate the grand opening of three exhibitions with a reception on Thursday, November 30 from 5 to 7:30 p.m. The Museum will provide hors d'oeuvres, live music and free admission throughout the evening. The event is open to the public. Along with a cash bar, there will be a special seasonal beer tasting offered by Blowing Rock Brewing Company.
The Museum is featuring three new exhibitions at the reception: "Arts at the Center: A History of Black Mountain College," "Comic Stripped: A Revealing Look at Southern Stereotypes in Cartoons" and "Cecil Sharp in Appalachia." The Museum's on-going exhibitions, "Selections from the Collection" and the recent "Village of Blowing Rock: Exploring Our History" will also be open, along with a special exhibition of photographs by local artist, Shauna Caldwell.
"We're looking forward to sharing our latest line up of exhibitions with everyone," says BRAHM Executive Director, Lee Carol Giduz. "We've been collaborating closely with our friends at the Turchin Center for the Visual Arts and Appalachian State University to support their upcoming Black Mountain College Semester this Spring 2018 with one of our latest exhibitions, 'Arts at the Center: A History of Black Mountain College.' There will be a lot of related programming on the campus of Appalachian and at BRAHM that you can take advantage of early next year."
"'Comic Stripped' is a visually engaging exhibition that explores the history of southern stereotypes in classic comics and cartoons and how some of these stereotypes have persisted today. The collection of historic photographs by Cecil Sharp are such a treat to have as they travel around the Appalachian region; we're glad they were able to make a stop at BRAHM. And with our newly refreshed permanent galleries featuring works from our collection, we hope everyone will find something they love at the museum this winter season."
"Arts at the Center: A History of Black Mountain College"
November 24, 2017 - April 7, 2018
Special thanks to the N.C. Humanities Council, the Center for Appalachian Studies at Appalachian State University, the Turchin Center for the Visual Arts, the Western Regional Archives of N.C. and the Asheville Art Museum.
Black Mountain College was an experiment in progressive education that brought together creative minds from all over the globe to the rural Swannanoa Valley of Black Mountain, North Carolina. As a liberal arts school, the College was short lived, opening in 1933 and closing by 1957 due to financial struggles and other structural challenges. What happened during those years, however, was impactful and progressive, and it's lasting legacy continues to influence the way we look at education, the arts, democracy, and social justice. John Andrew Rice, Jr. founded the College with the idea that the arts should be at the center of a liberal arts education. Some of the worlds greatest modern artists, writers, performers, musicians, and even scientists served as students and faculty at Black Mountain College, including Josef & Anni Albers, Charles Olsen, Merce Cunningham, Robert Rauschenberg, Willem & Elaine de Kooning, Buckminster Fuller, M.C. Richards, and many others. The history of Black Mountain College continues to sing throughout the Appalachian mountains, and its influences and ideas echo even further.
"Arts at the Center: A History of Black Mountain College" explores several components of this rich history and its relationship to North Carolina. The exhibition is opening in collaboration with the Black Mountain College Semester at Appalachian State University in Boone, NC, a culmination of exhibitions, events and research projects that will run through Spring 2018.
"Comic Stripped: A Revealing Look at Southern Stereotypes in Cartoons"
November 11, 2017 - March 10, 2018
Created by the Levine Museum of the New South, Charlotte, NC and made possible by a generous grant from the RLJ Companies. The exhibit is sponsored by Mast General Store.
"Cecil Sharp in Appalachia"
November 30, 2017 - January 31, 2018
On loan from the Country Dance and Song Society, with permission of the English Folk Dance and Song Society, Cecil Sharp House, London.
For more information on the work and travels of Cecil Sharp and Maud Karpeles visit www.cecilsharpinappalachia.org
"Healers," Photographs by Shauna Caldwell
November 11 - December 2, 2017
Community artist and upcoming Appalachian State University graduate Shauna Caldwell is showcasing her latest series of color photographs as a special exhibition at the Museum.
— — —
Blowing Rock Art & History Museum
The Blowing Rock Art & History Museum seeks to provide cultural enrichment to the High Country communities by promoting the arts and Southern Appalachian heritage and history through educational programs, exhibitions, activities, and permanent collections. General admission to the Blowing Rock Art & History Museum is $7 for adults and $6 for students, seniors, and children ages 5 and up. Free for active military, EBT cardholders, and children under 4 years of age. Donations of any amount are accepted instead of full admission to the Museum on Thursdays. Located at 159 Chestnut Street on the corner of Chestnut and Main in Blowing Rock, NC. From May through October, the Museum is open 10 a.m. to 5 p.m. Tuesday through Saturday and 12 p.m. to 4 p.m., Sunday. From November through April, the Museum is open 10 a.m. to 5 p.m. Tuesday through Saturday. The Museum is closed on Monday. For more information, please call 828-295-9099 or visit www.BlowingRockMuseum.org.
###
BLOWING ROCK, N.C.
Nov. 13, 2017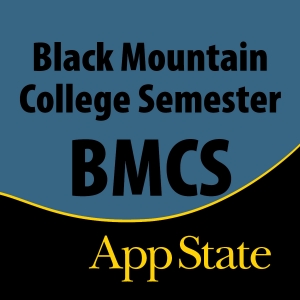 Tags: