Dr. Brandon Garcia of the Department of Microbiology and Immunology at East Carolina University
"Structure-Function Relationships of Borrelial Classical Pathway-specific Complement Inhibitors"

Wednesday, Nov. 13, 2019
Rankin Science West (RSW), Room 183
4 p.m.
This event is free and open to the public. The luncheon is rsvp, see notes below.
Refreshments will be provided.
Projects in the Garcia lab are centered on:
i) broadening knowledge of immune evasion mechanisms used by disease-causing bacteria and
ii) translating basic research of host-pathogen interactions into the development of novel therapeutics for controlling human autoimmune, inflammatory, infectious and neurodegenerative diseases and conditions.
The research is focused on an ancient arm of the innate immune system known as complement. Pathogens which traffic in blood, must protect themselves from the destructive forces of the complement cascade. Recent studies from the Garcia lab have revealed that specific lipoproteins expressed by the causative agent of Lyme disease, Borrelia burgdorferi, potently inactivate the central zymogen complex of the classical pathway of complement. They are using a multifaceted biophysical, biochemical and structural biology approach to explore the molecular interface between the classical pathway of human complement and pathogenic spirochetes of the Borrelia genus.
As part of his visit, Garcia is interested in meeting with students who may be interested in biomedical Ph.D. programs at ECU. The Department of Biology will be scheduling a lunch with students on Wednesday, Nov 13. If you are interested in meeting with Dr. Garcia, please contact Andrew Bellemer (bellemerac@appstate.edu).
###
About the Department of Biology
The Department of Biology is a community of teacher-scholars, with faculty representing the full breadth of biological specializations — from molecular genetics to landscape/ecosystem ecology. The department seeks to produce graduates with sound scientific knowledge, the skills to create new knowledge, and the excitement and appreciation of scientific discovery. Learn more at https://biology.appstate.edu.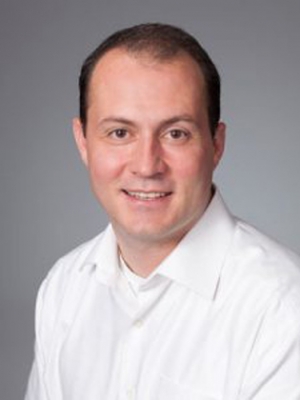 Tags: