Wednesday, March 13, 2019
4 p.m.
Rankin Science West, Room 183
Dr. Brandon Carpenter will be presenting a talk titled, "SPR-5; MET-2 maternal reprogramming antagonizes H3K36me3 in the control of germline versus soma." Refreshments will be provided and the event is open to the campus and community.
Carpenter obtained a B.S. degree in Biology from Appalachian in 2007, where he then joined Dr. Ted Zerucha's lab to pursue a M.S. in Cell and Molecular Biology. His work characterizing the developmental expression of highly conserved genes provided the inspiration to pursue a career as a developmental biologist. Carpenter received his Ph.D in Cell and Developmental Biology from the University of Michigan in 2015, where he studied how kinesin motors regulate the trafficking and function of the effector molecules of the Hedgehog signaling pathway, GLI transcription factors. After completing his doctoral program, Carpenter was awarded a Fellowship in Research and Science Teaching (FIRST) from Emory University.
Carpenter's current research uses the microscopic nematode, C. elegans, to study how epigenetic reprogramming between generations affects cell fate decisions during development. Using a combination of classical genetic and next-generation sequencing techniques, Carpenter has discovered a novel interaction between histone modifying enzymes that establishes germline versus somatic cell fate decisions during early embryogenesis. Because this reprogramming mechanism is shared with mice and humans, his work is not only helping design better mouse models to study this mechanism, but also directly contributing to our understanding of how defects in epigenetic reprogramming lead to human disease.
This event is hosted weekly during the academic year by the Department of Biology in the College of Arts and Sciences at Appalachian State University.
###
About the Department of Biology
The Department of Biology is a community of teacher-scholars, with faculty representing the full breadth of biological specializations — from molecular genetics to landscape/ecosystem ecology. The department seeks to produce graduates with sound scientific knowledge, the skills to create new knowledge, and the excitement and appreciation of scientific discovery. Learn more at https://biology.appstate.edu.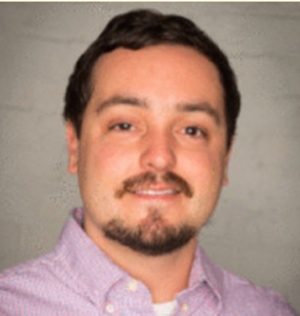 Tags: