Each month, the Appalachian State University College of Arts and Sciences (CAS) randomly selects one staff member to be featured in a staff spotlight on our website and social media accounts and to receive a small gift in recognition of their service to the College.
---
Michelle Holcombe
Administrative Support Specialist
Department of Psychology
Michelle Holcombe joined the Appalachian State University Department of Psychology as the Administrative Support Specialist in March 2020.
"I assist the department in daily processes such as budget, purchasing, contracts, travel, student timesheets and any other needs as they arise," explained Holcombe.
When asked about her favorite parts of her job, Holcombe said she enjoys working with students and watching them grow at App State. "I grew up in the High Country and the beautiful scenery is one of my favorite parts of living here," she added.
In her free time, Holcombe enjoys spending time with her son, gardening and baking.
###
About the Dr. Wiley F. Smith Department of Psychology
Appalachian's Dr. Wiley F. Smith Department of Psychology serves more than 1,000 undergraduate majors seeking the Bachelor of Arts or Bachelor of Science degree in psychology, as well as 80 graduate students in three master's programs (experimental psychology, school psychology, and industrial-organizational psychology and human resource management) and the clinical psychology (Psy.D.) doctoral program. Learn more at https://psych.appstate.edu.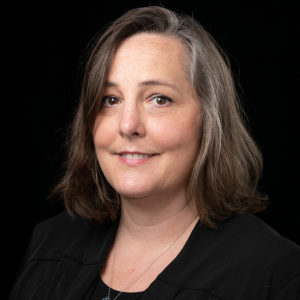 Tags: