Appalachian Studies faculty member and documentary filmmaker Tom Hansell will present, on two continents this spring, "After Coal" a feature length documentary film that explores how coal mining communities survive after industry moves on.
"Because of a willingness to explore the complex connections between place, culture, work and industry that seemed similar in Wales and Appalachia, the Center for Appalachian Studies has built relationships for the past 40 years that offer international contexts for better understanding Appalachia--this American region becomes 'global' because of an exchange of information between two mountain regions on different continents," said Sandra Ballard, Editor of the Appalachian Journal: A Regional Studies Review.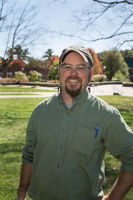 The film was released in 2016 and has already screened at many international and domestic film festivals as well as on public television. In February, director Tom Hansell will travel to Japan to screen the documentary at conferences hosted by Osaka University and Japan Women's University to discuss the effects of deindustrialization on global communities.
In March, "After Coal" will be part of a conference titled "Boom, Crisis, Heritage: King Coal and the Energy Revolutions after 1945" hosted by the Deutsches Bergbau-Museum in Bochum, Germany. The film will also screen at the Dortmunder U Cinema in Dortmund, Germany.
"After Coal" continues to generate international interest as many countries work to develop a sustainable energy economy. "Many documentary films focus on the problems left by a declining coal industry in the Appalachian region instead of discussing how solutions from global coal mining regions can inspire sustainable community development," said Hansell.
Hansell is the Co-Director of University Documentary Film Services and Assistant Professor in Appalachian Studies, housed under the College of Arts and Sciences at Appalachian State University. Hansell's work will continue with a book about the "After Coal" project expected in the fall of 2018 by West Virginia University press. His research includes relevant interviews and stories of sustainability that offer strategies and hope for communities that are struggling with change.
For more information about this project or to request a screening of the film, contact Tom Hansell, hansellts@appstate.edu.
###
About the Center for Appalachian Studies
The Center for Appalachian Studies promotes public programs, community collaboration, civic engagement and scholarship on the Appalachian region. The center is committed to building healthy communities and deepening knowledge of Appalachia's past, present and future through community-based research and engagement.
By Ellen Gwin Burnette
BOONE, N.C.
Jan. 5, 2018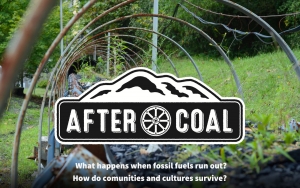 Tags: