Wednesday, April 10, 2019
6 p.m.
Belk Library and Information Commons, Room 421
This event is free and open to the campus and community
Book Discussion with Dr. Meredith McCarroll will include:
Participants
Moderators
Tom Hansell, Appalachian studies

Katherine Ledford, Appalachian studies
Dr. Meredith McCarroll, an Appalachian State University alumna, will visit campus to lead a discussion about her recent book "Appalachian Reckoning," a collection of essays and creative work that provide a personal portrait of Appalachia.
With hundreds of thousands of copies sold, J. D. Vance's "Hillbilly Elegy: A Memoir of a Family and Culture in Crisis" has defined Appalachia for much of the nation. "Appalachian Reckoning" is a retort, at turns rigorous, critical, angry and hopeful collection, to the long shadow "Hillbilly Elegy" has cast over the region. But it also moves beyond to allow Appalachians from varied backgrounds to tell their own diverse and complex stories through an imaginative blend of scholarship, prose, poetry and photography. The essays and creative work collected in "Appalachian Reckoning" provide a personal portrait of a place that is at once culturally rich and economically distressed, unique and typically American.
McCarroll was born and raised in Western North Carolina and she is a two-time alumna of Appalachian's English Department. She received a B.A. in English with a concentration in literary studies in 1998 with a minor in dance and an M.A. in English in 2001. She also holds a second M.A. in gender/cultural studies from Simmons College in Boston and a Ph.D. in English from the University of Tennessee. She is also the author of "Unwhite: Appalachia, Race, Class, and Film" (2018, University of Georgia Press).
Her research focuses on regional and racial identity in Appalachia. She is the director of writing and rhetoric and director of the first-year seminar program in the Center for Learning and Teaching at Bowdoin College in Maine, where she works to maintain her Southern accent and teaches courses on writing and Southern literature and film.
###
About the Center for Appalachian Studies
The Center for Appalachian Studies promotes public programs, community collaboration, civic engagement and scholarship on the Appalachian region. The center is committed to building healthy communities and deepening knowledge of Appalachia's past, present and future through community-based research and engagement. Learn more at https://appcenter.appstate.edu.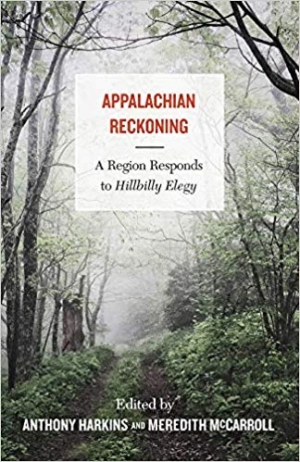 Tags: